2nd Ave Deli took to social media on Tuesday to express horror over finding a swastika etched outside of their Upper East Side location (1442 First Avenue at the corner of 75th Street).

The restaurant's owner, Jack Lebewohl, was alerted of the inflammatory symbol by a tenant in the building.
"Thank you for reminding us that we are on the right side of history," the deli wrote in an Instagram post, featuring a snapshot of the hateful graffiti.
View this post on Instagram
The Jewish deli has vehemently exhibited its pro-Israel stance since the war began. On Friday, the deli held a fundraiser through which both locations (UES and East 33rd Street) donated 100 percent of their proceeds for the day to United Hatzalah.
Advertisement
The establishment's owner, Jack Lebewohl, also lamented the hate-crime to the
NY Post
, sharing his feelings upon seeing the symbol. "It's sad that people just feel the need to say they hate Jews in 2023. That people can just be so open about it. That Jew hatred is out therein now people just feel more empowered to say it."
While the vile message had been erased by the time East Side Feed arrived this afternoon, the commotion had not subsided. Inside the crowded eatery, news cameras stood poised to interview the owner.
Out front, staff had just been alerted that another swastika was found across the street outside a construction area in front of Petit Poussins Daycare, located on the opposite side of First Avenue.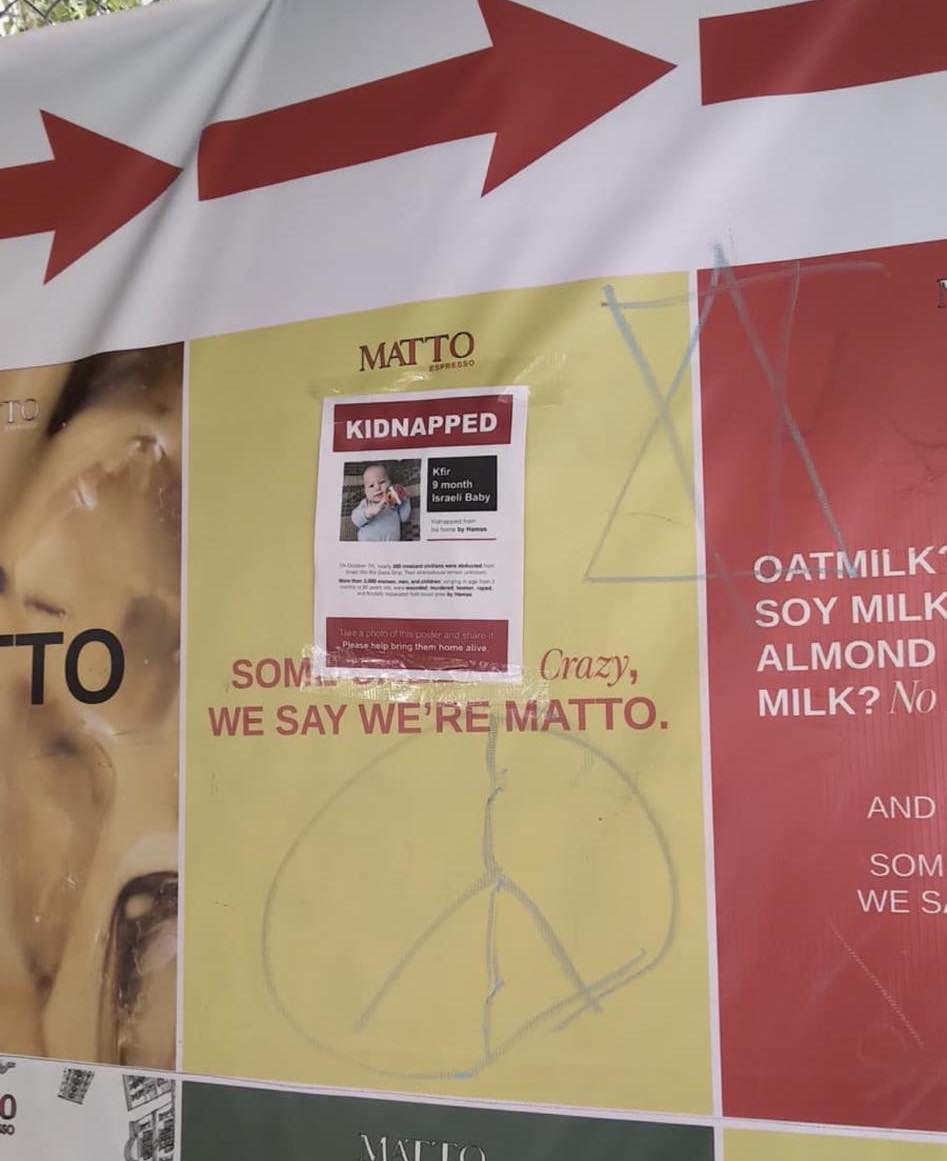 Tamara Behan, a long-time Upper East Side resident, said, "My son is a descendant of Holocaust survivors and I just never thought we'd be seeing this here in NYC in this day and age. I am appalled that in 2023 we are reliving this sort of hatred."
Advertisement
East Side Feed was told management had gotten spray paint and intended to cover the offensive messaging. However, the graffiti was instead covered with posters of the missing hostages.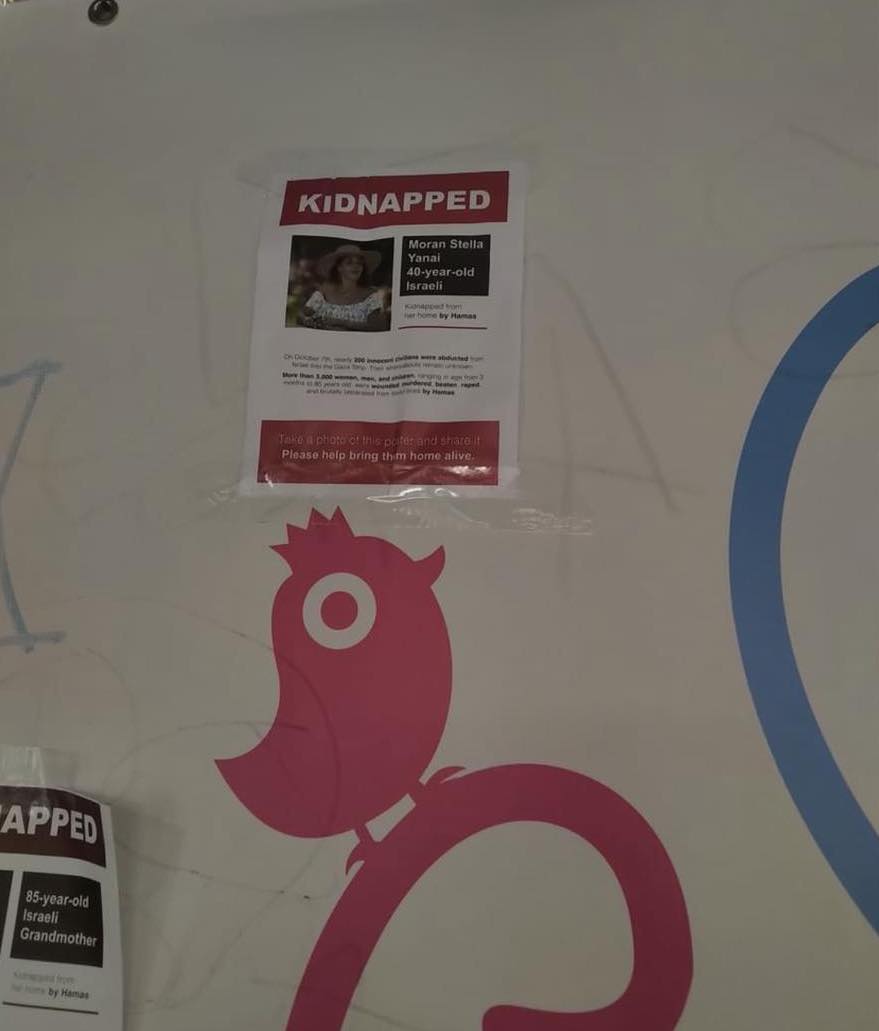 The Upper East Side is sadly no stranger to acts of anti-Semitism. As of writing, no arrests have been made.