Bread N Wine is a story of resilience and grace. Owner Parvez Eliaas opened his specialty café at the end of 2019 and quickly built a following. And just as the world approached disaster in March 2020, Mr. Eliaas' café already had regular repeat customers, so he decided to hang on even though he was understandably "nervous about remaining open during the pandemic," he tells East Side Feed.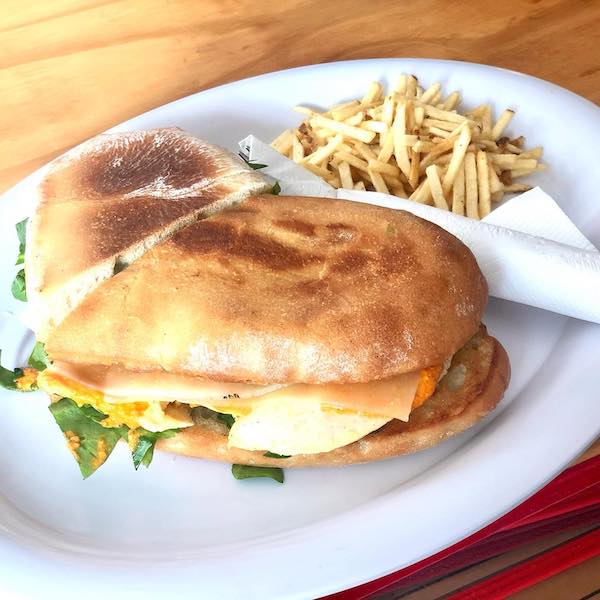 The café offers a unique combination of international cuisine built on a basic menu selection of sandwiches, soups, salads, and live jazz three nights a week.
Located at 1417 Lexington Avenue between 92nd and 93rd Streets, if you're lucky enough to be in the area, you can hear from blocks away the sounds of jazz coming from outside the café. The unexpected music always delights passersby who often stop to listen. Many locals stop by to grab a bite, chat and eat, sitting at tables outside and enjoying the casual, comfortable atmosphere. What everyone has in common are their smiles as they enjoy the bonhomie, food, drink and music.
The two jazz bands who alternate three nights a week are actually café regulars, Buttlerfly Blue and Melanie Matonte, whom Mr. Eliaas invited to perform. They happily agreed to do so, and now it's become standard fare to enjoy their extraordinary talents at Bread N Wine, truly a gift for the Carnegie Hill neighborhood and anyone passing by; an invitation to stop, listen and enjoy what makes New York truly the best city in the world.
Bread N Wine is open from 10am-10p, 7 days a week. Learn more at www.breadnwine.net.