Vanessa's Dumpling House — a popular NYC food brand which has accumulated quite the cult following — recently opened its newest location at 1623 Second Avenue, between 84th and 85th streets. Things weren't exactly as we expected, and we get it: running a restaurant is hard, especially during the early days. But given that this is Vanessa's sixth location, we were expecting a bit more of a fine-tuned machine right out of the gate.
As of writing, Vanessa's only has indoor seating — and there's not a lot of it. So, if you're hoping for a sit-down option, Vanessa's might not be your best bet at this point, at least not during the lunch or dinnertime rush. "No problem! I can just grab my food to go," you might be thinking. Well, good luck getting anything to take with you.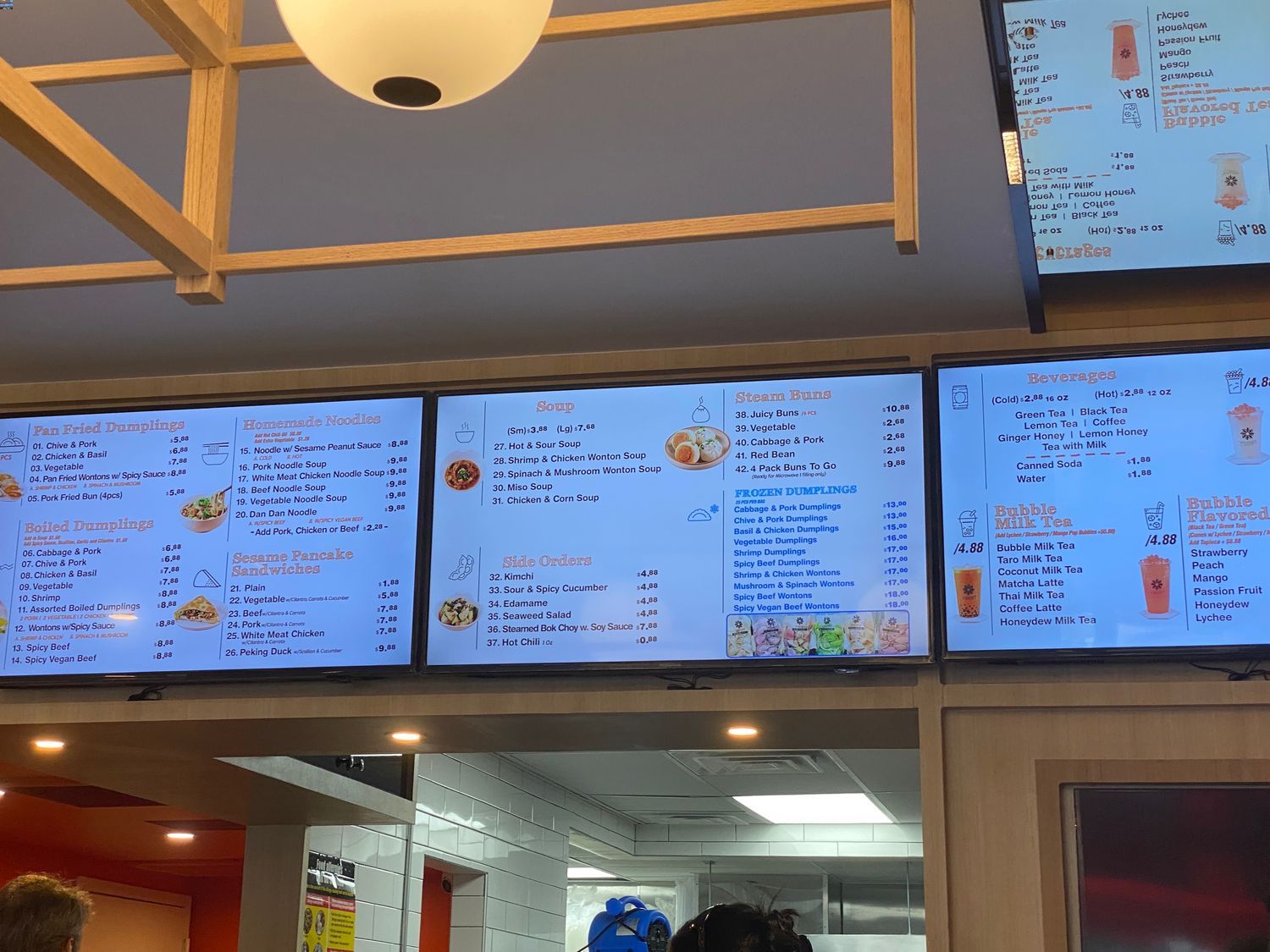 Customers, especially vegetarian and vegan customers, may get excited to find a whole range of options that meet their dietary needs, including edamame, hot and sour soup, miso soup, dan dan noodles with spicy vegan beef, pan-fried vegetable dumplings, and boiled vegan beef dumplings. But at lunch time on Monday, only two of these six options were actually available. Wait times were made unnecessarily longer as many customers had to rethink what they wanted to order.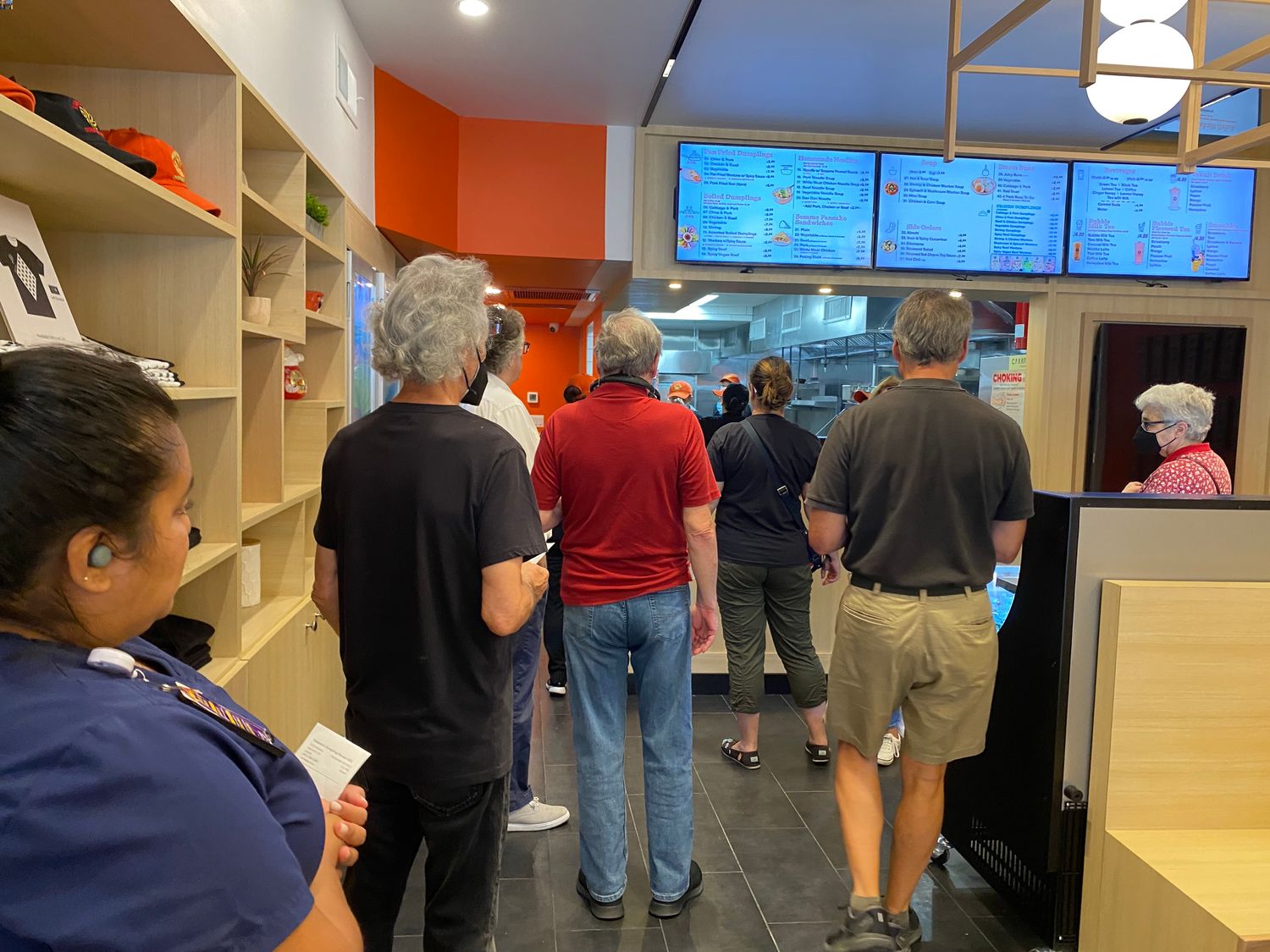 Several hungry customers experienced long wait times after ordering. After placing (and paying for) an order, one customer was even told that what she wanted was not available. When the customer requested a refund, the cashier told her that their payment machines were new and that she didn't know how to issue a refund. Now, not only is the customer hungry, but out some $10. The cashier said she would ask the manager how to issue a refund and that the customer should have her money back by tomorrow.
It was clear that the staff was overworked and that many of the customers were not happy.
The experience is not all negative though. What little food was available was decent. And in addition to selling food, the establishment offers merchandise like t-shirts and hats and has interesting décor.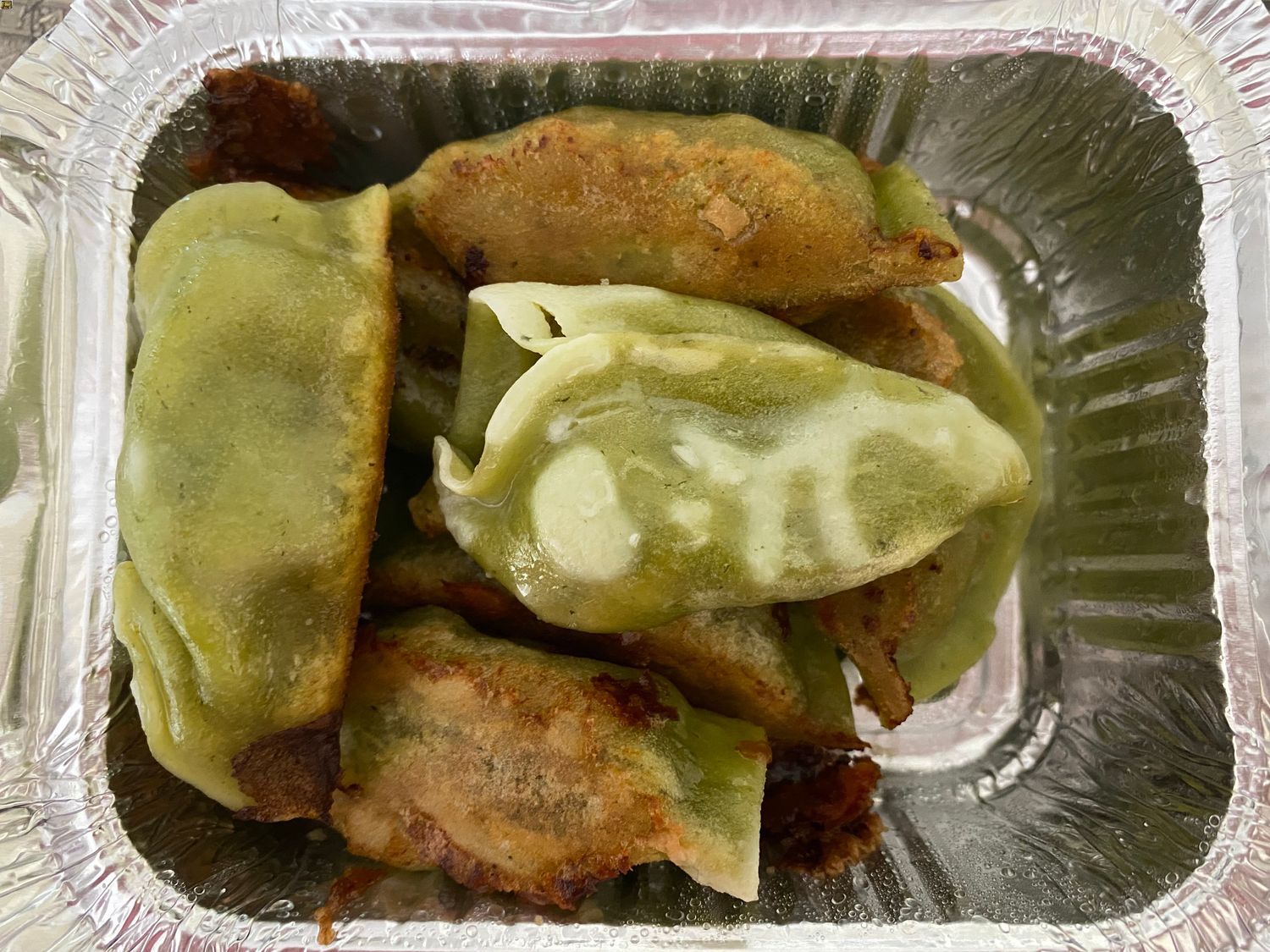 If it's Vanessa's Dumpling House you're currently craving, you might want to check out one of the restaurant's other locations throughout the city. But if you're looking to stay on the Upper East Side, Vanessa's Dumpling House might not be ready to deliver just yet.