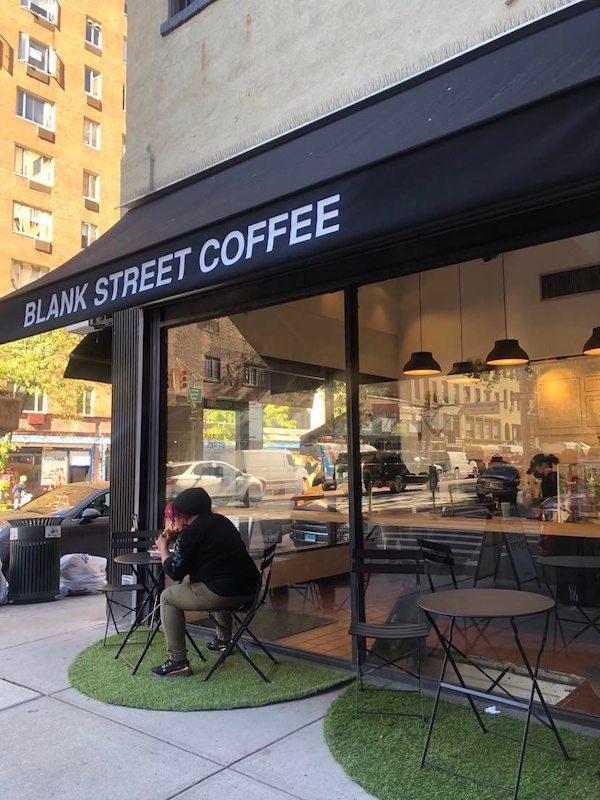 Blank Street Coffee has opened its newest location at 985 Lexington Avenue, between 71st and 72nd Streets. The company opened its first location last year and can also be found throughout Brooklyn and Downtown Manhattan.

Blank Street Coffee offers its customers an innovative and streamlined coffee experience, perhaps a challenge in the crowded New York coffeehouse market, rich in myriad caffeinated options all over the city. But what makes Blank Street unique is its sustainable footprint with small micro-shops and mobile carts (designed in offbeat colors, such as teal, bound to get noticed). With its low overhead, Blank Street is able to keep its costs down.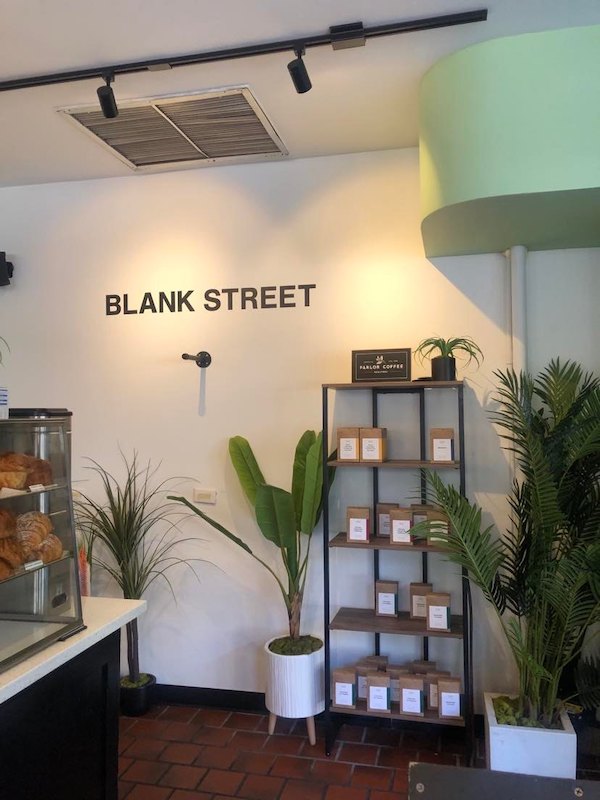 Blank Street offers the usual coffee house fare: a selection of freshly made espresso drinks and pastries, yet seeks to reinvent the coffee going experience, one cup o' Joe at a time. With an app on its website with GPS to find a micro-shop or mobile cart near you, Blank Street plans to have 100 locations operating in the city by 2022, according to its two 20-something founders, Vinay Menda and Issam Freiha.
Before opening Blank Street, Menda and Freiha did their research. "We went to everyone we knew and asked them how they thought about coffee, how much they spent, what was their favorite brand," Menda told Grub Street.
What they learned is that people wanted convenience in both location availability and an app interface. "So," asked Menda, "how could we take these high-quality products and make them more convenient and cheaper?"
The answer, they realized, was to offer specialty coffee hubs in minimalist spaces and mobile carts. Menda, who went to NYU, and Freiha to Columbia, came up with their idea in their college dorms and raised the seed money needed to start Blank Street.
Blank Street partners locally for its coffee beans with Brooklyn coffee roaster, Parlor Coffee.
Store hours are 8am-4pm, 7 days a week. Visit blankstreet.com for more information.