Business is booming for William Greenberg Desserts at its newly expanded and renovated flagship bakery at 1100 Madison Avenue, between 82nd and 83rd Streets.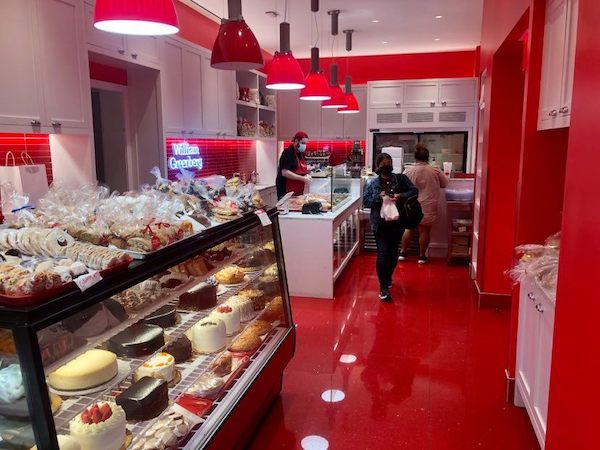 After serving in World War II, William Greenberg returned to the states and had a 'lucky streak' playing cards which helped him sign the lease to William Greenberg Desserts, which he established in 1946. His son Seth bought the company from him in 1992 and sold it to investors in 1995, consulting for the brand for two years. "He then severed his ties with the business, which continues to operate on Madison Avenue with his family's name but not its involvement," wrote the New York Times in 2008. Carol Becker is the current owner.
If you were wondering what to try at William Greenberg we suggest the black and white cookie. In 2015, Gothamist ranked the best black & whites in NYC and William Greenberg came in at # 2. "A B&W is actually a cake and this cake is soft and flavorful, but yields to the perfectly chocolate-y (and vanilla-y) frosting," author Matty Jacobs explained, adding that "it is amazingly balanced and delicious."
We visited William Greenberg Desserts today and the manager told us their black and white cookies have been "selling like hot cakes" since reopening.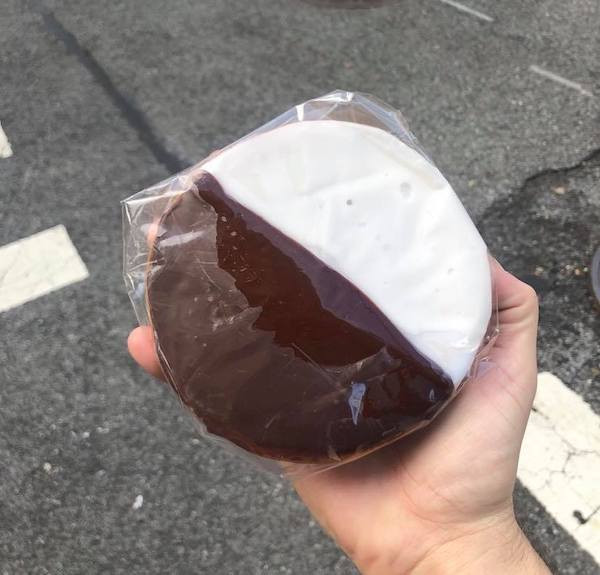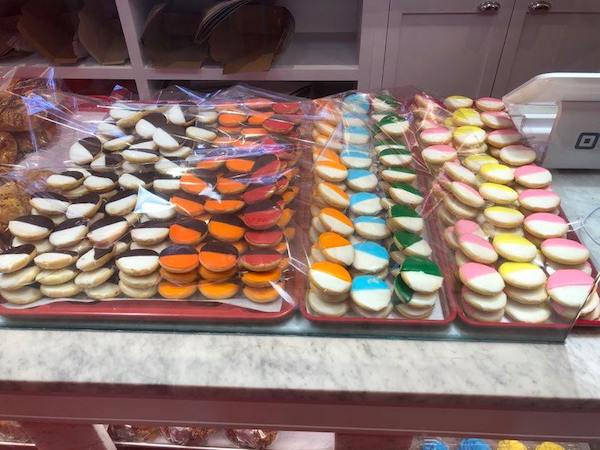 Other baked confection classics you can find at William Greenberg include chocolate-dipped coconut macaroons, honey cake loaves, fruit pies, tarts, and a whole lineup of cakes that you can customize for special occasions. Oh, and we can't forget their famous brownies as well. Along with the black and white cookie this is probably their most popular item. Glamour even published the recipe if you'd like to try to make them for yourself at home.
If you're not that ambitious, fear not, you can have William Greenberg baked goods shipped to your door, nationwide.