In June, a man was arrested for leaving his dog in his unattended car in 86 degree weather on 88th and Third Avenue.

The man who was arrested, Melwah Campos, 26, reportedly lives about a block from where he left his locked car.
When police officers arrived at the scene, they broke the passenger side window to rescue the dog and bring him to an animal care facility in Brooklyn.
Hot car, hot dog rescue—thanks to caring NYers who saw this pup locked in a car for over 2 hours & called 911!

Our cops responded discovering the car off, windows shut & distressed dog. They broke the window, got pup out & off to a vet for care. Criminal investigation continues. pic.twitter.com/B5MdVT6UUe

— NYPD 19th Precinct (@NYPD19Pct) June 18, 2022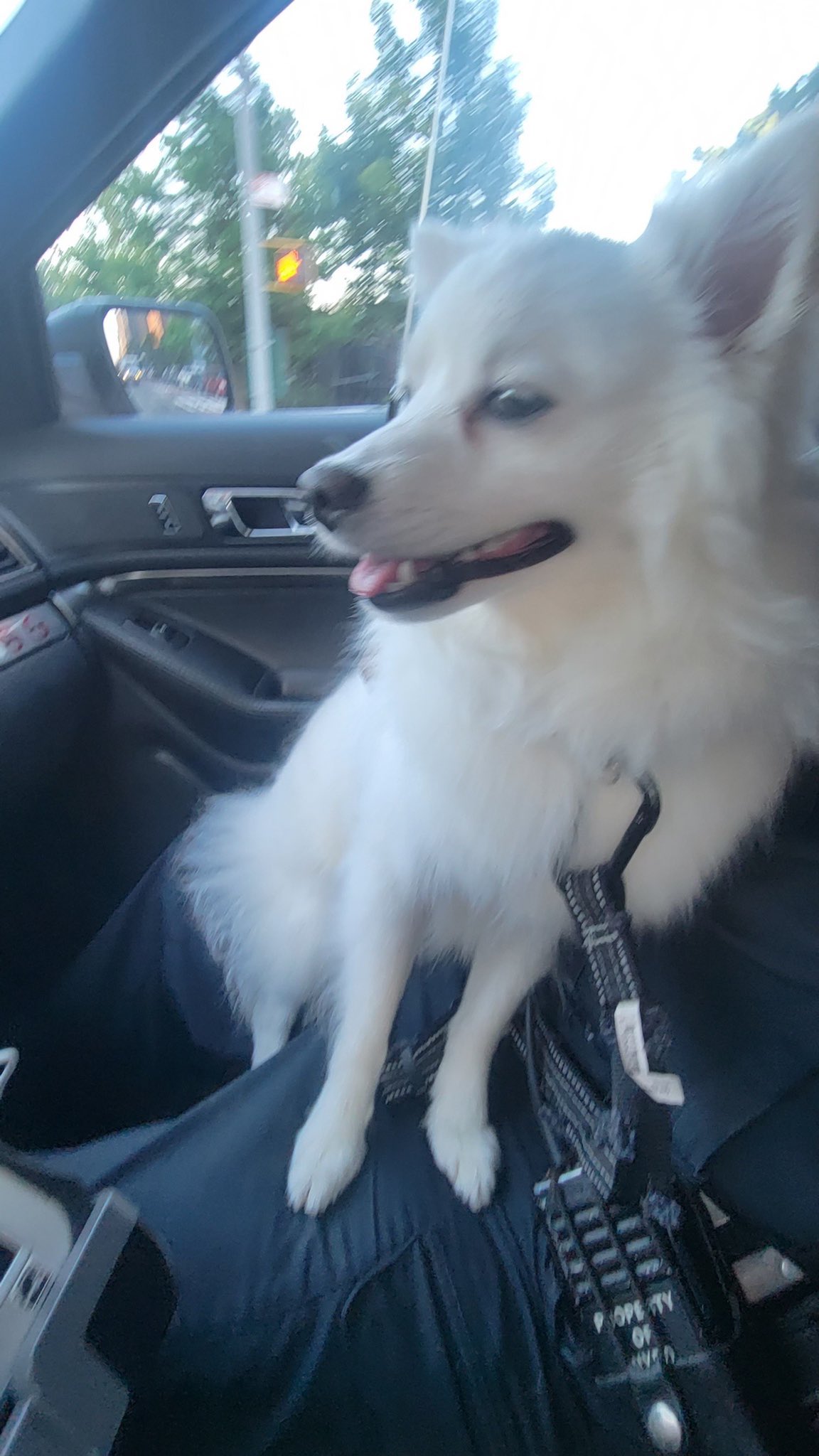 One of the officers who helped rescue the dog — Officer Aruna Maharaj of the 19th Precinct — ended up making a furever friend and decided to adopt him!
This pup will never be neglected again!

A month ago, this sweet doggo was rescued after his owner left him in his hot locked car for hours; yesterday, one of it's rescuers, Officer Maharaj, adopted him! Thank you @ASPCA for taking such good care of this lucky pup! pic.twitter.com/F3dbH8TmV1

— NYPD 19th Precinct (@NYPD19Pct) July 27, 2022
More Heartwarming Stories of Cops and Creatures: 
Officers From 19th Precinct Rescue Family of Ducklings
Cops Catch and Rescue Possum from Upper East Side Street