Last week on the Upper East Side, a relatively routine traffic stop led to an arrest and weapons charges.

It happened on Wednesday, August 30 at around 5 p.m., when cops pulled over a driver on 84th and Lexington Ave. because he was driving with a missing license plate.
Upon further investigation, it was discovered that the man – an East Harlem resident and "known gang member," according to the 19th Precinct – had an expired learners permit and an illegal, loaded ghost gun.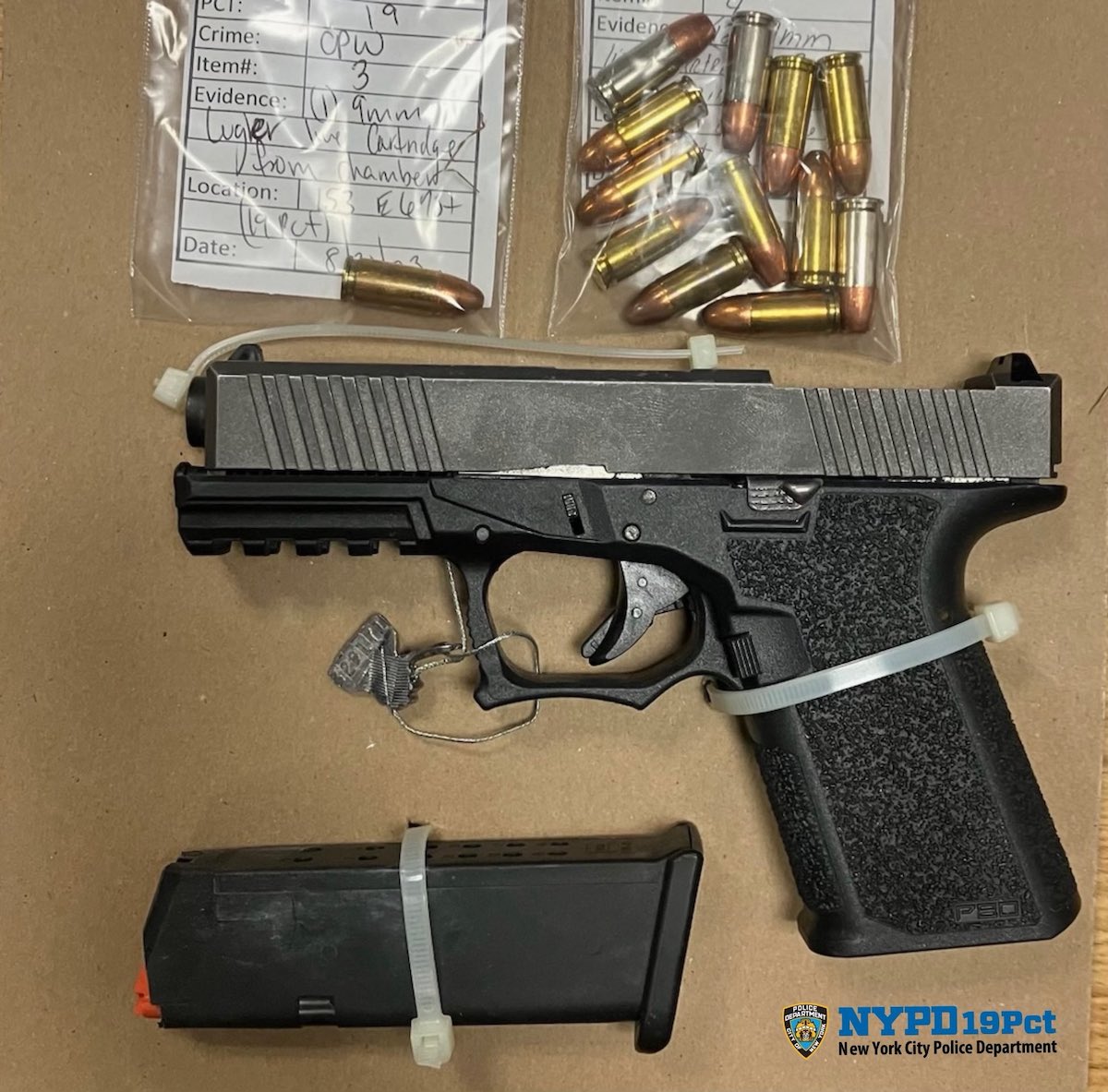 "The known gang member driving was detained when our Public Safety cops stopped the car for a minor infraction & discovered this loaded firearm with no serial number!" the 19th Precinct wrote on Twitter.
Angel Maisonet, 20, was arrested on charges of criminal possession of a weapon, aggravated unlicensed operating, a missing license plate, and a Motor Vehicle license violation.
He was due in court this morning at 9 a.m. for his first appearance, though it isn't clear what resulted and when he's scheduled to appear again. Public records indicate that criminal possession of a weapon in the second degree is the 'top charge,' and various legal sources indicate that if convicted, Maisonet would be looking at a minimum sentence of 3.5 years.