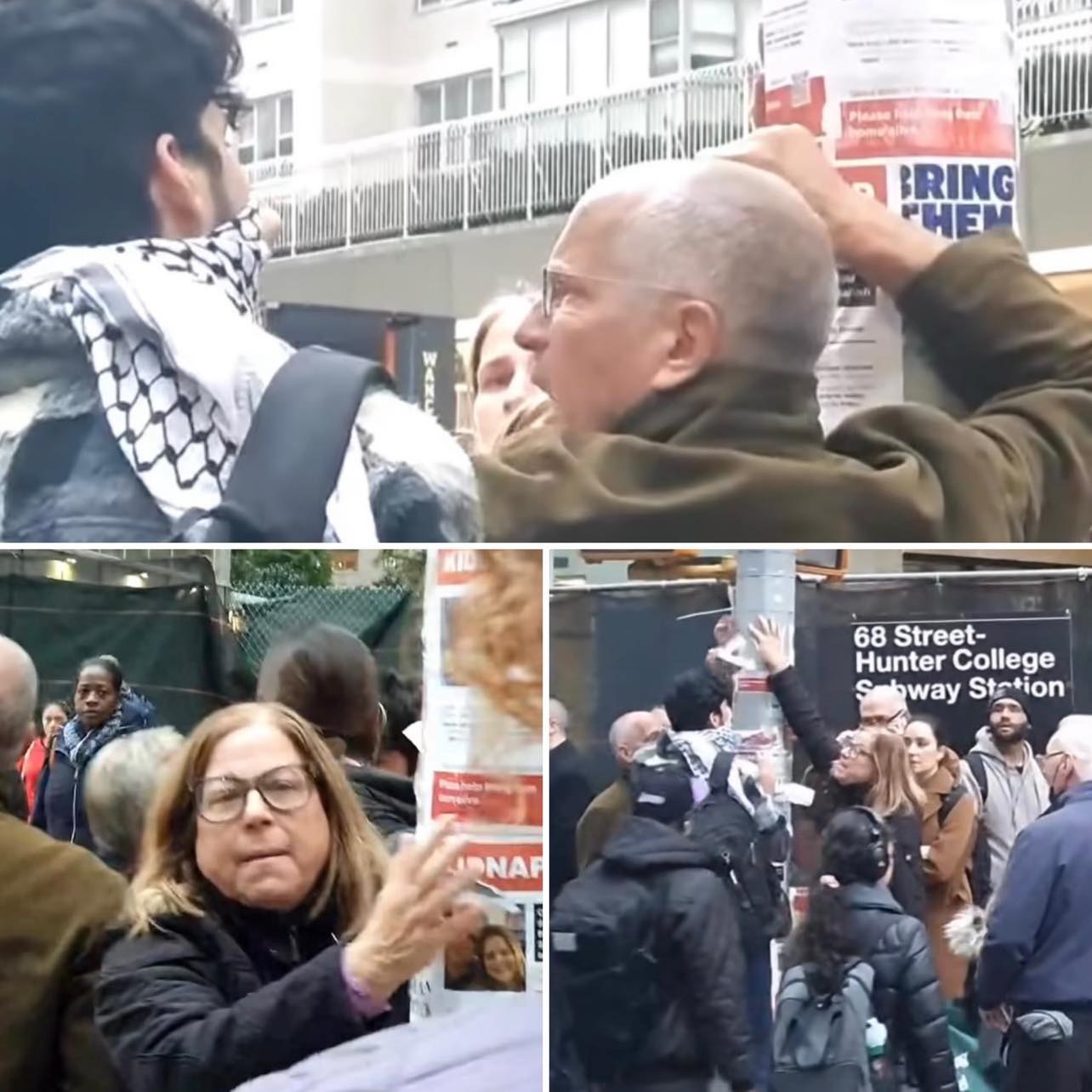 Earlier this week, when a man was trying to rip down posters of Israeli hostages on 68th and Lexington Avenue, a group of locals stopped him – and it was all caught on video.

Advertisement



The New Yorkers could be seen surrounding the street sign the posters were attached to, and telling the man – who the NY Post reports is 21-year-old Mohamed Khalil – to stop what he was doing.
"Don't touch me! Don't f*cking touch me!" yelled an older man protecting the posters while Khalil tried to reach over him. "Get out of here, you're a scumbag!"
As a shouting match between Khalil and a number of frustrated onlookers ensued, a siren could be heard in the background.
Police officers got out of their unmarked car as the commotion continued.
A woman could be heard coming to Khalil's defense to say he wasn't doing anything. "Yes he was! He was ripping the f*cking signs down!" a man at the scene quickly replied.
One man could be seen shoving Khalil. An officer then began to escort Khalil to his car. There was a bit of resistance and a small scuffle, be he'd soon be cuffed.
Then, an extended round of applause could be heard for the officers arresting Khalil.
His charges include harassment, disorderly conduct, resisting arrest and obstruction, the Post was first to report.
View this post on Instagram
"In my time managing Jews of New York, I have never seen such constant hate against Jews in our city," said Yoav Davis, founder of Jews of New York. "We are deeply concerned for the safety of the Jewish community in the world's largest diaspora. We need our friends and allies to speak up, and we are praying that this endless cycle of hate will come to an end."
Davis also tells us that since October 7, they've been "bombarded with hundreds of direct messages from concerned citizens."