The NYPD is searching for a suspect who hurled anti-Asian remarks towards an 80 year old man while riding the M15 bus.

Police say the incident occurred on Friday, April 23, at 11:23pm while the bus was at East 68th and 2nd Avenue heading downtown. They've released an image of the suspect, who reportedly yelled "F*ck you, Chinese" and "F*ck you, China," before getting off the bus.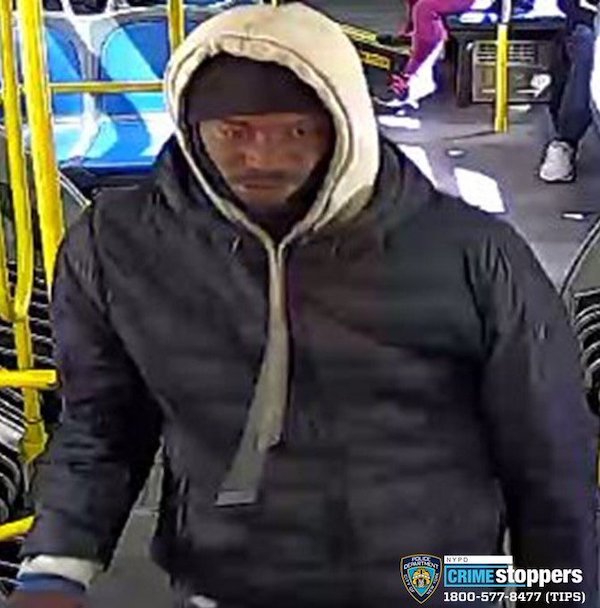 The NYPD asks that anyone with information please call 1-800-577-TIPS or direct message @NYPDTips on Twitter. 
The NYPD is also on the hunt for another public transit offender – this time a male suspect who sexually assaulted a 30 year old female in the subway station on 63rd and Lexington Avenue.
🚨WANTED for FORCIBLE TOUCHING:
On Mon. 7/26 at 10:53PM, inside of the Lexington Ave. & East 63 St. Subway Station, suspect forcibly grabbed a 30-year-old female's buttocks & private area.

Any info please call 1-800-577-TIPS or DM @NYPDTips, all calls are confidential. pic.twitter.com/JH0ldcHqlh

— NYPD 19th Precinct (@NYPD19Pct) August 5, 2021