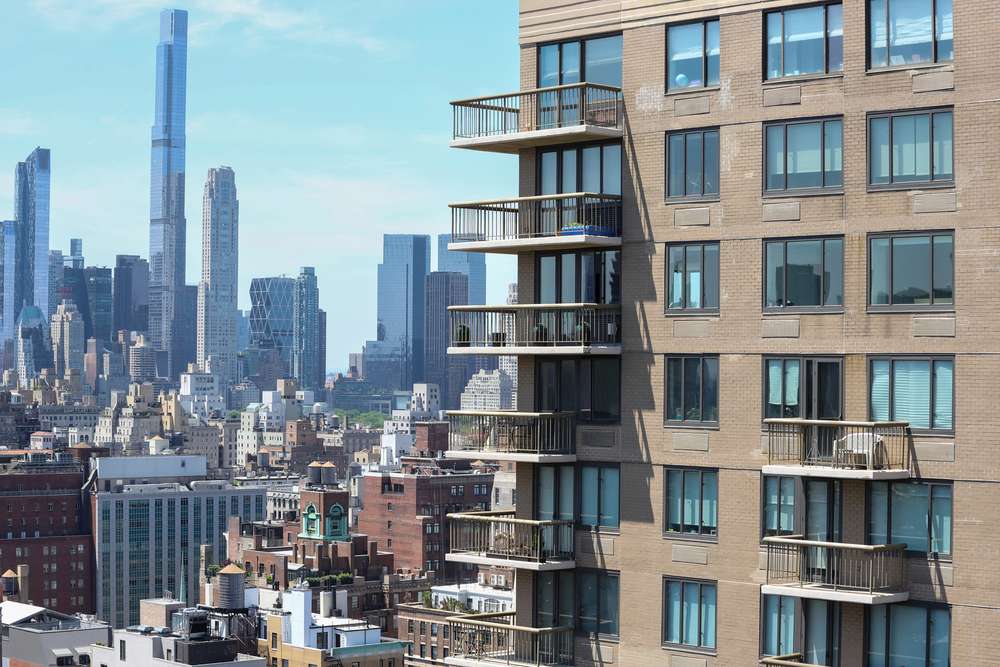 A teenage girl descended from the 17th floor of a luxury high-rise condo on the Upper East Side Sunday morning, East Side Feed initially learned from a building employee.

The girl miraculously survived the fall from 1438 Third Avenue (between 81st and 82nd streets) and was rushed to an area hospital. The extent and nature of her injuries weren't clear at the time, but she visibly suffered multiple injuries.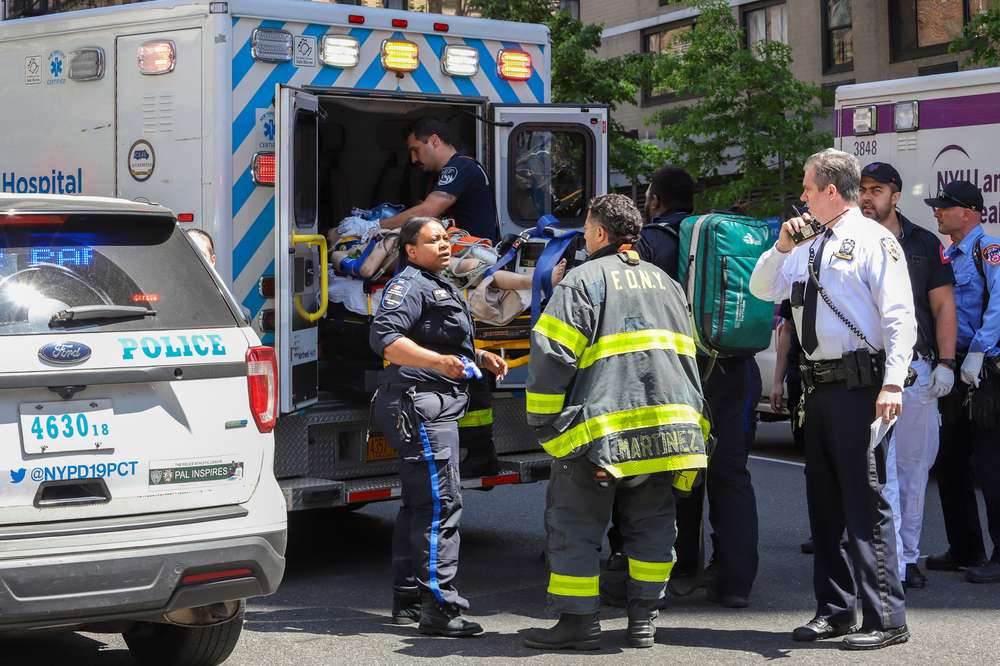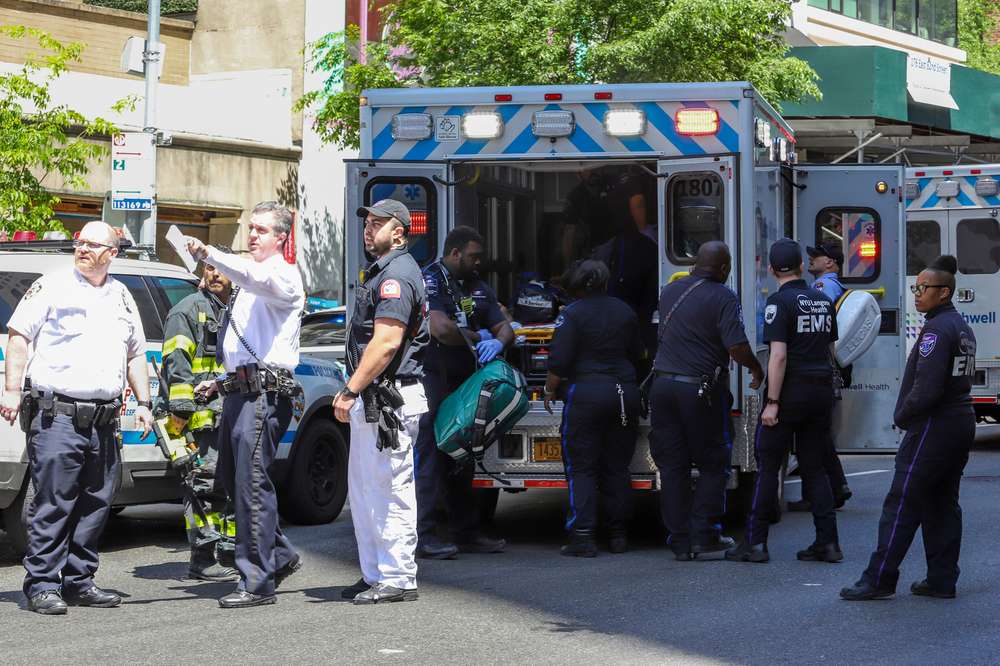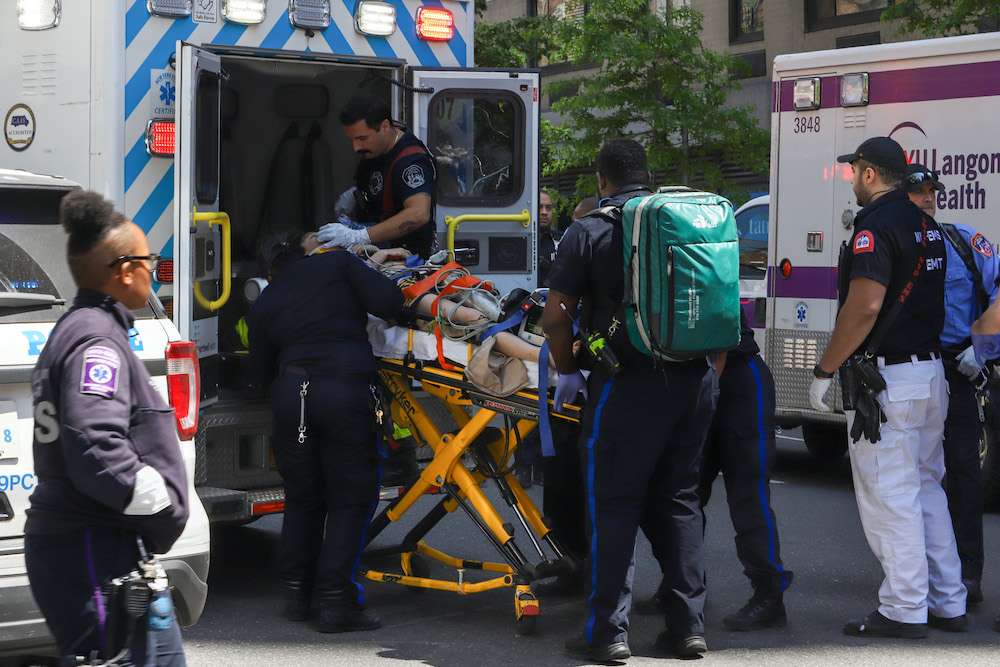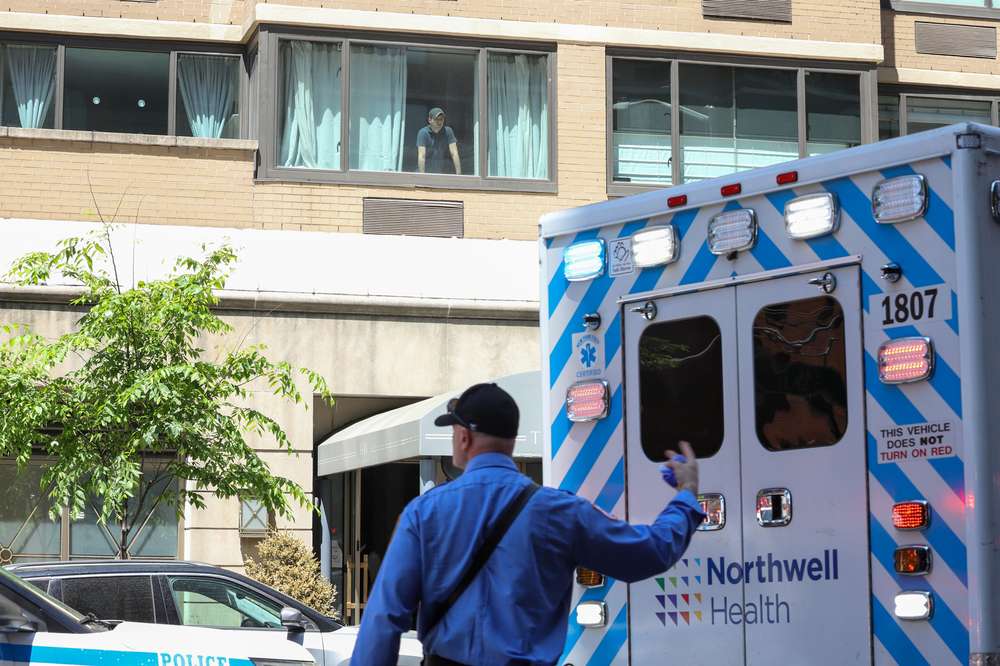 A police source at the scene said they were "investigating what happened" as it wasn't clear whether the girl jumped intentionally or fell by accident.
According to the building employee, the teenager landed on a terrace in the back of the 31-story condominium, located at 1438 Third Avenue (between 81st and 82nd streets).
A middle-aged man, who seemed to be related to the girl, was seen exiting the building with two officers before riding away with them in the back of a police car.
Multiple ambulances, EMS units, and police cars were dispatched to the scene, blocking traffic for about half-an-hour on Third Avenue.
On Monday afternoon, we called the NYPD's media office but they didn't have details they could share. It isn't currently clear what condition the young girl is in.
We'll provide updates if and when more information is released.
If you or someone you know is thinking about suicide, counselors are available 24/7 to listen and support you at NYC Well. Call 1-888-NYC-WELL to speak with someone, or visit nycwell.cityofnewyork.us for more resources.
If you live outside of NYC, you can call the 24/7 National Suicide Prevention hotline at 1-800-273-8255 or go to SuicidePreventionLifeline.org.