UPDATE (12/7): Following the internet spit storm, the 19th Precinct sent officers out to catch the spritzing suspect. He has been arrested, and hopefully, he won't be back out before we finish writing this …

🚨ARREST UPDATE: The individual that has been harassing parkgoers at Carl Schurz Park, was arrested twice last month and has been arrested again today for Criminal Mischief.

He is currently in custody & being evaluated by medical professionals. pic.twitter.com/zRkfJkx4ZO

— NYPD 19th Precinct (@NYPD19Pct) December 7, 2021
Original article published on 12/6/2021 below:
Multiple NextDoor users have recently reported getting spit on, or spit at, by the same man. And multiple Upper East Siders using the platform say they've been reporting these incidents to the NYPD – but that since the incidents haven't led to visible injuries, the police have had their hands tied.
On Thursday, December 2, one user wrote that the suspect spit at her on 86th and York Ave at about 7:40am. The NextDoor user described him as "male, medium build in his 30's, probably around 5'8″ or so. He has reddish blonde hair, with a beard. He was a bit dirty and was wearing a tan construction jacket."
The NextDoor user called the precinct and was told she'd need to file the report in person. So she went in and showed officers a photo of the suspect, who she says they're well aware of, and that another individual had filed a complaint against him just moments before she arrived. But the officer she spoke with seemed to indicate that there wasn't much they could do unless there was a visible injury.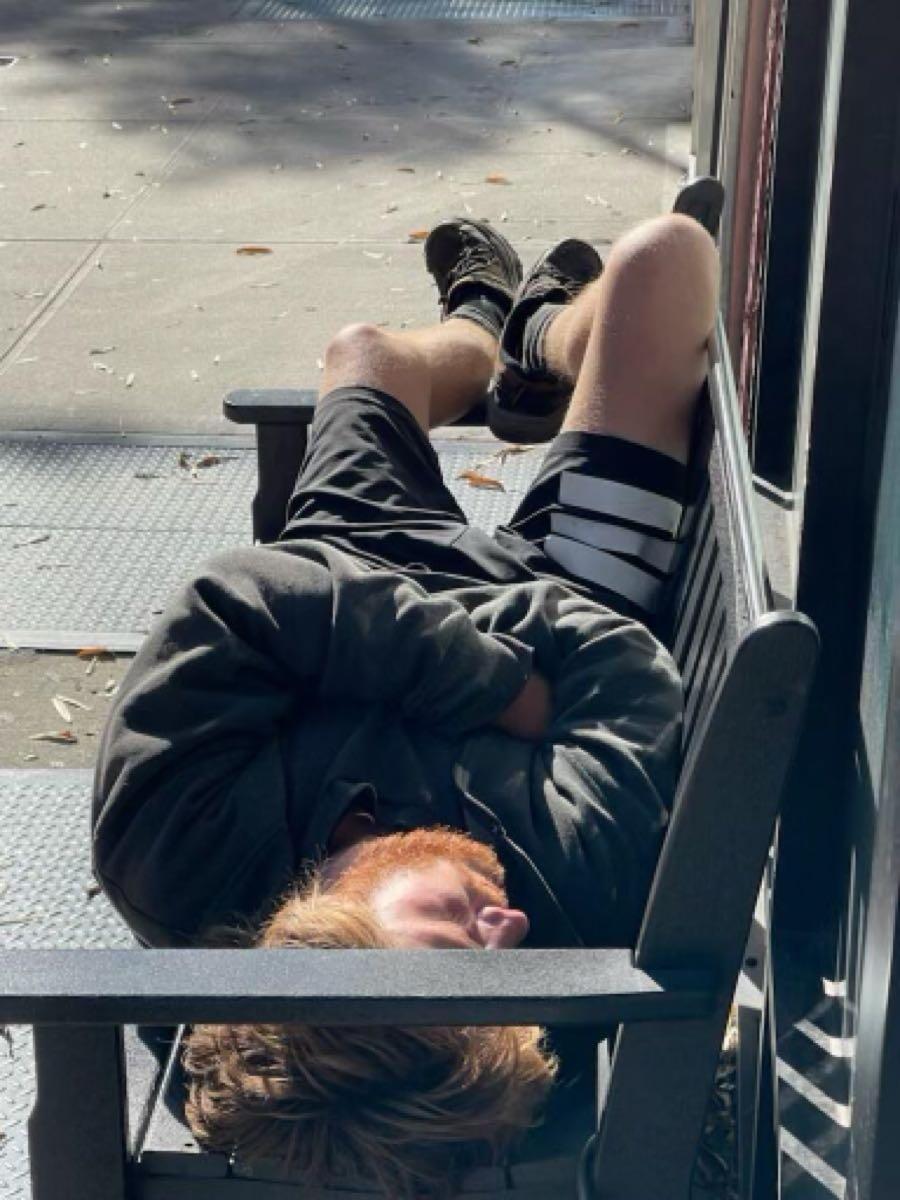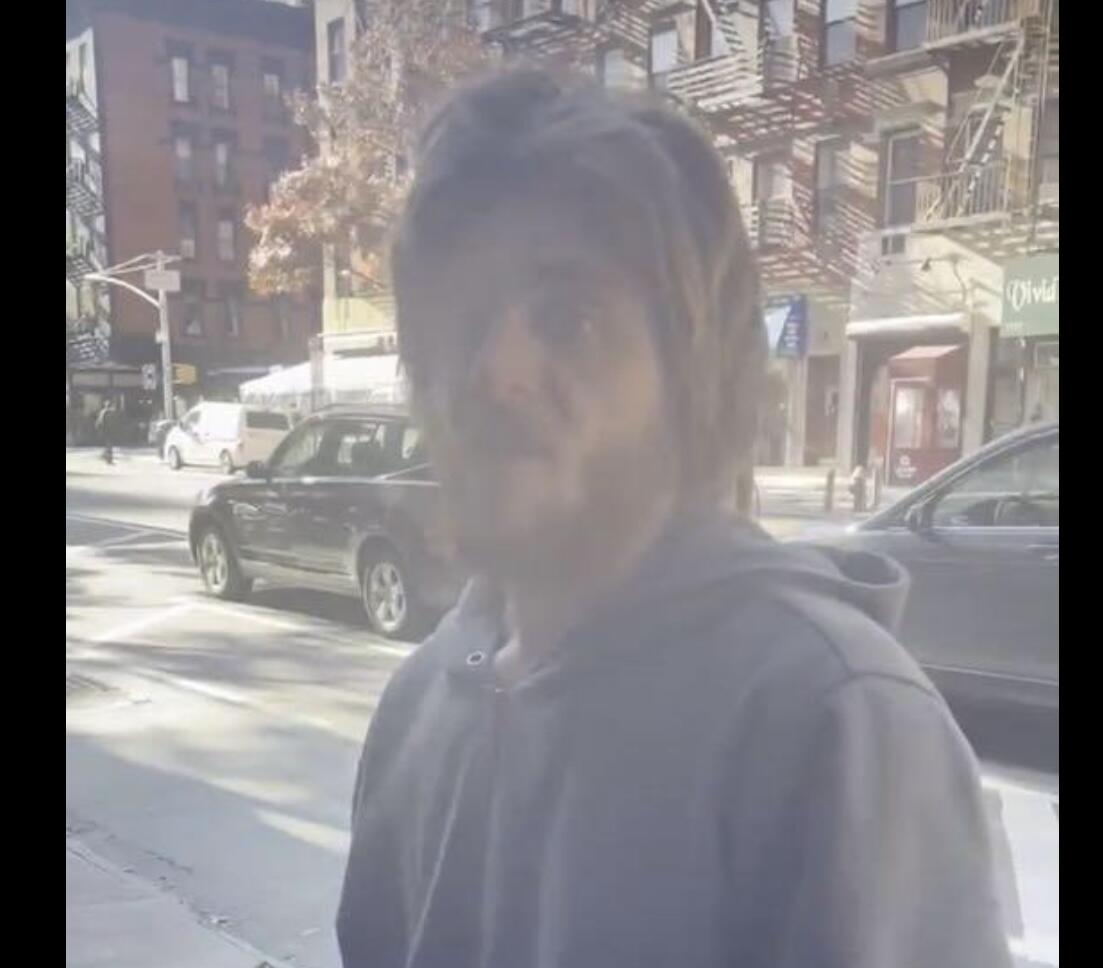 Multiple NextDoor users shared similar experiences. One person says she's "seen him do this over and over" and has wanted to report him for several weeks. "I saw him spit on a man while I was walking my dogs and the man didn't want to start in with him, so he ignored it," adding that she's "also seen him walk around with his pants off–completely bare–and last night as I was walking to work, he was wearing no shirt and rubbing his chest in front of a parked car window. He is completely unhinged."
Another person following the thread says the man has "assaulted and threatened to kill my doormen multiple times and has broken in to my apartment building. The police are aware because they were called and I saw them in the lobby Thursday evening about another incident. How is that not enough to make a charge stick?"
Another concerned Upper East Sider reported a similar incident, posting the same photo of the man reclined on a bench and stating that he spat on her after she dropped her daughter off at the Chapin School. "At 8:30AM a man spit into my car, threw a water bottle at me, and tried coming after [my] car. This all happened at the crosswalk of the Chapin school. The cops were called. Yesterday the same man assaulted a [dad] walking his daughter to school-spit on him and shoved him into the bushes."
We've reached out to the NYPD and we'll update this post if they share any details with us.