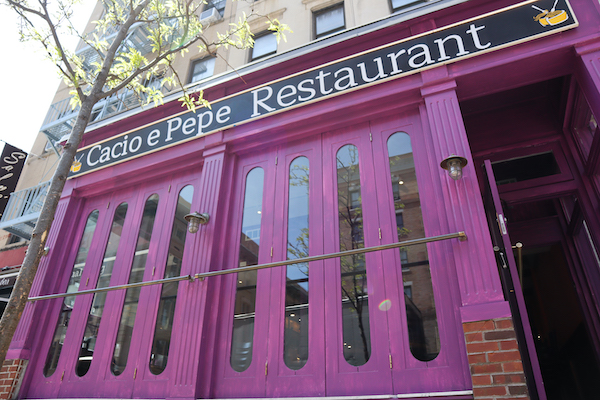 Cacio e Pepe (which translates to "cheese and pepper") has opened its second NYC location at 1479 York Avenue, between 78th and 79th Streets. The Italian restaurant's downtown location can be found in the East Village at 182 2nd Avenue, between 11th and 12th Streets.
Cacio e Pepe's main claim to fame is its Roman pasta served in a giant wheel of pecorino cheese.
A couple of other popular menu items include a salmon filet and a fettuccine with parmesan cream and black truffle pearls.
It's also popular for its Italian wine menu, but co-owners Giusto Priola and Salvatore Corea say the restaurant will be "BYOB" until NY sends them their liquor license.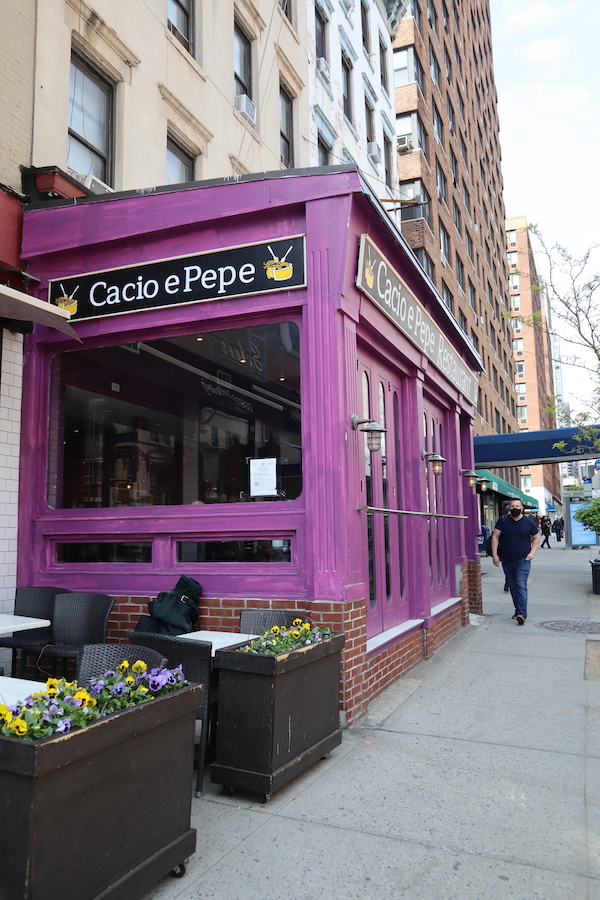 The UES grand opening took place on Tuesday, May 4.
Cacio e Pepe is currently taking reservations by phone and email until they get setup on Open Table. They can be reached at 646-682-7676 or info@cacioepepeues.com.
To learn more about the restaurant and view the full menu, please visit cacioepepe.com.