Crumbl Cookies will be opening at 1195 Third Avenue (between 69th and 70th streets) this month, the quickly expanding cookie company has announced on its LinkedIN page.

This will be its first NYC outpost; a second is scheduled to open in November on the Upper West Side.
With over 500 locations nationwide, the growing franchise model sweet-slinger offers a rotating weekly menu of 4-5 cookies. While there's always something new to tickle your taste buds, Crumbl's popular Milk Chocolate Chip is always an option.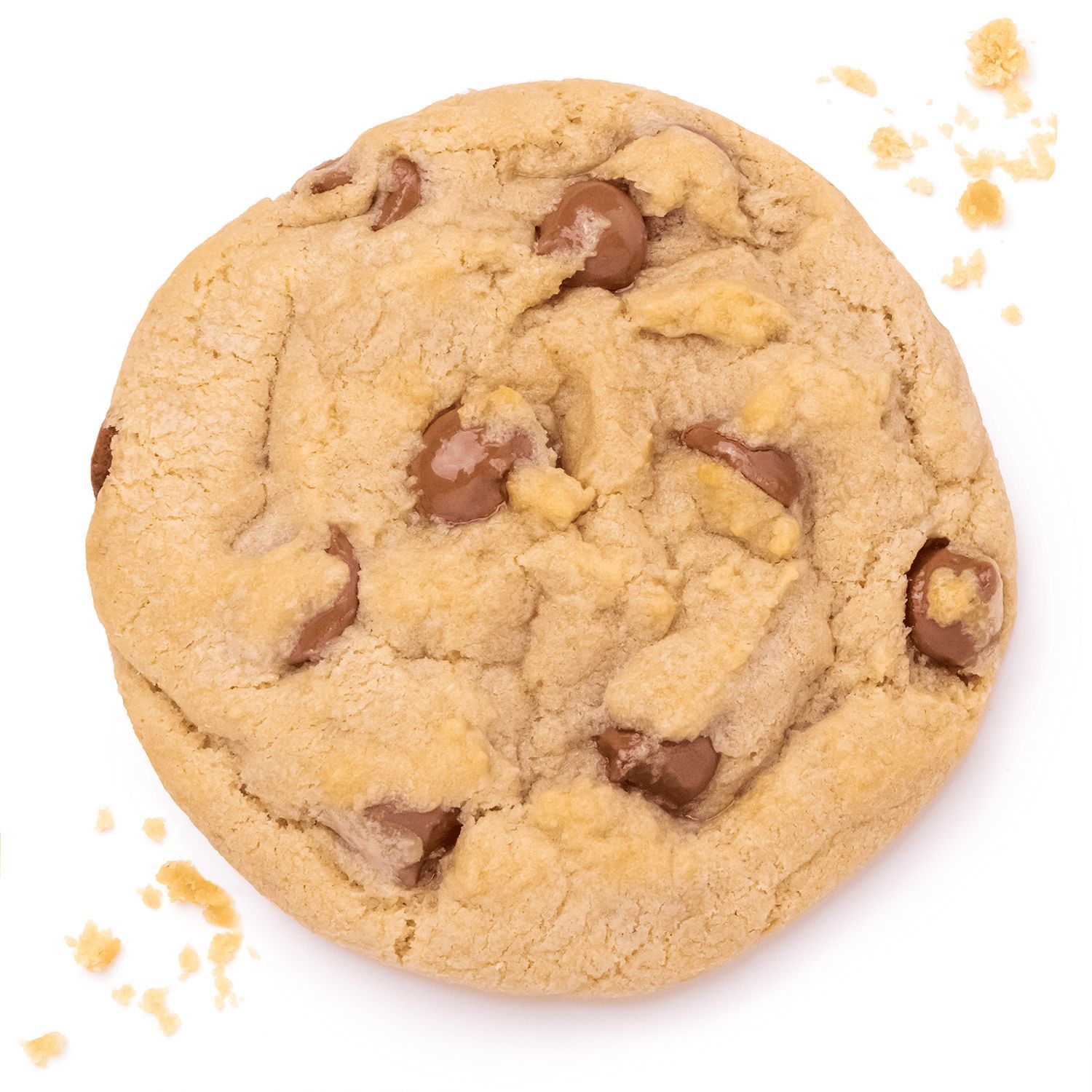 This week's menu includes Pumpkin Chocolate Chip ("A soft pumpkin spice cookie packed with tasty semi-sweet chocolate chips"); Brownie Batter ("A thick and delicious treat crafted with chocolate, brownie batter, and semi-sweet chips"); Cookie Butter Lava ("A melty, mouth-watering cookie stuffed with cookie butter, then drizzled with cookie butter spread and garnished with crumbly cookie butter morsels"); Peanut Butter Cookies & Cream ("The smoothness of chocolate and peanut butter with the sweet crunch of cookies and cream bits"); and Classic Pink Sugar ("a vanilla sugar cookie topped with a perfect pink swoop of real almond frosting").
While nutritional value is provided on Crumbl's website, the clearly good-humored bakers are calling a serving size a quarter of a cookie. The Milk Chocolate Chip has 140 calories per serving. Or 560 calories per cookie, if you're an adult.
We're not sure when it will reappear, but the Pumpkin Chocolate Chip only has 320 calories (per cookie).
Crumbl Cookies was launched in Utah in 2017 by two cousins who claim to have "created the world's best chocolate chip cookie." But with Chip City, Levain Bakery, and Maman all within a mile of the soon-to-open Crumbl, let's see how that claim holds up on the UES.