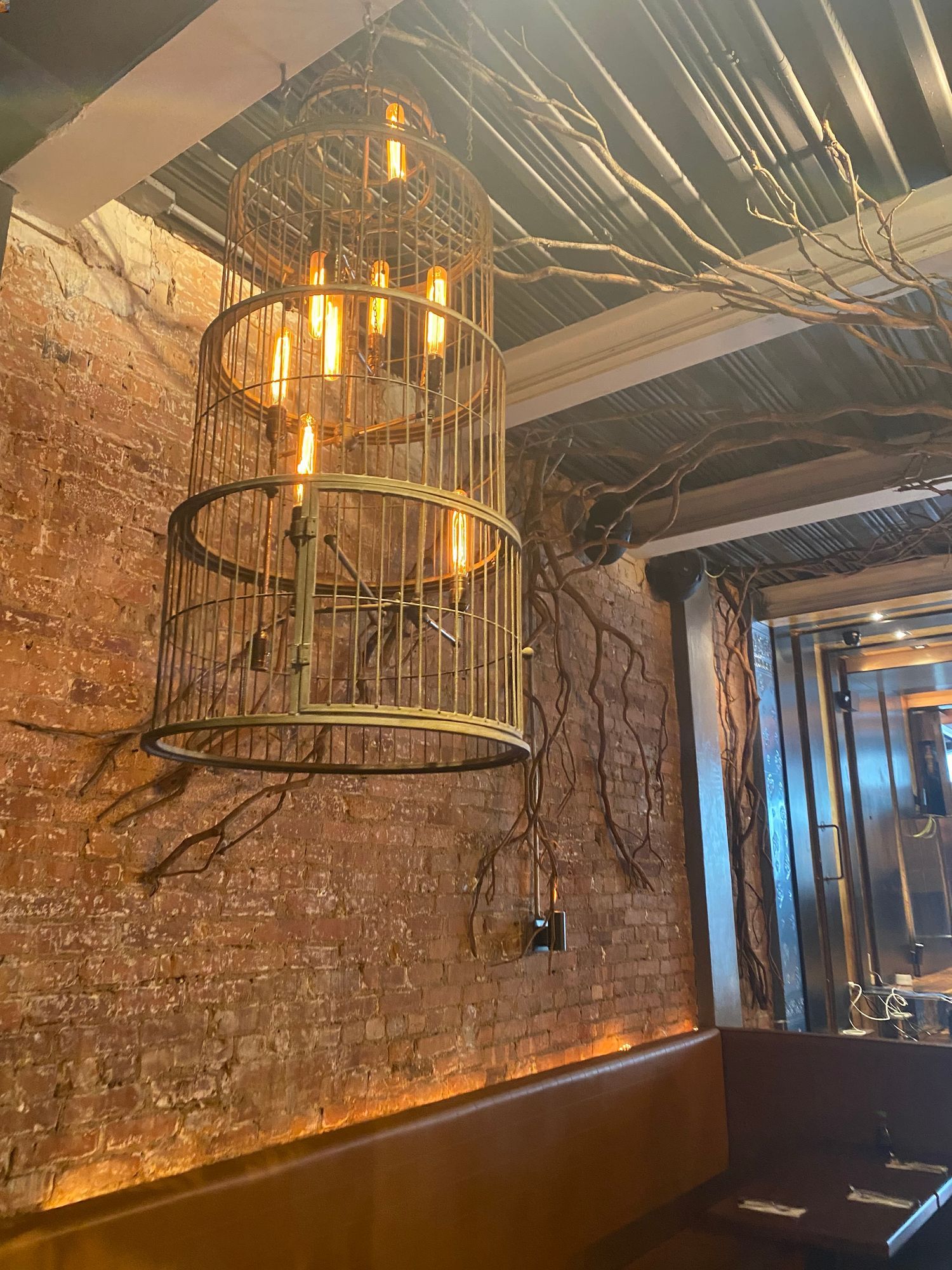 Feelings of ease and serenity will fill you as you enter the Upper East Side's newest sanctuary. The tree branches extending from wall to wall and wooden tree stump-looking seats by the entrance might give you the impression of being in nature even while you're inside this air-conditioned space. On the walls are intricate blue, gold, and black art pieces that combine modern and traditional aesthetics, invoking a sense of calmness and tranquility. Other than the voices of other patrons or the staff behind the bar, this space is a relatively quiet one—often a much-needed reprieve from the blaring sirens, raucous car engines, and construction of Second Avenue.

Advertisement



This new sanctuary is called Cho-Zen, and it's located at 1553 Second Avenue between 80th and 81st streets. While the peaceful ambiance of the space certainly adds to the experience of a visit here, the highlight is undoubtedly the diversity of Asian food. Featuring both Chinese and Japanese delicacies, Cho-Zen has an array of dishes for any food preference.
Selections include classic appetizers such as spring rolls, egg rolls, and edamame; soups such as miso, wanton, and egg drop; lo mein noodles; fried rice; and chicken, beef, and vegetarian entrées of varying spice levels, which are served with a pint of steamed white rice. Brown rice can be substituted for white rice for an additional $3. The menu also includes a full sushi bar with options including avocado rolls, crunchy garden rolls, and yellowtail rolls. They've also got some specialties like the UES Roll (salmon, tuna, and cucumber inside yellowtail with jalapeño on top) and the 2nd Ave Roll (yellowtail and avocado inside spicy tuna with crunchies on top).
There's also a children's menu with hot dogs, chicken nuggets and fries.
Perhaps the most unique aspect of Cho-Zen's menu is that it is fully kosher. The menu indicates that there is kashrut supervision by the Orthodox Union and that all Bishul Yisrael (Sephardic) orders must be requested directly to the mashgiach (supervisor of the kashrut status of a kosher establishment).
A couple of important items to note so you are not taken off guard: 1) the hot and sour soup is not vegetarian, and 2) a service fee is already included in your bill regardless of party size.
If you're looking to momentarily escape New York City's noise and commotion and enjoy a delicious and filling meal in a calming atmosphere, Cho-Zen can be your chosen spot.