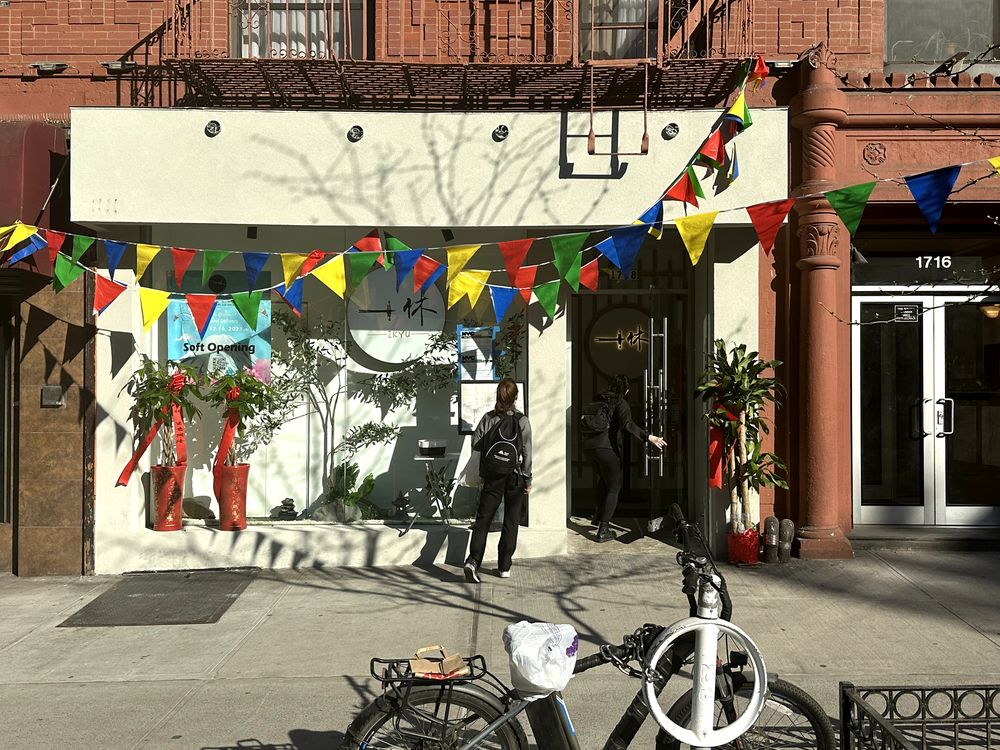 Sun shining, weather sweet, we took our feet to Ikyu for its soft-launch opening day on Wednesday, April 12. Specializing in sushi and Asian fusion cuisine, colorful strings of pennants lined the establishment at 1718 Second Avenue (between 89th and 90th streets) to celebrate the affair.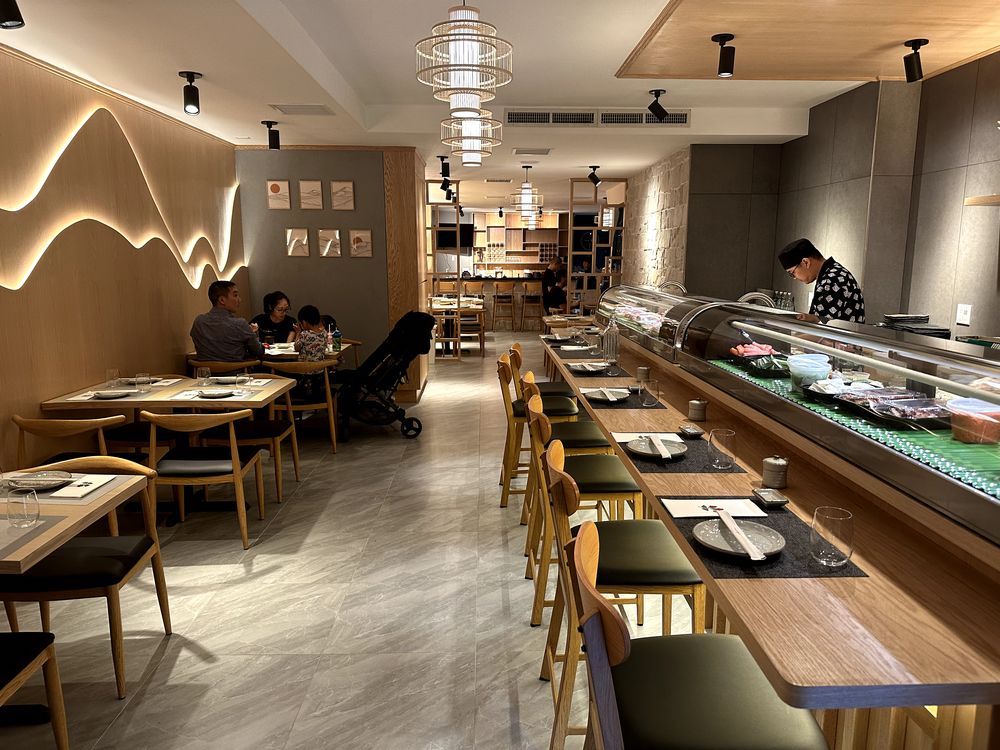 With seating for roughly 45, we took a spot up front at the sushi bar to be close to the action. Melodic acoustic guitar played on the sound system as a double rose-printed napkin rested on Ikyu's placemat. A calming aura is cast in the color palette balance of stonework and wood. Lovely, indeed. Let's eat.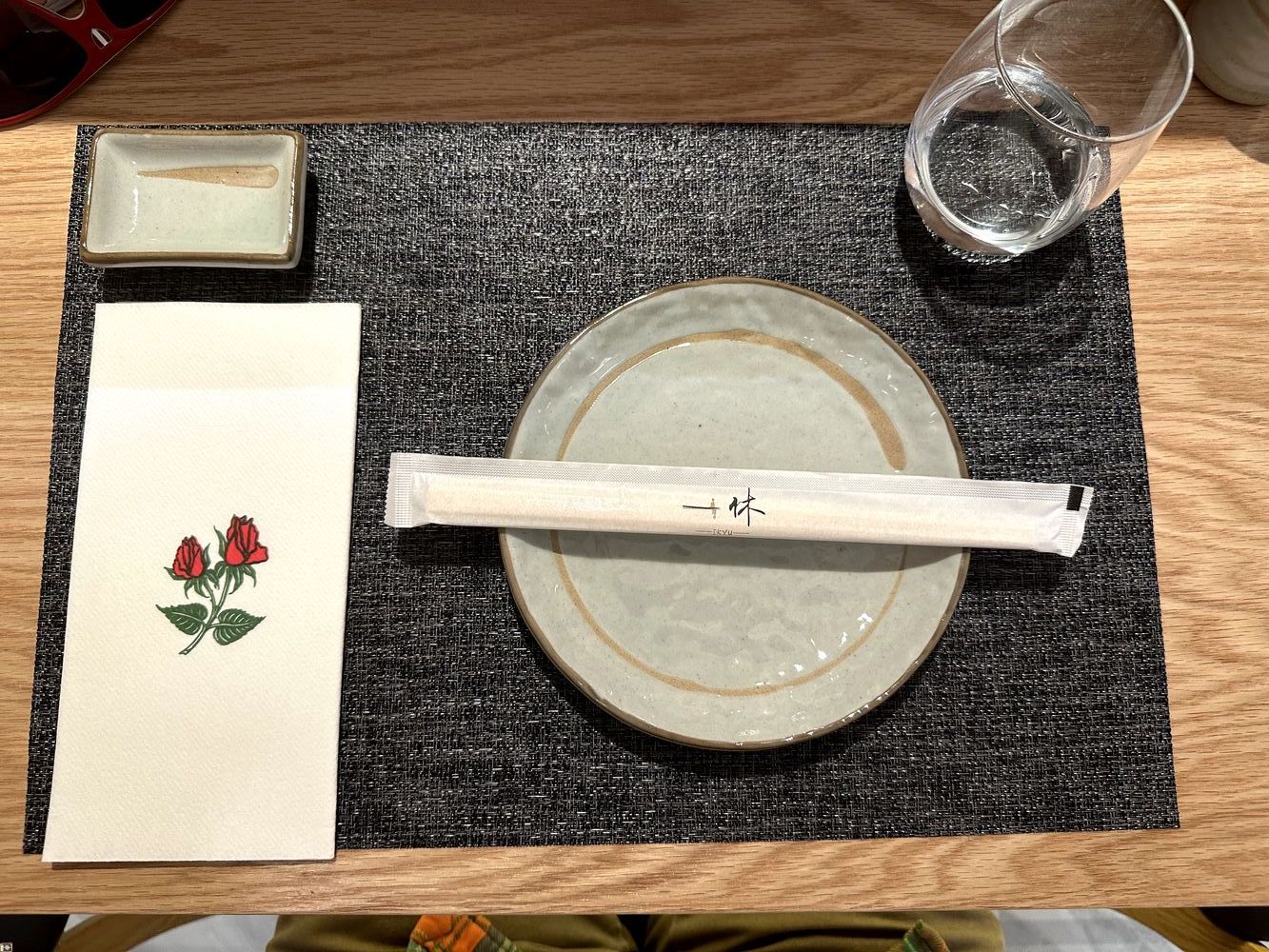 At the top of the specialty sushi list is the Ikyu Roll. At $24 (each roll comes with six pieces), it comes with asparagus and avocado and is topped with wagyu beef. Eel fans might find the black forest roll with soft-shell crab, avocado and cucumber topped with eel and more avocado appealing at $20. The volcano roll looked like a stand-out with white fish, crab meat and cream cheese. The roll is deep fried with eel sauce and spicy mayo for $16.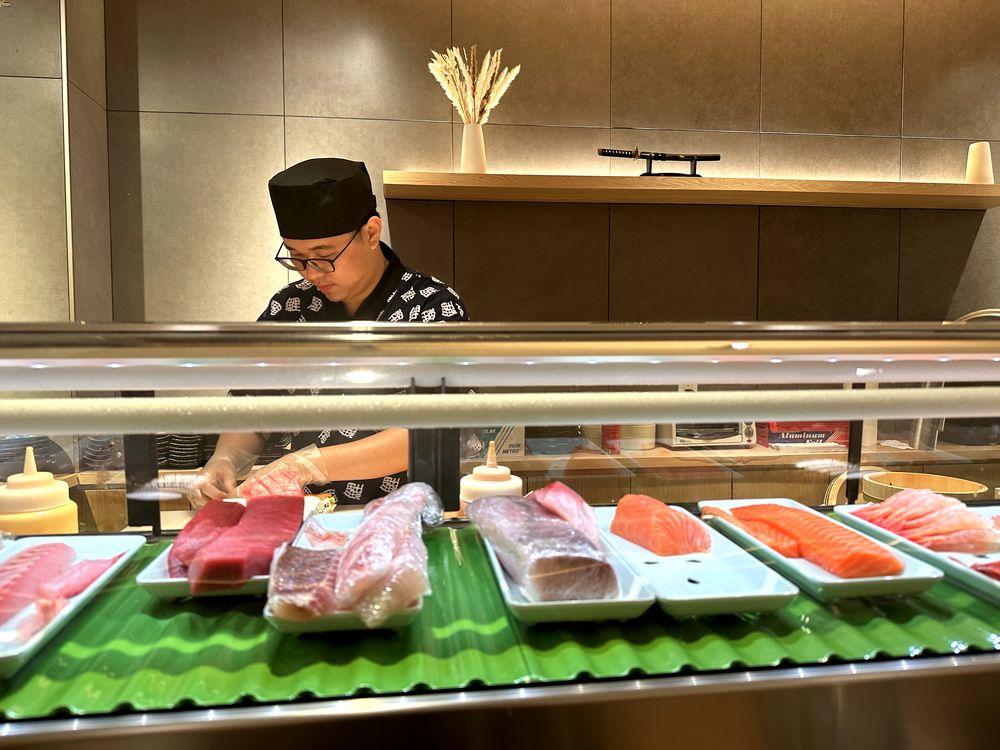 Among the lineup of vegetarian, classic and hand rolls, Ikyu also offers sushi bar entree's that come with miso soup or green salad. To my delight, I found the 'maki C roll combo' which comes with three rolls: spicy tuna, spicy salmon and spicy yellowtail for $22. Never forget a sushi spot that does a three-roll special as many only offer them for lunch.
Advertisement
The Ikyu lunch special is served from 11:30 a.m. to 3 p.m. daily. You get to pick from a list of 19 different rolls with soup or salad. Any two rolls for $12 or any three for $15. Smell the roses.
More Upper East Side Openings, Here
Ikyu is currently waiting for its liquor license to be approved. You can see the bar set straight in the back when you come in. They do have mocktails. The kiwi cucumber cooler with simple syrup and lime juice looks refreshing at $8. They also offer various teas, juices, sodas and smoothies priced between $2-$8.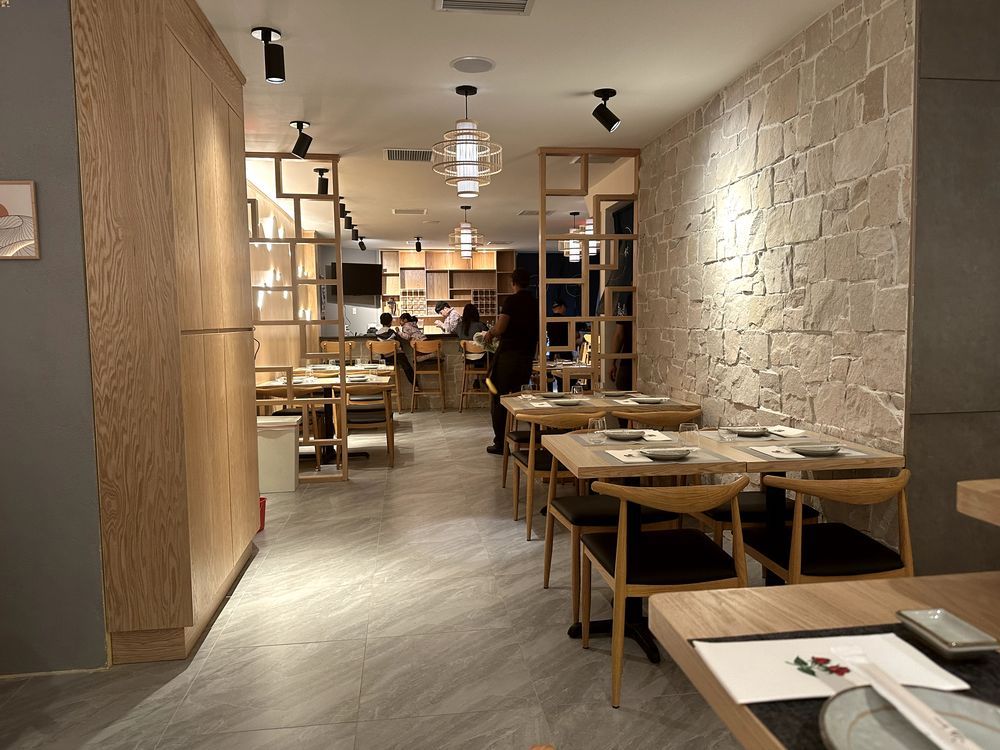 Fans of Asian fusion can enjoy cornerstone classics like sesame chicken, kung pao chicken or pepper steak for $20-$21. The house special fried rice comes in at $15, and then there's your choice of yaki, udon or soba noodles with all kinds of add-ins for $17-$19.
Don't sleep on Ikyu's dessert. The matcha pudding's delicate texture with blueberries on the side was a nice closing number to our mellifluous visit. They also have regular or tempura ice cream, cheesecake and something called a cheese rabbit, which we'll definitely need to dig into next time. Desserts are priced between $8-$10.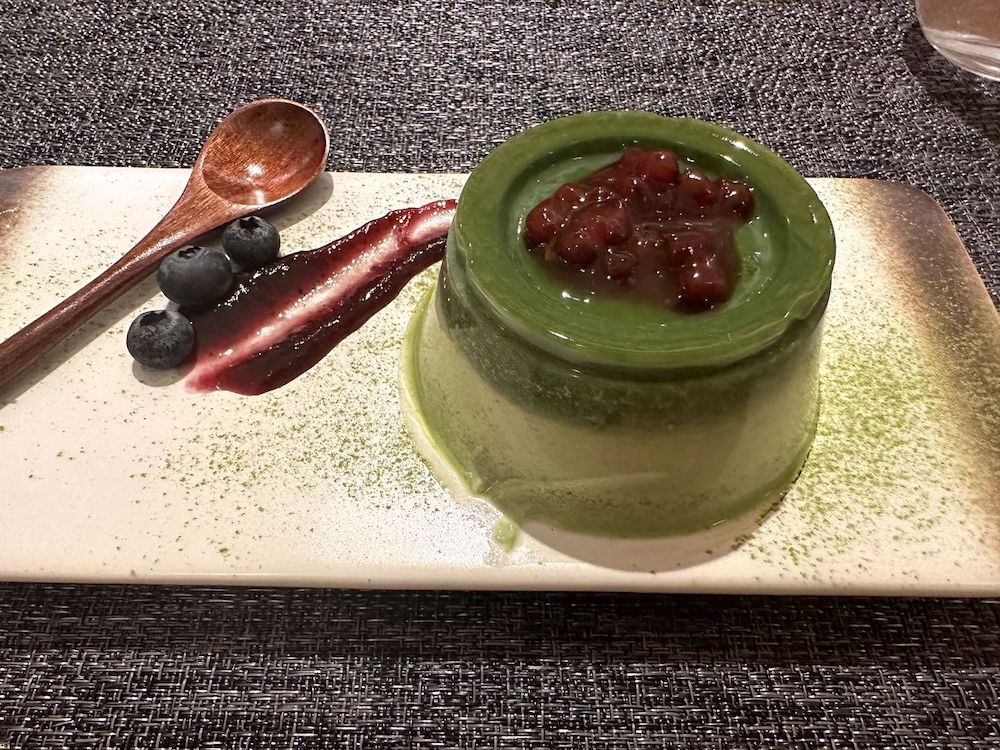 Ikyu is open daily from 11:30 a.m. to 10:30 p.m. Online orders can be placed here. You can also follow @ikyunyc on Instagram.