Saturday, May 28, was the grand opening of Hendrickson's at 1122 First Ave. between East 61st and 62nd streets. The new Irish-American pub had a good crowd going when I came in after the New York Rangers Game 6 win against the Carolina Hurricanes at Madison Square Garden. There was a mix of attendees wearing sports jerseys and hats; others with popped collars. Then, there was a female staffer with balloons tied to her belt loop. At midnight, the room sang her happy birthday. The night had a lot to celebrate.

A signed jersey of French soccer legend Eric Cantona hung on the wall, next to a stacked bar with its own dedicated Guinness tap. A University of Michigan neon sign is right by the front door, an indication that this is going to be a sweet spot to enjoy both styles of football. There are seven big screen TVs eloquently spread around the room, so you'll always have a great view of the games being played. ESPN was on every single monitor when I came in just before midnight.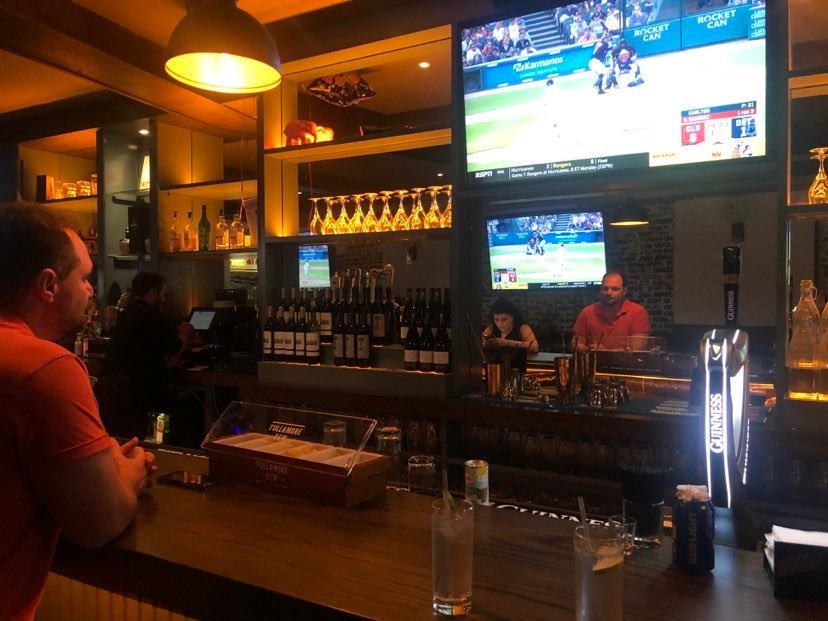 At a quarter after midnight — though the music was cut off as the owner announced it was last call due to an unforeseen issue — we learned ConEd had just called, and apparently there was some kind of gas leak going on, so they sadly had to call the night early. We were given complimentary drinks to enjoy as the night came to an early close.
Advertisement



Fast forward to May 30, Memorial Day evening. I was at Wollman Rink in Central Park attending the big Game 7 viewing party of the Rangers vs. the Hurricanes. Winner moves on to the Eastern Conference Finals and not many people outside the Rangers faithful had them winning this series. When the Rangers jumped out to a 4-0 lead early in the third period, I thought it would make sense to get back over to Hendrickson's to see the end of the game.
I made it into Hendrickson's with about five minutes left in the game. It wasn't as crowded as opening night, but the energy was electric with Rangers fans cheering our team to victory. I celebrated the big 6-2 win with a shot of Don Julio tequila and a can of Montauk Pilsner. On tap, they offer a diverse selection, including Allagash White, Bronx Hazy Pale Ale and Pilsner, Bud Light, Founders All Day IPA, Blue Point Toasted Lager, Kona Big Wave Golden Ale and Stella Artois.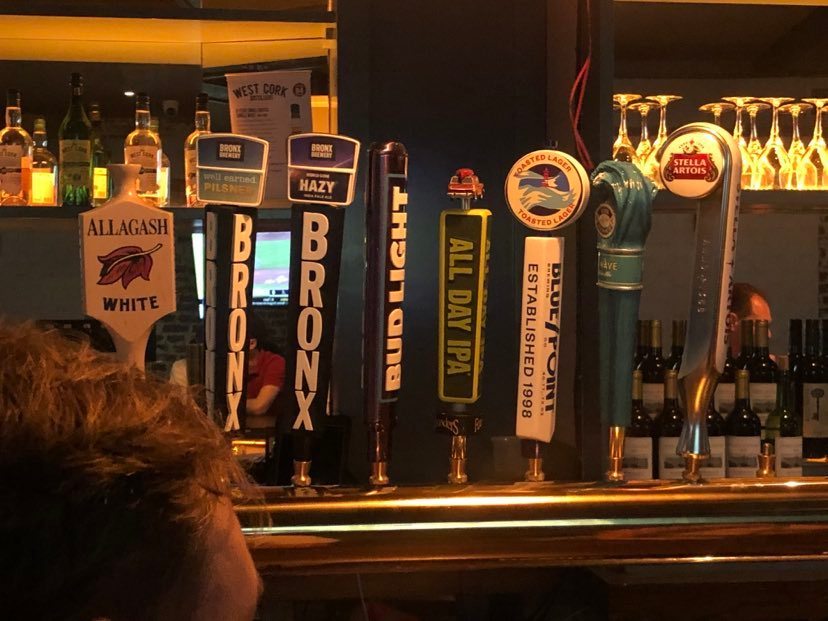 Hendrickson's also has a list of specialty cocktails. Its flagship, The Hendrickson, comes with Hendrick's gin, elderflower and grapefruit. They also tout a Moscow mule, a margarita with Astral tequila and a Penicillin, which comes with Copper Dog scotch whisky, fresh lemon juice, simple syrup and soda.
I got to chat with the owner for a little while, Chris, who let me scope out their kitchen in the back. They weren't serving food yet, but we got to check out the menu, which has a good chunk of sports bar classics, including chicken wings, popcorn chicken, cheese curds, smash burgers, fried chicken sandwiches and a grilled chicken club. There's a kale Caesar salad for the veg heads and a wedge iceberg salad with bacon, blue cheese, tomato and blue cheese dressing for the veg heads who like it heavy. Pretty much something for everyone.
It's always more fun when you win. Like the New York Rangers did against Carolina, Hendrickson's was strong in the face of (ConEd) adversity on opening night and came back unscathed to deliver a memorable night of good cheer and company.
See you next time.
You can follow Hendrickson's on Instagram here.