Isle of Us – part cafe, part marketplace – has opened at 1481 Third Avenue at the corner of 84th Street. The new eatery offers a wealth of healthy and sustainable food and drink options. All the food is made in-house.

As you enter, you'll find to your left a shelf of pre-prepared salads: tuna, kelp noodle, oyster mushroom and beyond.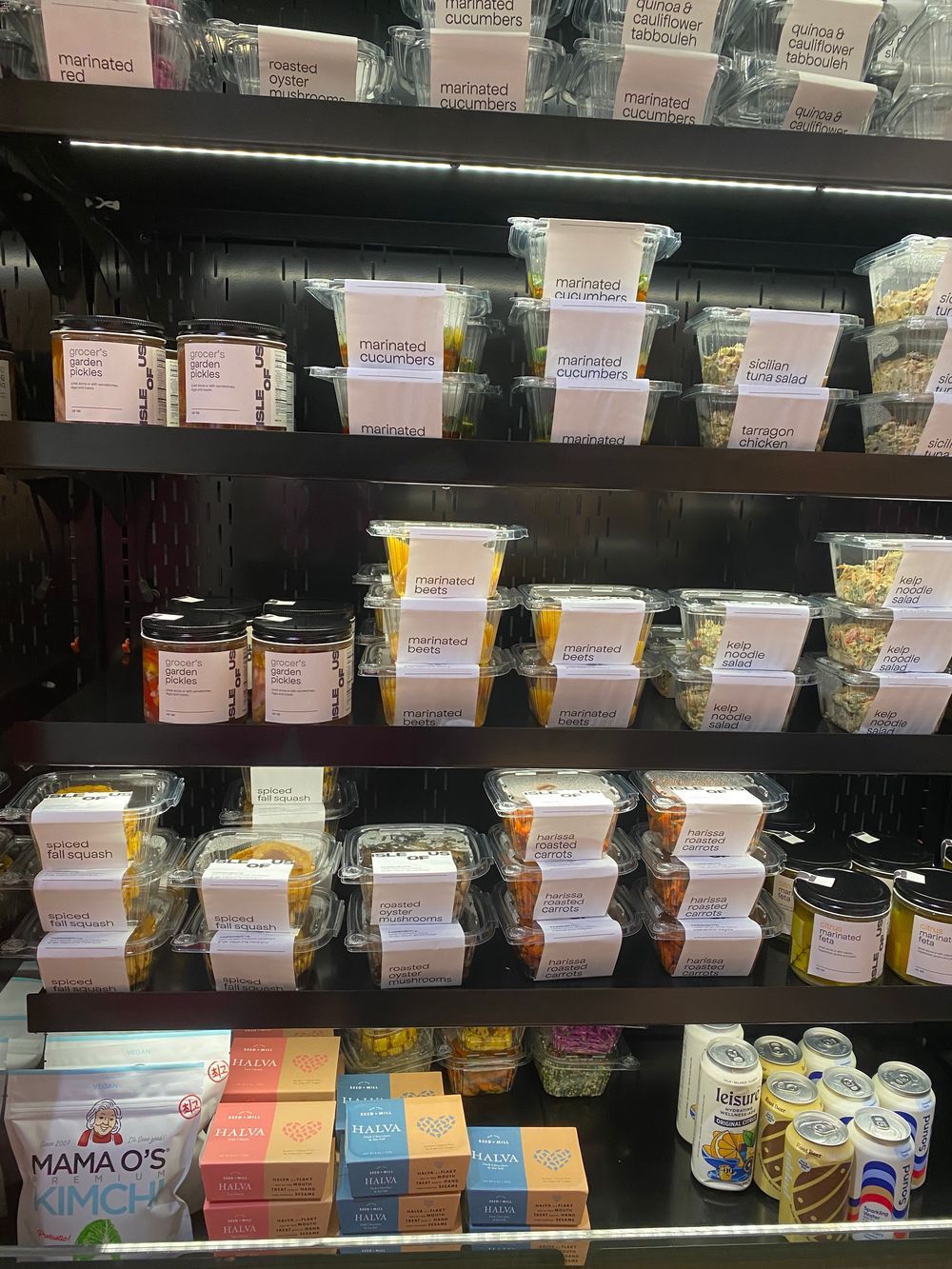 Directly in the center of the shop is an island with books and non-perishable pantry items like spices, granola and trail mix. Throughout the store, you'll find an array of prepackaged and prepared goods: snacks, sauces, olive oils, pastas and more.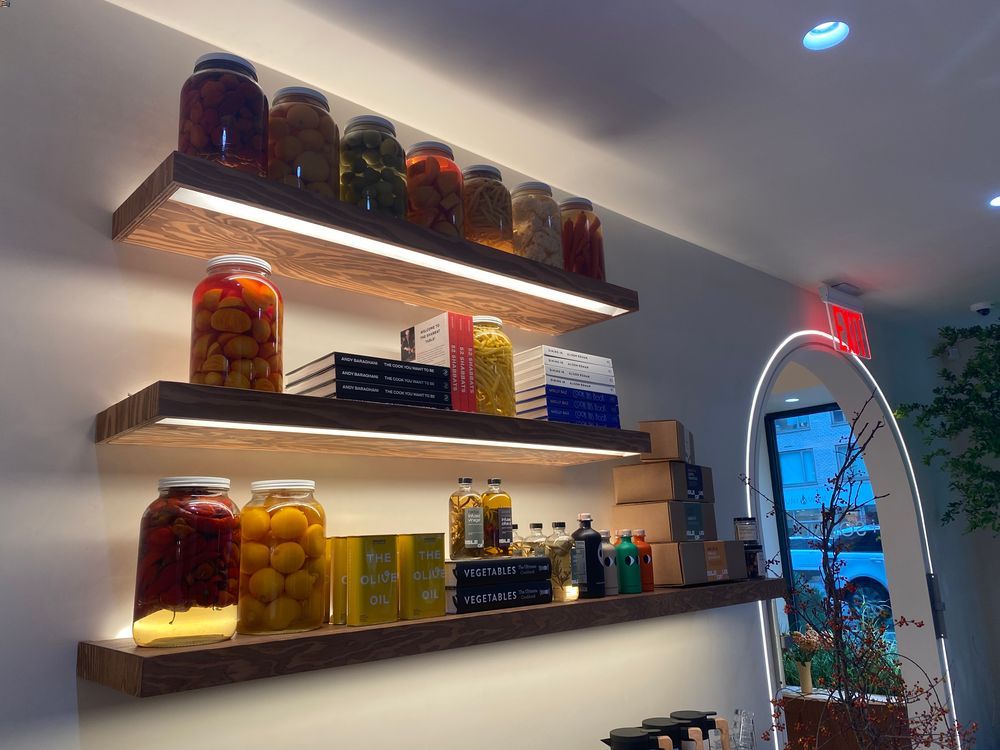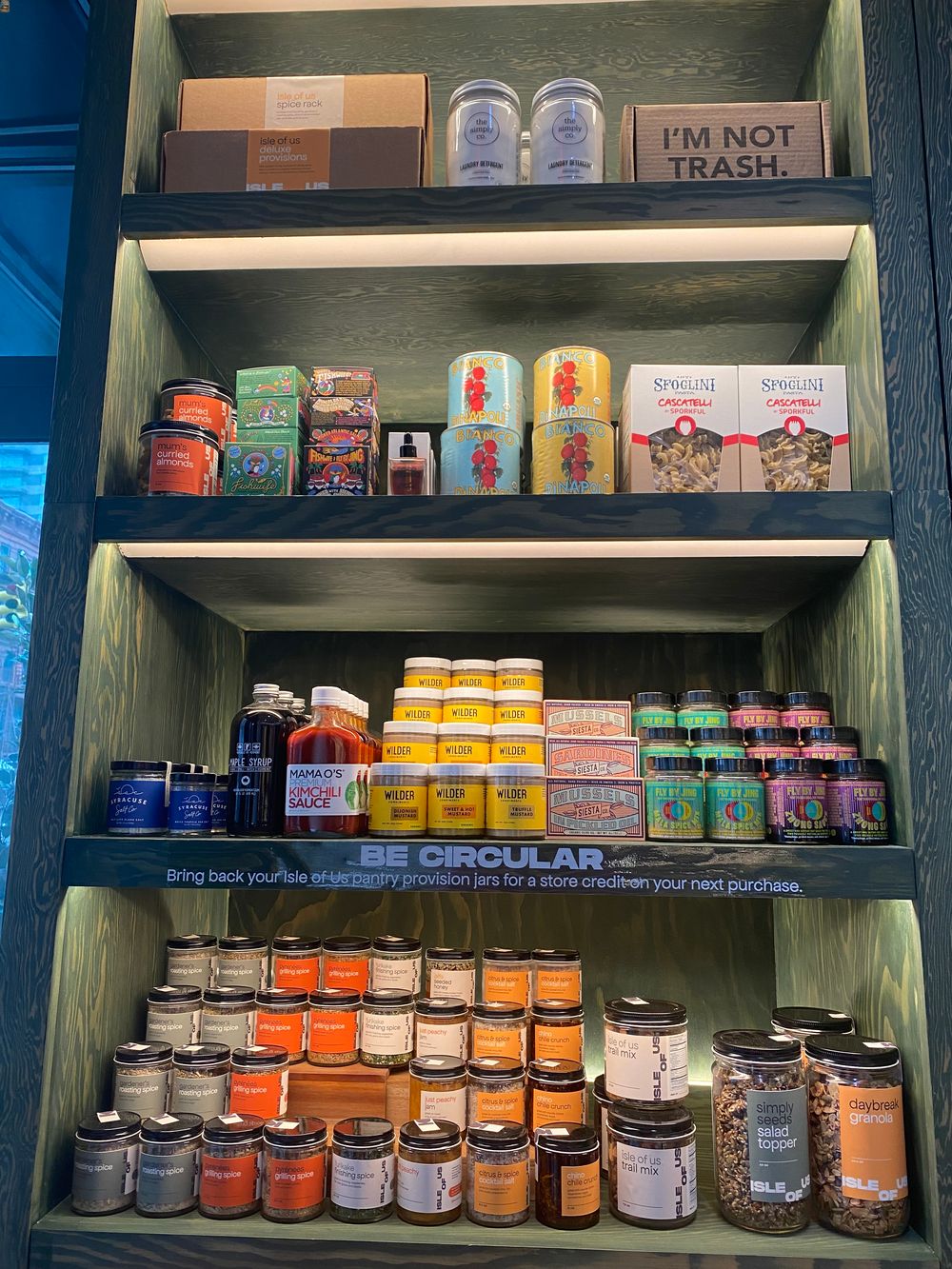 Menu items include all-day breakfast, salads, sandwiches, rice bowls, herbal tea, coffee, and prebiotic sodas. Customers can enjoy their meals in the store or at home.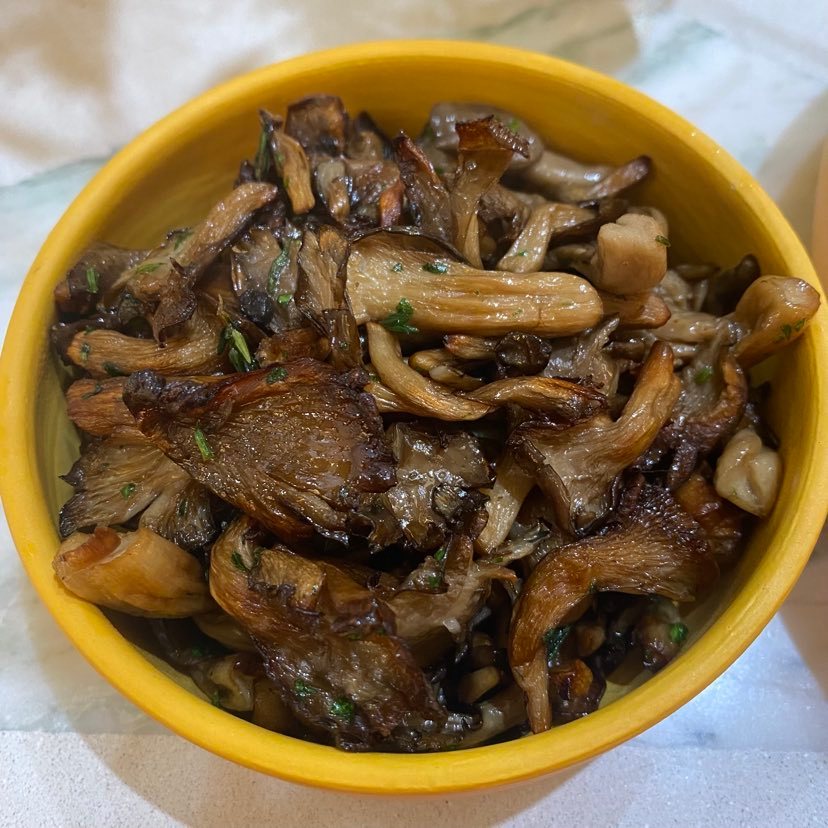 In the very back of the shop is a small dining room that looks like one you'd find in someone's home, with a large communal table with a vase of flowers and a few smaller tables behind it. As Isle of Us aims to foster community and human connection, the dining room is a laptop-free space.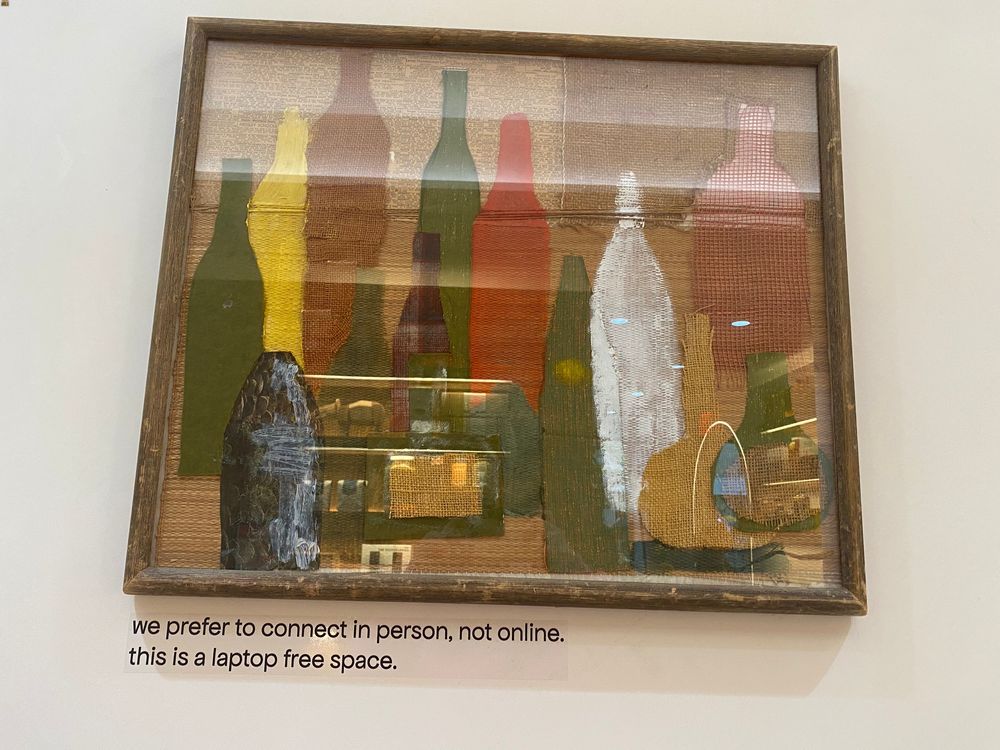 Isle of Us was founded by Lisle Richards. Having owned several restaurants in New York City over the past decade, including Way Farer and The Village Den (both of which closed during COVID-19), Richards learned that many restaurants are not sustainable. He decided that he no longer wanted to be part of the problem. He started Isle of Us with sustainability as one of the core principles. All items are compostable, and utensils and containers are made with post-consumer waste.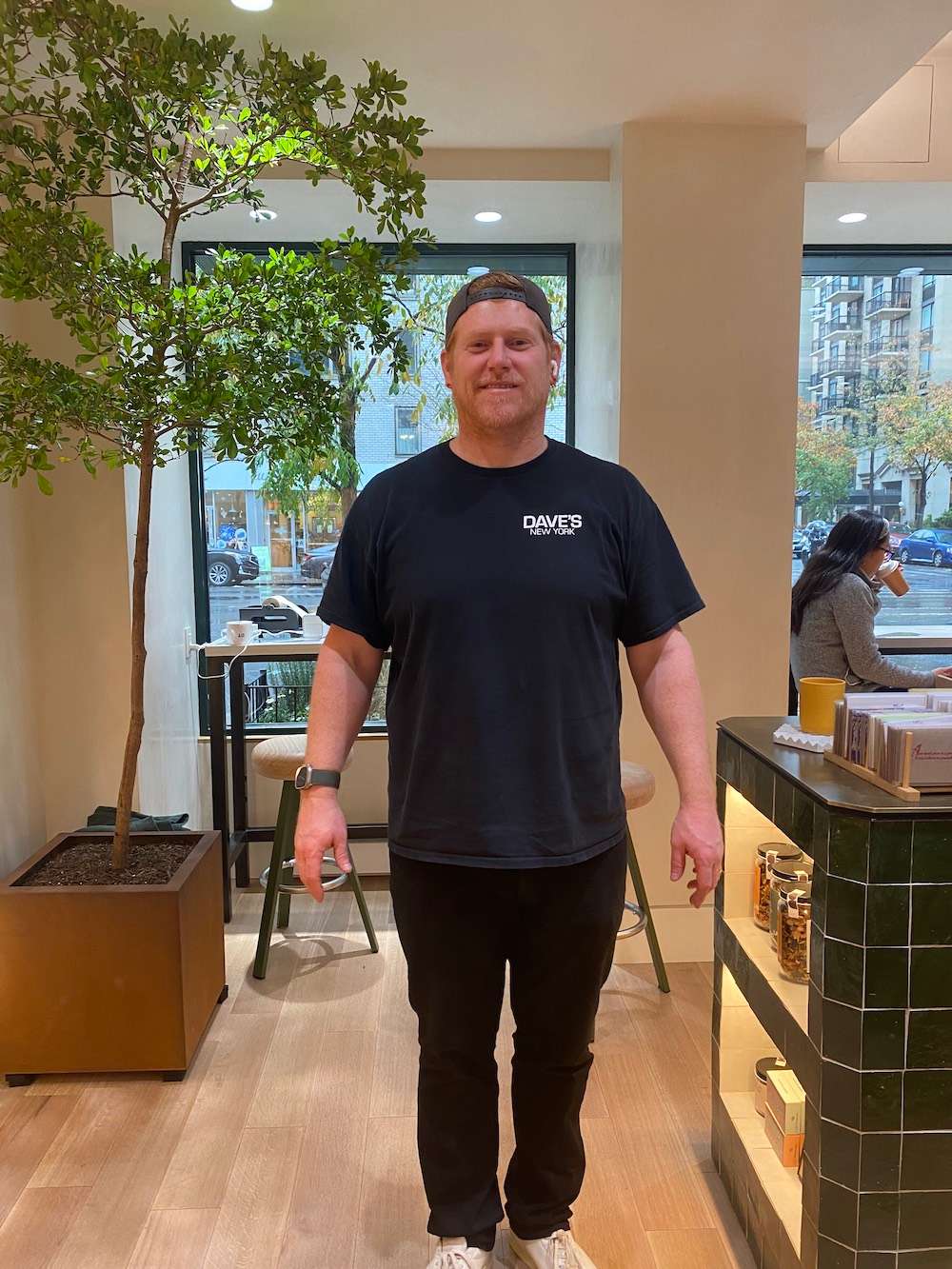 Richards wanted to open the store on the Upper East Side because of its community feel. "The Upper East Side is such a cool place because it is a true community," he said. "People grow up here, raise their kids here, and go to school here."
When asked what his favorite items are, Richards mentioned the salad topper—a marketplace item that can be purchased in bulk and that is also used to top the kale salad. The salad topper is a mix of savory seeds with a touch of maple syrup. He also likes the turkey kofta bowl, which contains turkey meatballs over yellow rice and lentils. All the menu items are inspired by Richards' and his chef's travels. Richards was also excited to share the store's various holiday gift options.
Attached to Isle of Us is one of its partner businesses, Sage + Sound—a holistic wellness space and sustainable self-care product shop. If you're craving some peace, relaxation, or pampering after your meal, you can walk on over to Sage + Sound for a lymphatic massage, meditation class, or toxin-free manicure, among other offerings.
Isle of Us is open Monday through Friday from 8:00 a.m. to 9:00 p.m. and on Saturday and Sunday from 9:00 a.m. to 9:00 p.m. Starting next week, you will be able to find Isle of Us on DoorDash and Caviar. Learn more at isleof.us.