Grill Point, an Israeli shawarma spot with locations in Queens and Brooklyn, will soon be opening a counter-service restaurant at 1215 Lexington Avenue, between 82nd and 83rd Streets. (Heard through Facebook group Great Kosher Restaurant Foodies.)

The glatt kosher eatery was established in Flushing, Queens in 2003, with a Brooklyn location opening in 2019.
According to its website, the restaurant is best known for its lamb & turkey shawarma, baby chicken shawarma, kofta kebabs and more – and its a place "where the heavenly taste of Mediterranean cuisine combined with the Israeli touch form a mouthwatering experience."
Here's a full menu from the Queens location: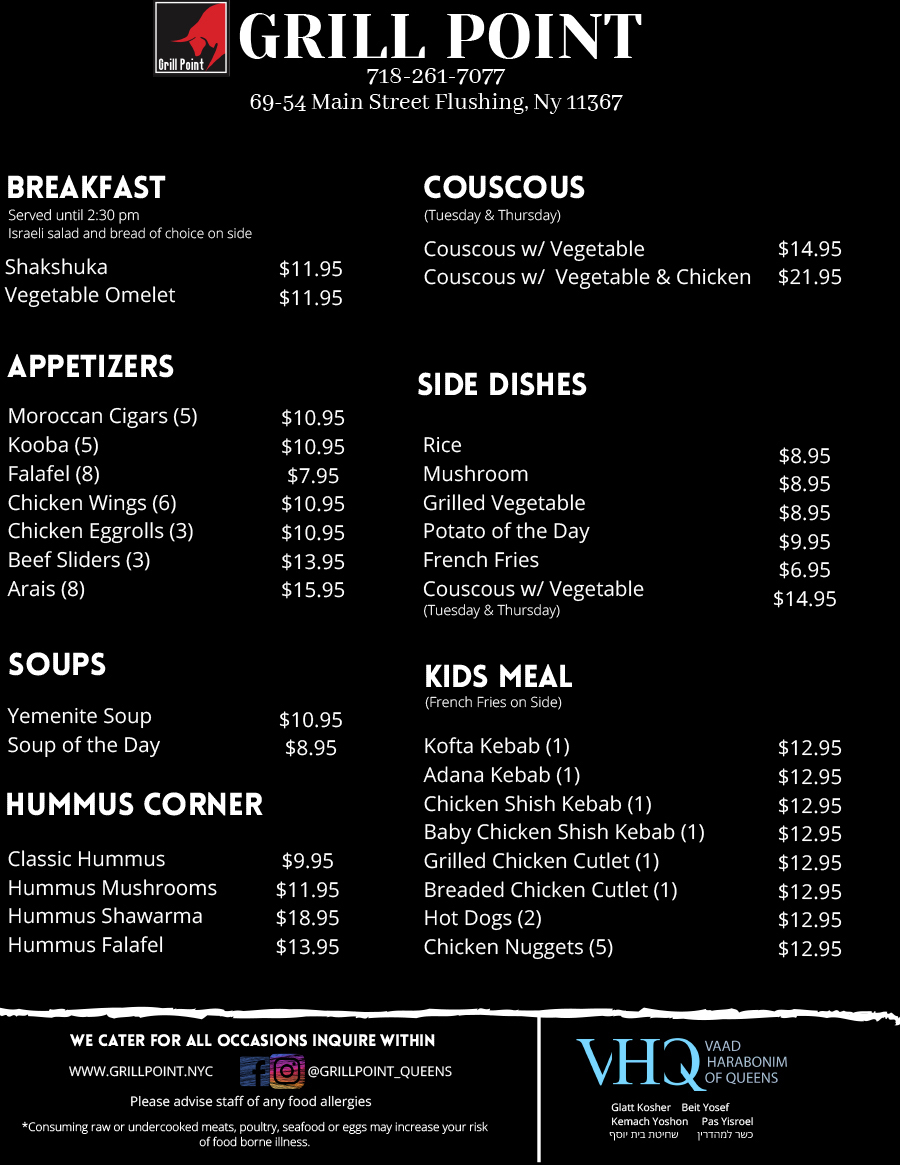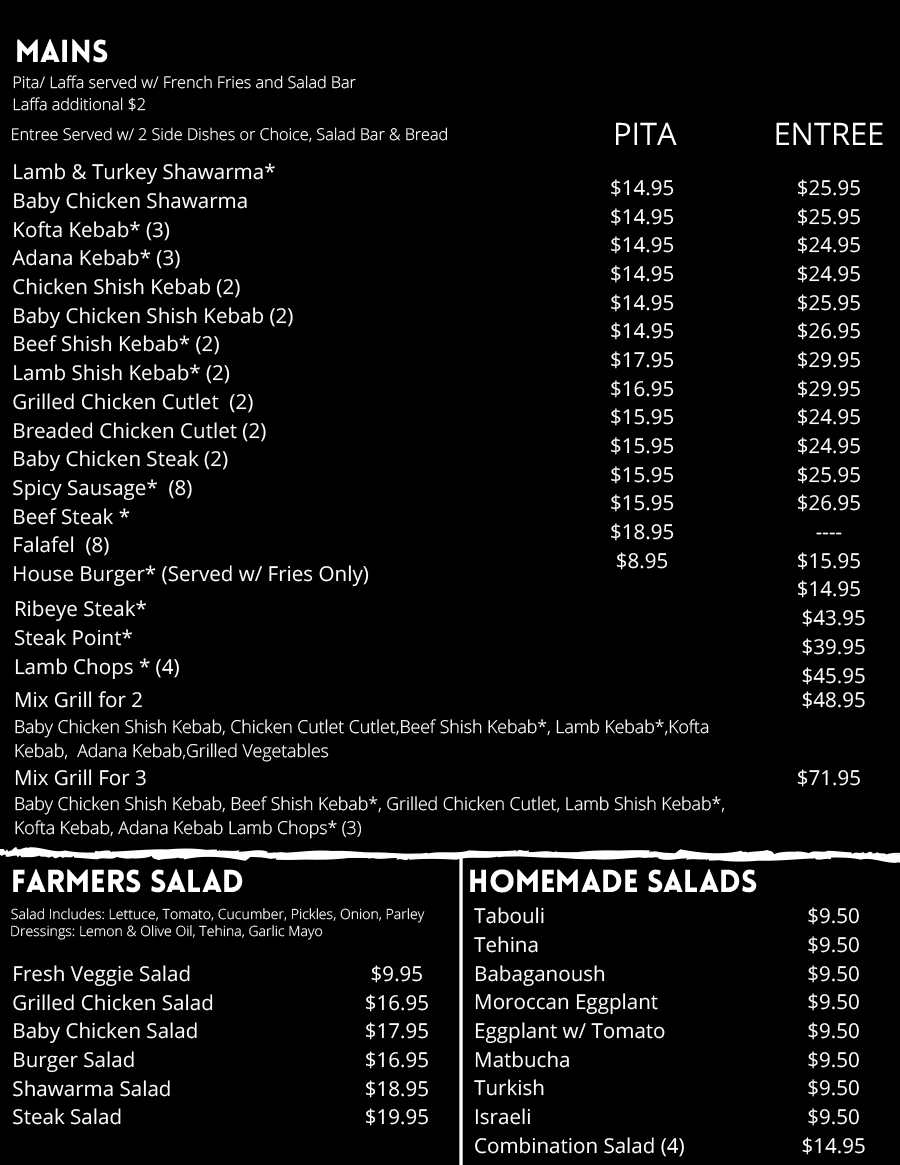 More info at grillpoint.nyc.