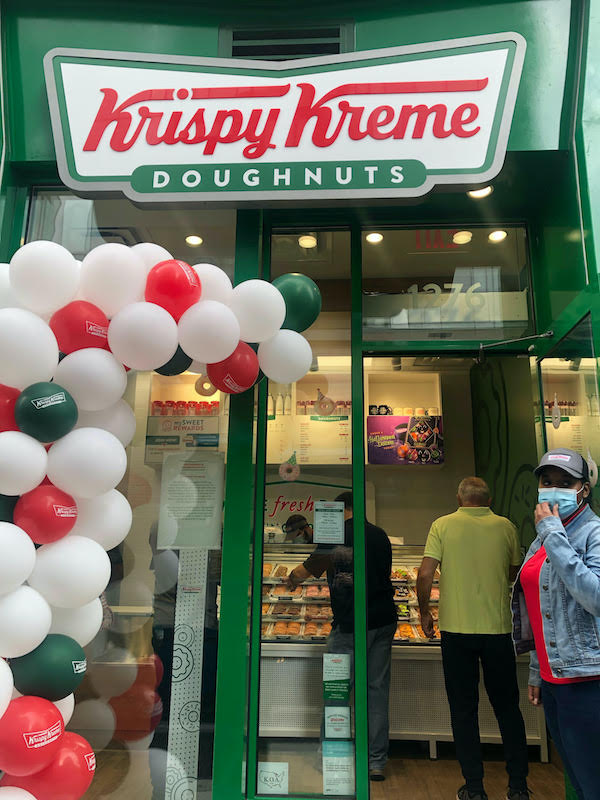 Donut-loving Upper East Siders are salivating at the arrival of the brand new Krispy Kreme, now open at 1276 Lexington Avenue at 86th Street. The new UES location has generated so much excitement in the neighborhood that people had been stopping by the storefront for days ahead of its opening. Well, wait no longer, Upper East Siders, Krispy Kreme is open for business!

According to Christine Kobrynich, Krispy Kreme's Director of Operations for New York, this is the tenth Krispy Kreme to open in New York City, and the third to open this year alone, with another location opening on October 26 in Astoria. Krispy Kreme hires 20-25 local residents for each of its stores, and in the past 18 months has hired 400 New Yorkers to staff its locations, including at its donut factory in the Bronx, which makes donuts for all of the New York shops.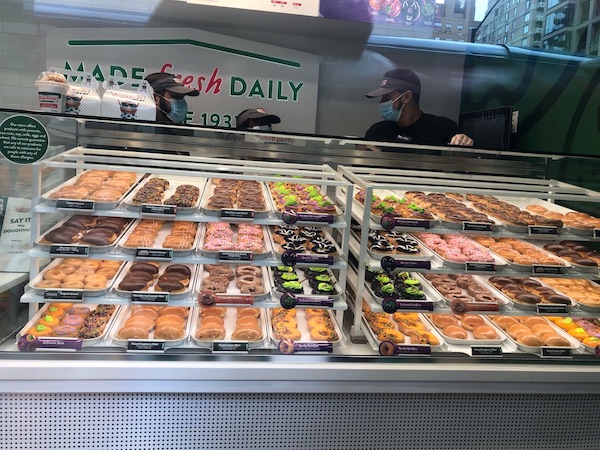 Krispy Kreme is excited to offer fun October promotions such as "Scary Sharey," where if you buy a dozen donuts you'll get an additional dozen for only $1. They're also still offering a free glazed donut if you show proof of vaccination, a promotion they launched earlier this year.
Besides its mouth-watering delicious doughnuts, the shop offers its usual fare of hot and cold beverages and serves walk-in orders, deliveries and in-store pickups.
Krispy Kreme UES is open Sunday through Thursday from 7am to 11pm and Fridays and Saturdays from 7am to midnight. For more information, visit www.krispykreme.com.