Coddiwomple, which serves "internationally inspired sandwiches made with local ingredients created in the heritage of [French-born American chef] Jacques Pépin," has opened its doors at 1654 Third Avenue, between 92nd and 93rd Streets.

A big crowd gathered for the opening this weekend as they were giving out free sandwiches.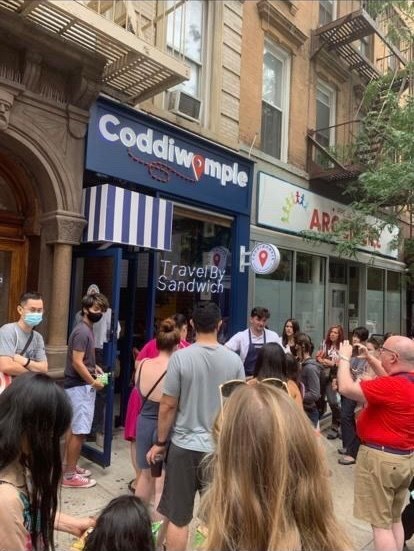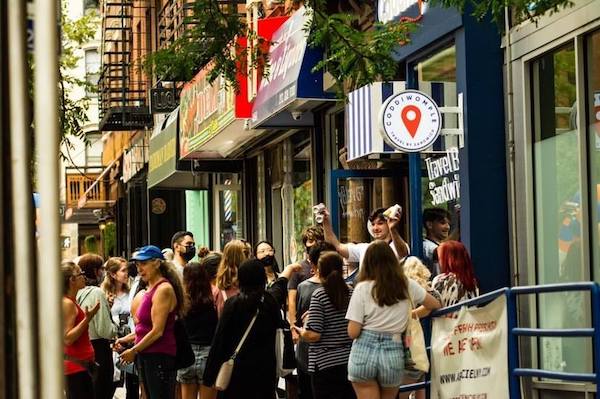 Coddiwomple's range of sandwiches include The Greek Goddess, The English Toasty, The Roman Holiday and El Cubano. The USA is represented as well, with a New York Reuben, Austin Pulled Pork and Plymouth Rock ("Turkey Breast, Cranberry Jam, Red Cabbage Slaw, Pickled Red Onions, and Swiss Cheese Pressed on a Baguette.")
Also on the menu, and inspired by different cuisines, are salads and rice bowls, soups and chilis, and sides including chicken salad, Latin style rice, and red cabbage and cranberry slaw.
This is the sandwich shop's first NYC location; they're also planning to open store in Hell's Kitchen and in Stuy Town.
Learn more at coddiwomple.delivery or @getcoddiwomple on Instagram.