Padoca Bakery recently had some initial runs at its new location at 1663 First Avenue, between 86th and 87th streets. Currently in soft-opening mode, the new spot has been getting absolutely swarmed by hungry locals – to the point that its baked goods are getting fully spoken for within a couple hours! In fact, the shop had closed by the time we arrived on Saturday.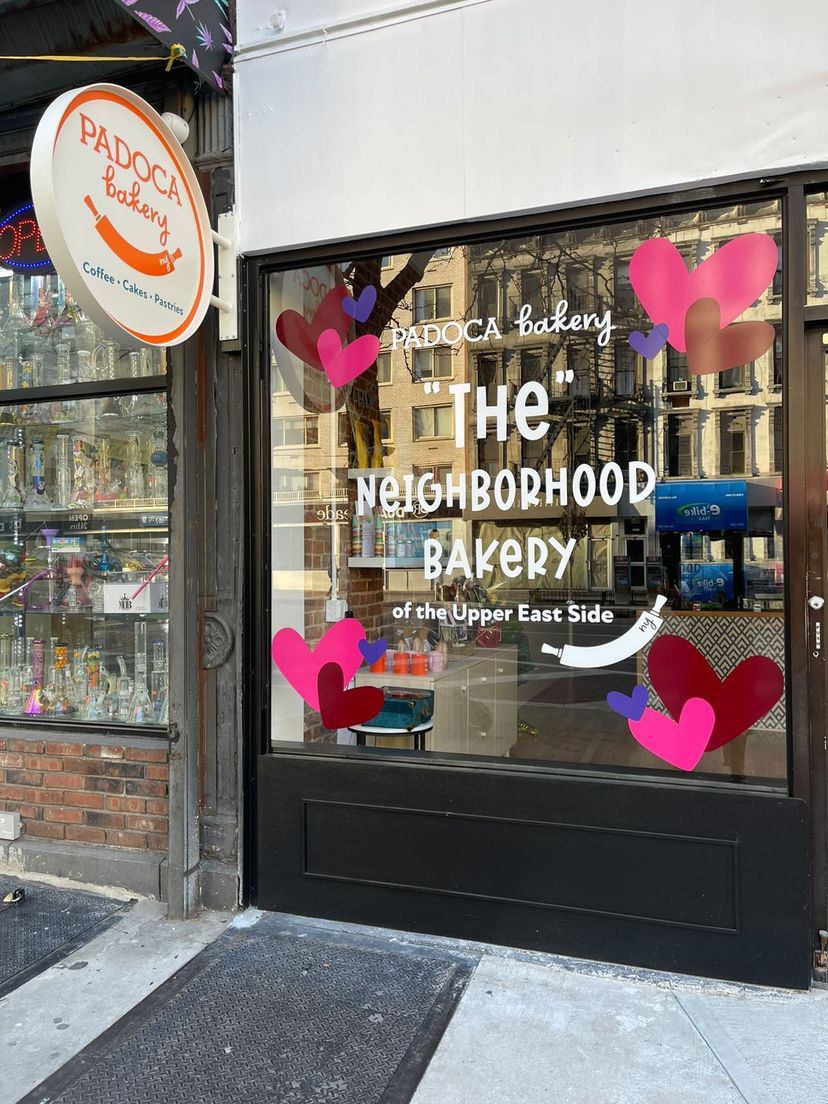 They'll be back open for a continued soft-opening from Tuesday to Saturday, 8am-2pm, but in the meantime, patrons are welcome to stop by their other UES location at 210 East 67th Street.
Regular business hours are still being worked out for the 1st Ave shop.
Some popular beverages include Padoca's Honey Oat Latte, Cookie Butter Latte, and Grandma's Milk. The basis of Padoca's breakfast sandwiches is its signature PDQ – Pao de Queijo, also known as Brazilian Cheese Bread. PDQs are also available in bulk ranging from $12-46 as listed on their website. Padoca also offers a variety of pies, cakes, cookies, and … 
"Padoca, a slang term in Brazil, means neighborhood bakery, a place where everyone knows your name. We're excited to bring our neighborhood bakery to your front door, always with the same quality and heart. Things we love: cheese Bread, celebrations, and getting to know our community!" Padoca shares on its website, where it's also self-described as "The Neighborhood Bakery of the Upper East Side" (a description which is also inscribed in its window). Learn more at padocabakery.com.