Petaluma, an Italian eatery which has called the Upper East Side home for nearly 40 years, abruptly closed late last month.

"We got there, and the restaurant was closed! No one called us," wrote one OpenTable reviewer on April 28.
Advertisement
Currently, the restaurant's entrance door is covered in X's of tape and a handwritten napkin stating that they're temporarily closed.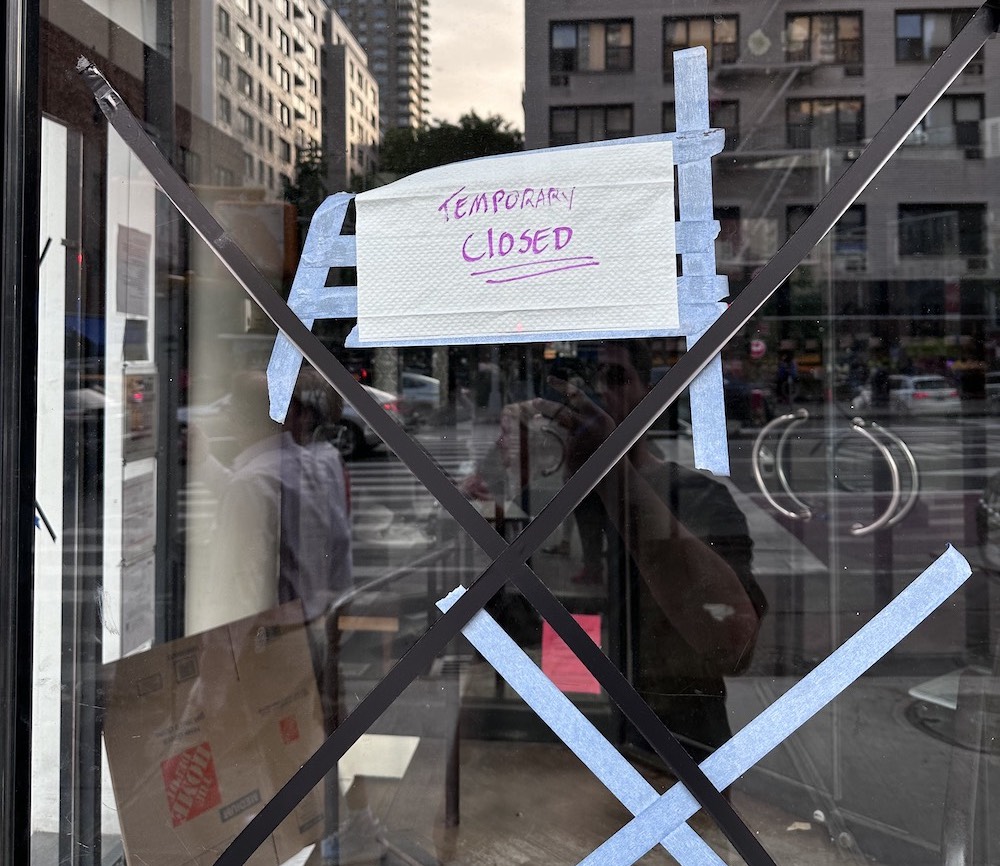 While Petaluma did release a statement via Facebook on May 4, there hasn't been an explanation for the temporary closure – nor an estimated reopening date.
"Unfortunately, due to extenuating circumstances, Petaluma Restaurant has been forced to close until further notice. Thank you, Upper East Side neighbors and all the other patrons that have made us your restaurant of choice for over 35 years," the restaurant shared on the social media platform.
An employee of Daona Market Place, located directly across the street, said "They were not making enough sales and they were offering us some of their supplies such as cups and utensils weeks before they closed as the owner was preparing to shut down." When we asked the employee if she thought they might reopen, she said "No, not based on the impression I got from them."
Petaluma's website is also down, with a message from the site's host that says "Domain Not Claimed."
We've reached out to the restaurant but have not gotten a reply as of writing. We also called the building's landlord but he told us "I cannot get into that." We'll provide an update if and when we learn more.