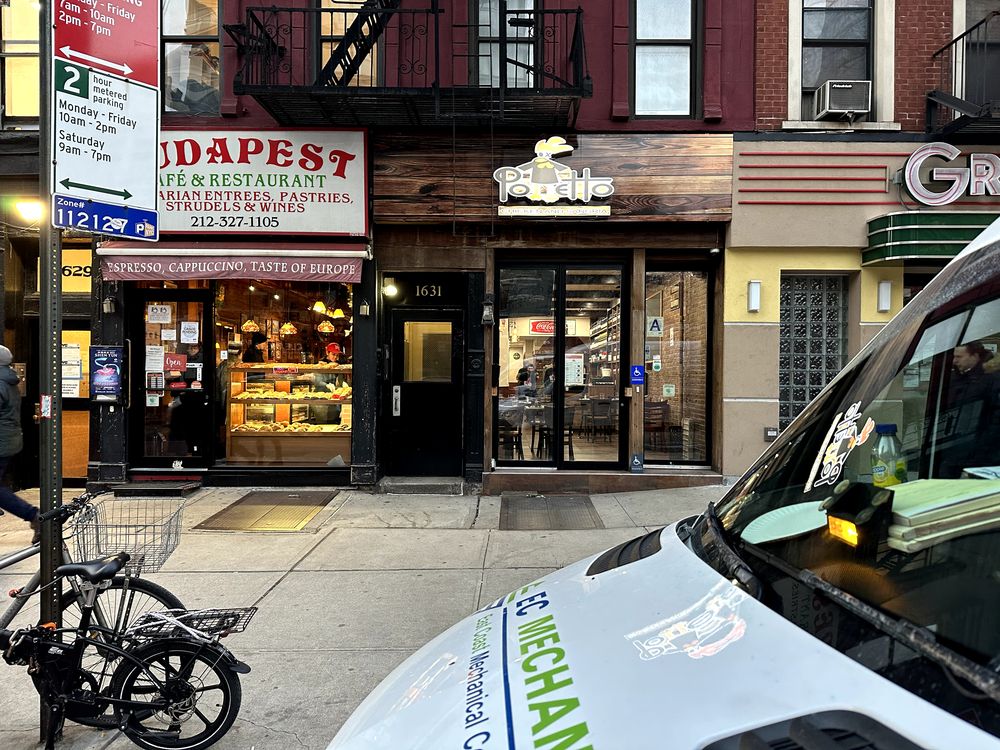 With a name like Polletto Chicken and Sangria, what to try first is a pretty easy decision.

The new restaurant at 1631 Second Avenue (between 84th and 85th streets) officially opened at the beginning of the month. It's run by Fabio Casella, who owns two other restaurants on Second Ave. – San Matteo Pizza Espresso Bar by East 90th Street and San Matteo Pizza e Cucina at 81st Street.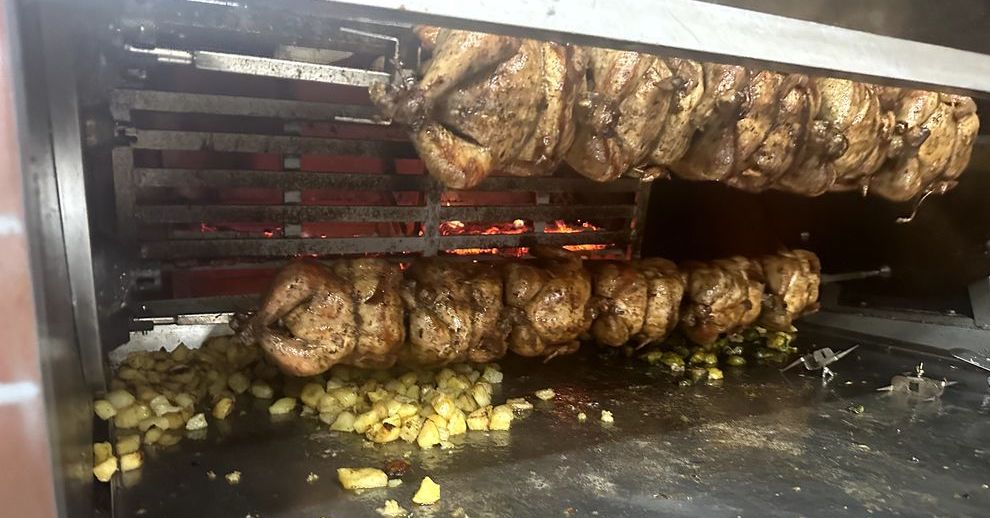 Polletto Chicken's location was previously home to PQR Pizza Romana, which was also run by Casella. He used a cold fermentation process to create a delightful crust: Roman style with a flaky bite-through and an airy crunch. PQR closed back in June after a four-year run despite Casella's pizza getting quality reviews as a top slice from publications including the New York Times, Grub Street and the New York Post.
Advertisement



Polletto's menu is straightforward: half and whole wood-fired rotisserie chickens, sides, drinks and desserts. I ordered a red sangria as a no-brainer, along with a half chicken and a side of cream spinach.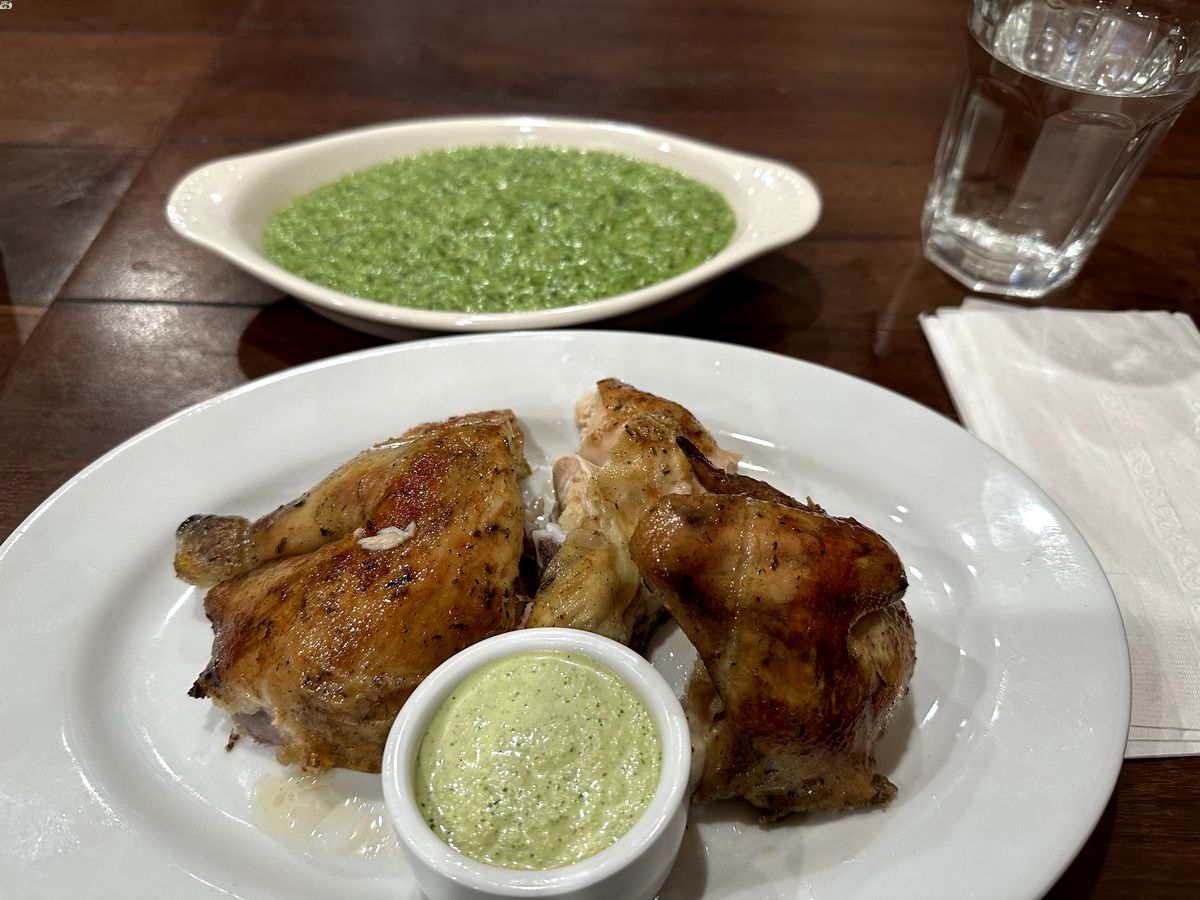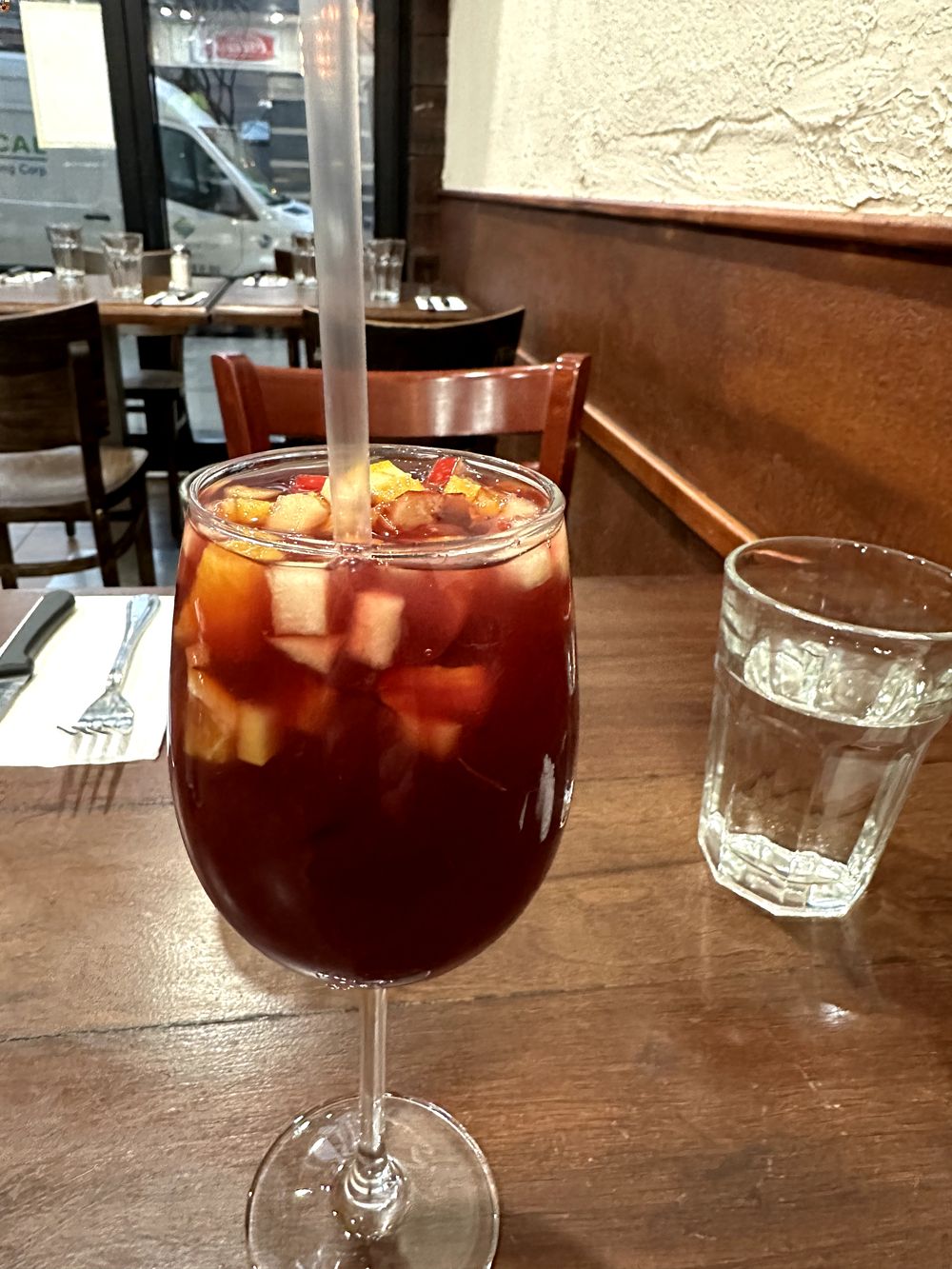 Other sides include truffle fries, creamed corn, mac and cheese, Brussels sprouts, roasted or mashed potatoes and more. You can also get a "fried hot dog and fries" side, and desserts include panna cotta, torta della nonna and tiramisu.
Read About More UES Openings Here
Bottom line up front: this chicken is a winner. Juicy, flavorful, ridiculously easy off the bone; I was using my fingers. There was zero chance for leftovers here, with the creamed spinach side making the whole meal nice and filling with no room for dessert. The fruit from the sangria was kind of my "cheat" for dessert, which I  enjoyed over the course of the meal. Next time, the fried hot dog might be worth including just out of sheer curiosity, knowing how well Casella can do pizza and chicken.
Polletto is open Monday through Thursday from 4 – 10 p.m. and Friday through Sunday from 12 – 10 p.m. If it looks busy through the window, keep in mind there's seating in the back. The space can accommodate about thirty people.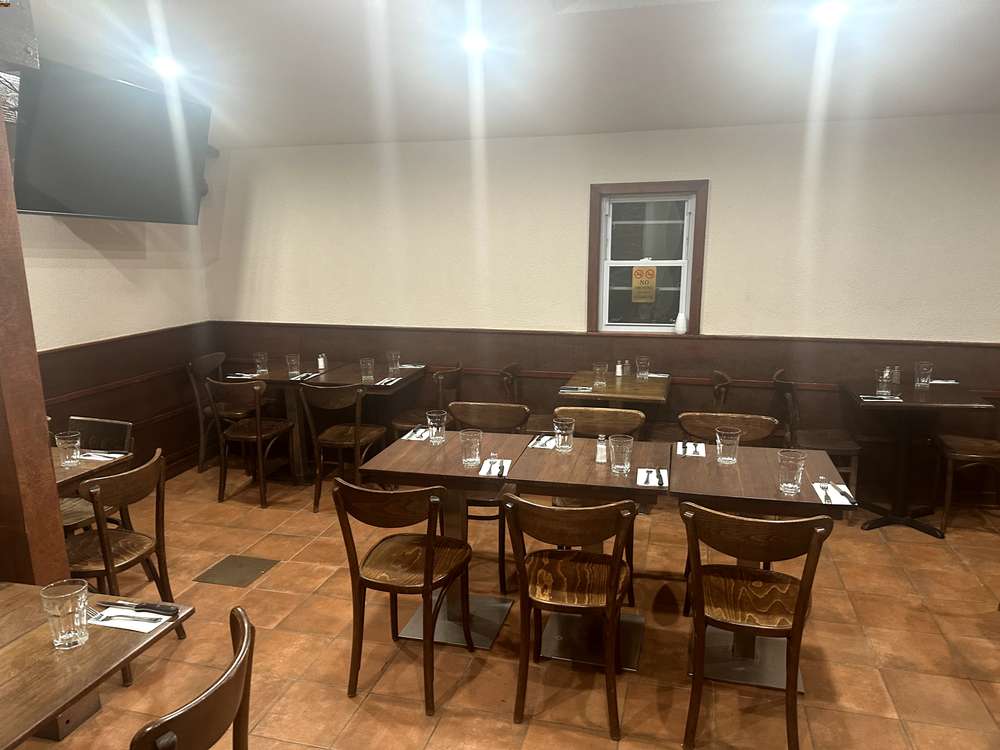 To view the full menu, visit pollettochickensangria.com.