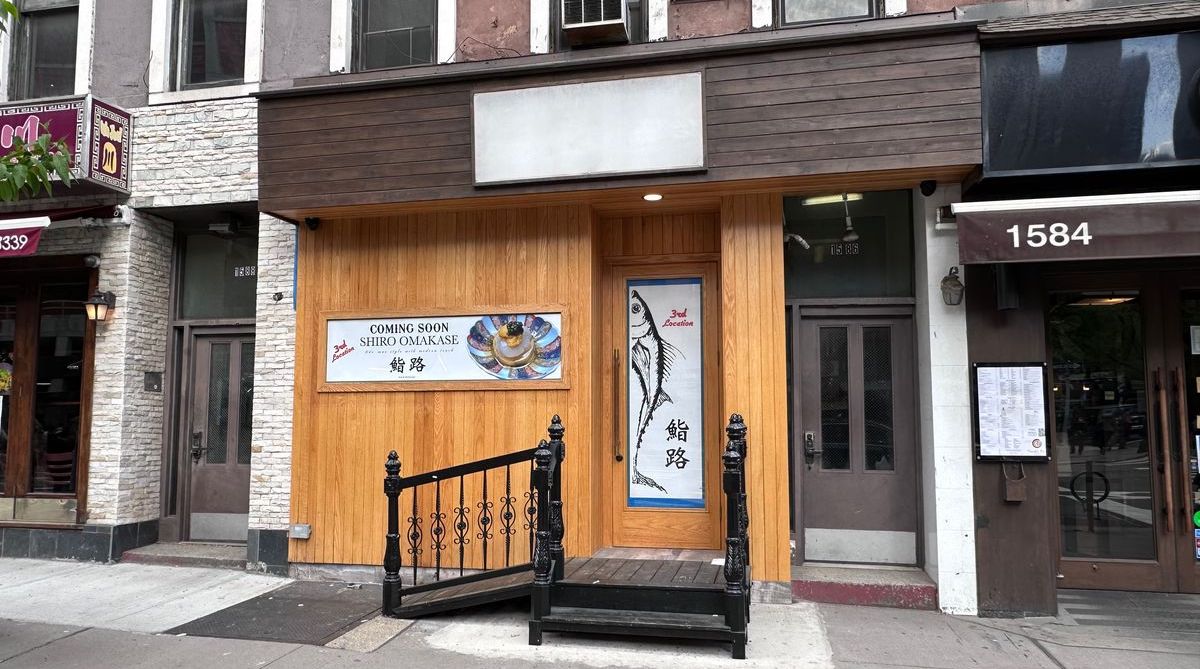 Shiro Omakase will soon be opening its third location at 1586 Second Avenue between 82nd and 83rd streets, a space which was previously home to Bangkok Cuisine.
Advertisement
Shiro currently has locations on the Upper West Side and in Midtown East – both of which are second-floor spaces above Tenzan, a long-running Japanese restaurant from the same owners.
This appears to be Shiro Omakase's first ground-level space.
"At Shiro, our customers have access to an exclusive Sushi counter that offers the luxury of interacting with our master chefs as he prepares fresh sushi and other selected meals," reads the restaurant's website.
Shiro offers both table service ($105) and counter seating ($155) for those who want to watch the chefs in action. The menus are consistent, both offering appetizers like Kumamoto oyster, sushi rice with uni, baby yellowtail, salmon and sea urchin; multiple variations of seasonal sushi; a hand roll; miso soup; and desserts like brown sugar ice cream topped with berries and gold flakes on a mochi waffle. However, counter service customers will get almost double the volume of apps and sushi selections (and sitting at the counter comes with A5 Wagyu Beef).
Both UWS and Midtown outposts have 4.8 star-scores on Google, with respective Yelp scores of 4.7 and 4.5. Many of the positive reviews focus on the attentiveness of and communication from the chefs.
While an exact opening date is currently unconfirmed, a restaurant staffer tells us they hope to be up and running this month.