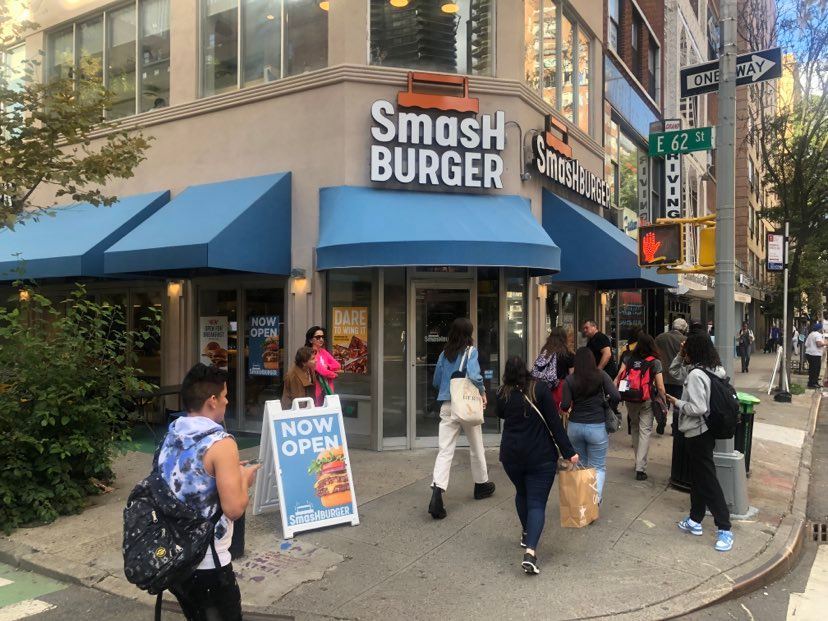 Wednesday, September 28 marked the grand opening of Smashburger at 804 Lexington Avenue on the corner of East 62nd Street. The "fast casual" burger spot got its start in Denver in 2007, touting a technique through which they "smash" burgers using a custom-designed metal press on a flattop grill. Within a few years and with the help of some fanfare, Smashburger expanded quickly, opening 227 locations across 35 states by 2018, when it was acquired by Philippines-based restaurants behemoth Jollibee Foods Corporation.

Advertisement



A prudent move when it comes to restaurant chains these days is to check to see if there's an app. Smashburger Rewards on Apple and Android are known to offer great deals like BOGO (buy one get one) burgers or, as we experienced, $5 off with a $15 minimum spend. My compliments to the cashier: When I finished my order at the grand opening and didn't have my phone handy, instead of waiting for me to pull it out of my pocket, she told me "That's okay, you can give me your email." Boom, $5 off. This team knows what they're doing right out of the gate, keeping the line moving. You can also order ahead of time through the app or online.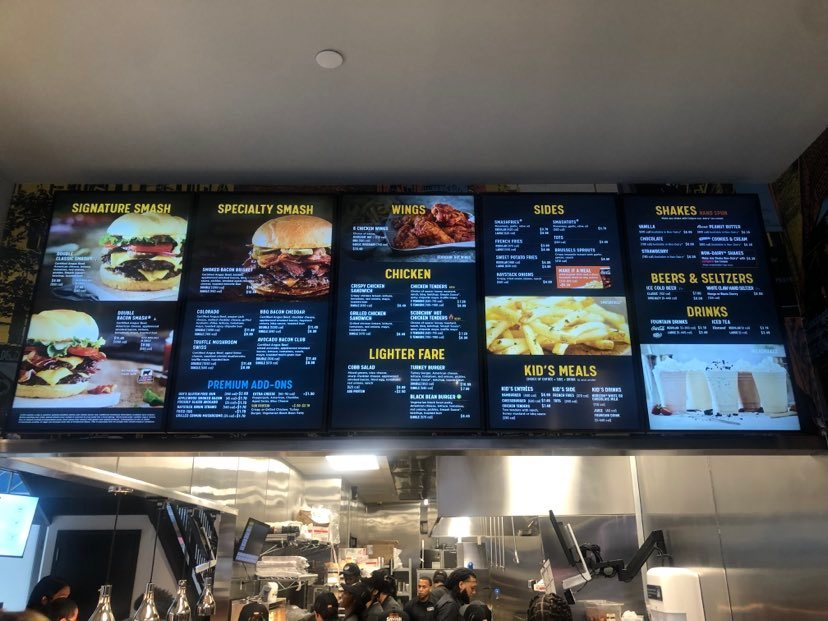 For this visit, we decided to stick to the cornerstones, ordering a Bacon Smashburger which comes with Angus beef, American cheese and applewood smoked bacon, along with all the fixings of lettuce, tomato and mayo on a butter toasted artisan bun ($8.99). For a side, we got a regular order of sweet potato fries ($4.09), but they also have tater tots, Brussels sprouts, crispy haystack onions and Smash Fries, which come tossed in rosemary, garlic and olive oil. An Oreo shake ($6.39) made with Häagen-Dazs ice cream felt like a nice addition to celebrate this festive grand opening affair. All in all, our bill came out to $13.48, counting out the $5 off coupon mentioned earlier.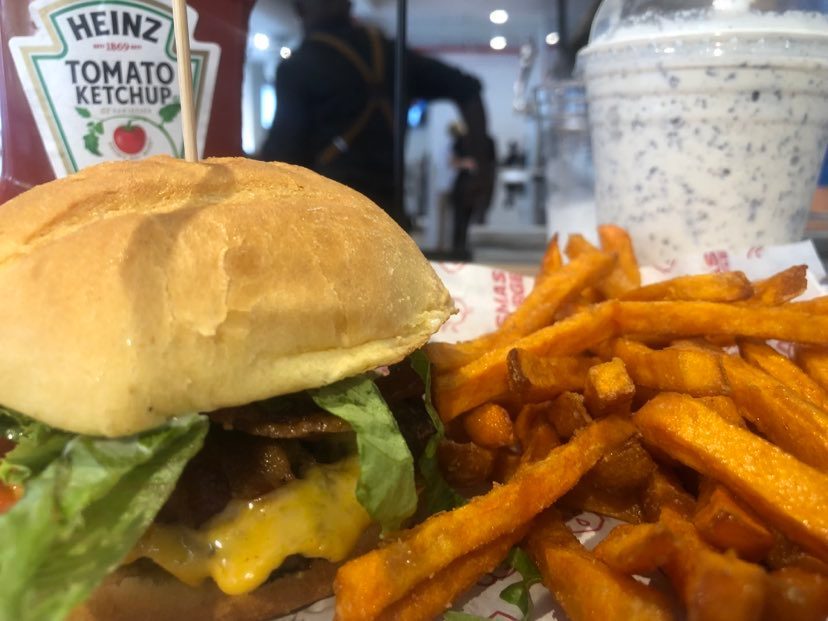 After being handed a flag with our order number on it, we went upstairs to find a seat. Cue the surprise and delight because the upper level features a fully stocked bar offering cocktails like the Smoke & Spice Margarita; Cucumber Gimlet; and their Blackberry Smash with Jim Beam bourbon, blackberry puree, lemon sour, mint leaves and angostura bitters. We pulled up a corner seat, where a bartender told us this is currently the only Smashburger in the country with a fully stocked bar (there's a Smashburger in the Bronx with a bar, but it only serves beer).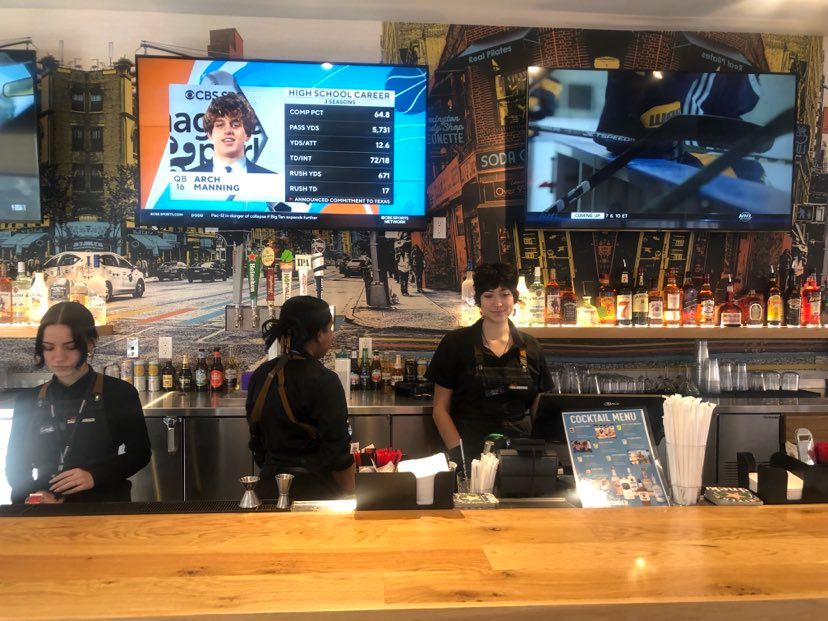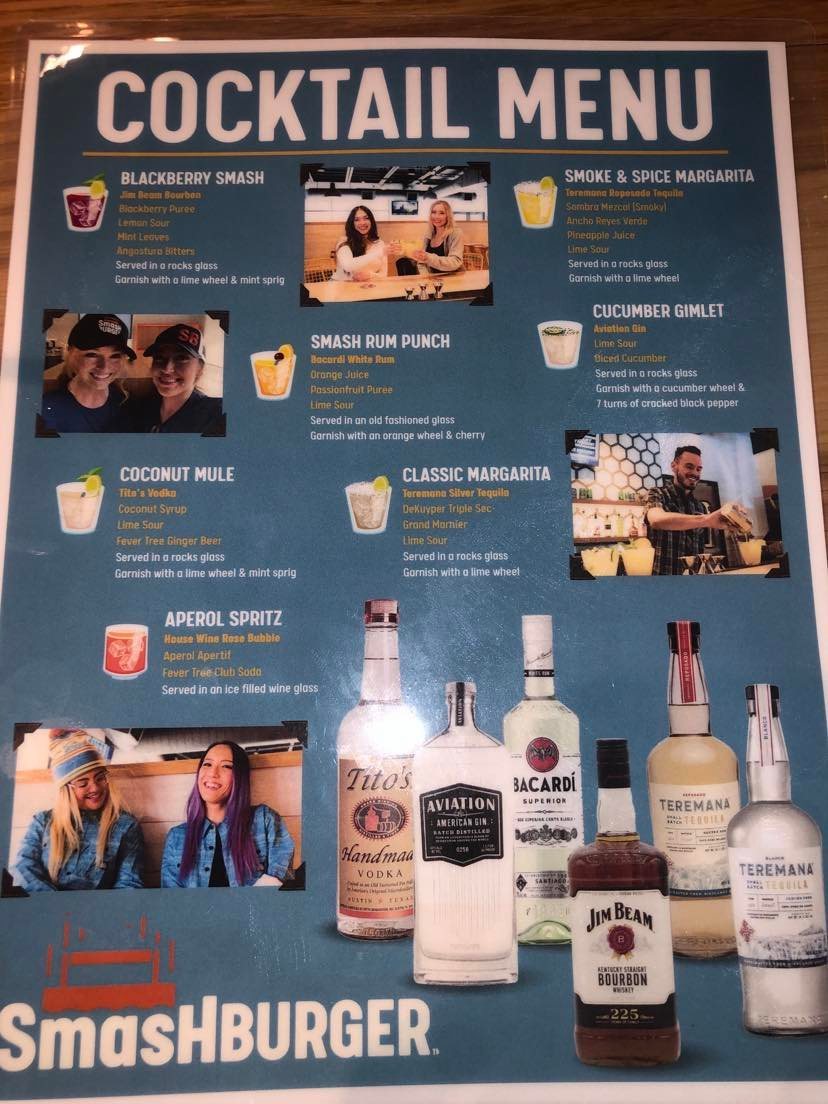 It's been years since we ate at a Smashburger and still, this experience reinforced what we already knew: that Smashburger offers quality eats at a nice price in a lovely décor. The fries were crispy, the burger was tasty (and not messy) and the shake was heavenly. The views upstairs by the front window overlooking Lexington Avenue are divine, and the wait for our order was only a matter of five to seven minutes while it was relatively busy, especially with a to-go counter.
Feel free to put Smashburger on your list of reliable options next time you and your friends or family are looking to crush.
Smashburger is open all week from 10:30 a.m. to 10 p.m.
For the Lexington Avenue Smashburger's full menu, click here.