Two companies who've been on the brink of reimagining convenience have partnered together to launch the first Starbucks Pickup with Amazon Go, now open at 111 E 59th Street between Park & Lexington Avenue.

You may have seen Amazon Go stores pop up throughout the city over the last few years, and of course the coffee behemoth, Starbucks, has locations everywhere. Both companies have focused heavily on creating easy customer experiences through mobile ordering, Prime delivery, 2-hour grocery windows and more. The two companies have now created a hub to represent both brands.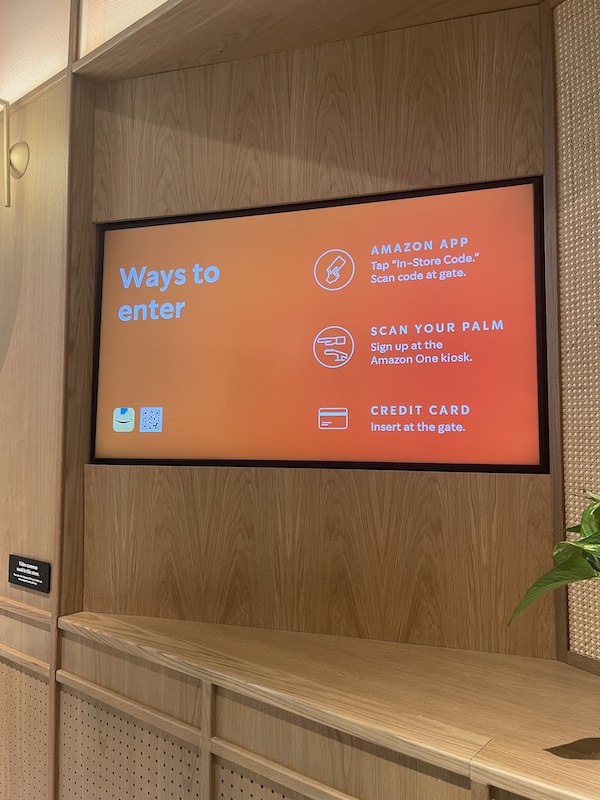 When you walk in, you're given the option to tap the in-store code on the Amazon app, sign up at the Amazon One kiosk or insert a credit card at the gate, with the goal of creating a checkout-free shopping experience.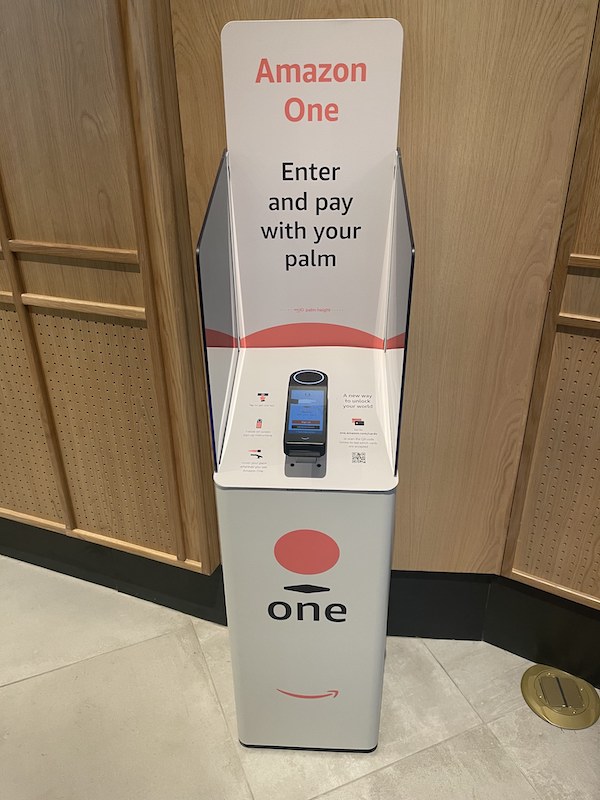 Here's Amazon's description of its "Just Walk Out Technology:"
"We created the world's most advanced shopping technology so you never have to wait in line. Amazon Go was the first store to open with Just Walk Out Technology. Our checkout-free shopping experience is made possible by the same types of technologies used in self-driving cars: computer vision, sensor fusion, and deep learning. Just Walk Out Technology automatically detects when products are taken from or returned to the shelves and keeps track of them in a virtual cart. When you're done shopping, you can just leave the store. Later, we'll send you a receipt (if an Amazon linked account was used to shop) and charge your Amazon account. If you didn't use an Amazon linked account to shop, you can access your receipt here."
The store does offer a lounge area for anyone looking to grab a drink or a snack and enjoy it seated. The lounge has USB ports and power outlets at every seat.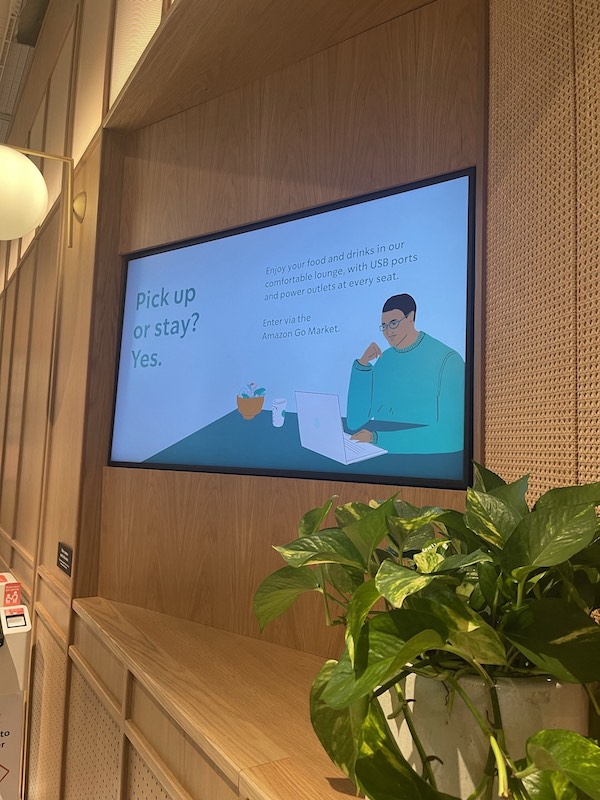 Hours of operation are Monday-Friday 6am-10pm and Saturday-Sunday 6am-9pm. Learn more at starbucks.com/ways-to-order/pickup-with-amazon-go/.