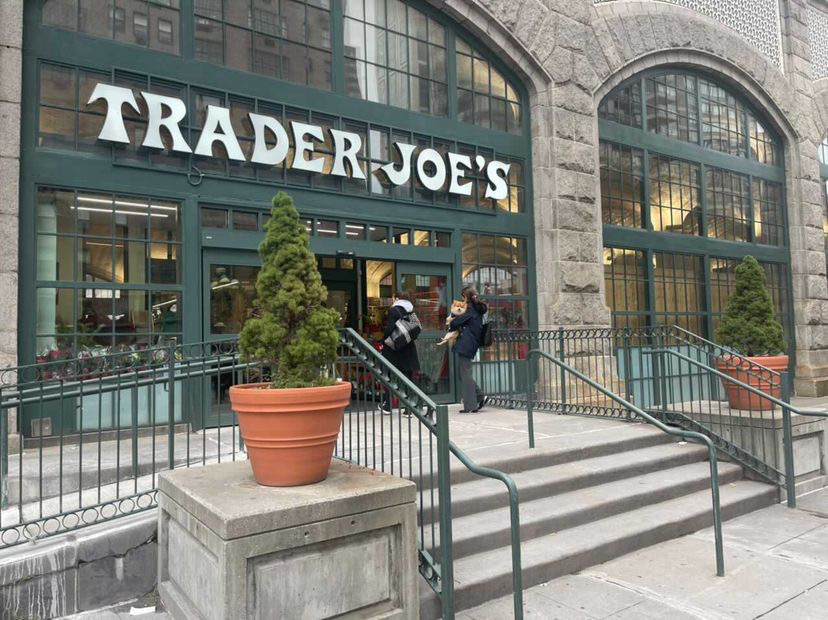 Trader Joe's has officially opened its doors at the Bridgemarket at 405 East 59th Street, just east of First Avenue. The 20,000 square foot space, previously occupied by Food Emporium, features soaring vaulted ceilings and murals of NYC landmarks throughout (including a giant Roosevelt Island Tramway cutout).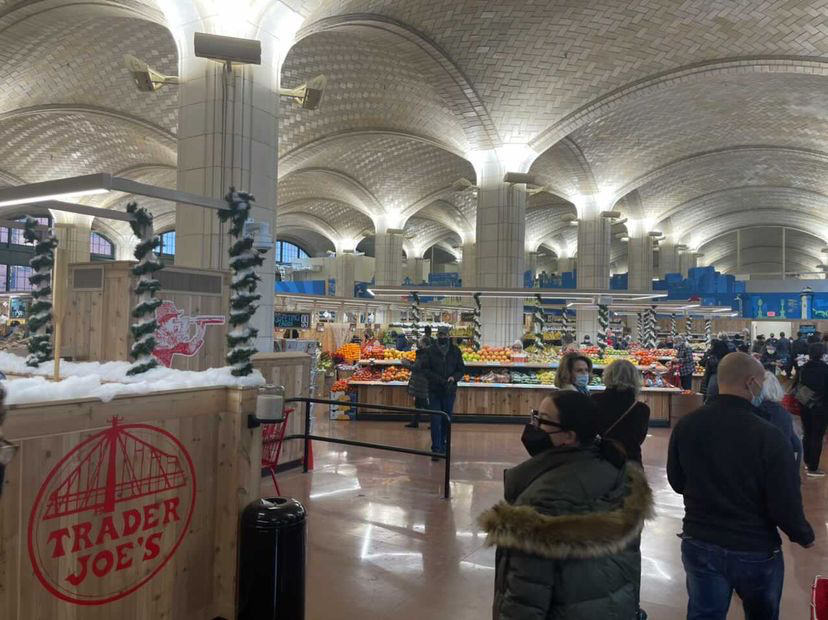 Although many of the in-store offerings are similar to those at other Trader Joe's locations, the new store has an undeniably unique feel. The flowers are a definite standout, with three side-by-side floral displays in addition to smaller selections at each entrance, featuring festive items like wreaths and TJ's famous Grump Tree.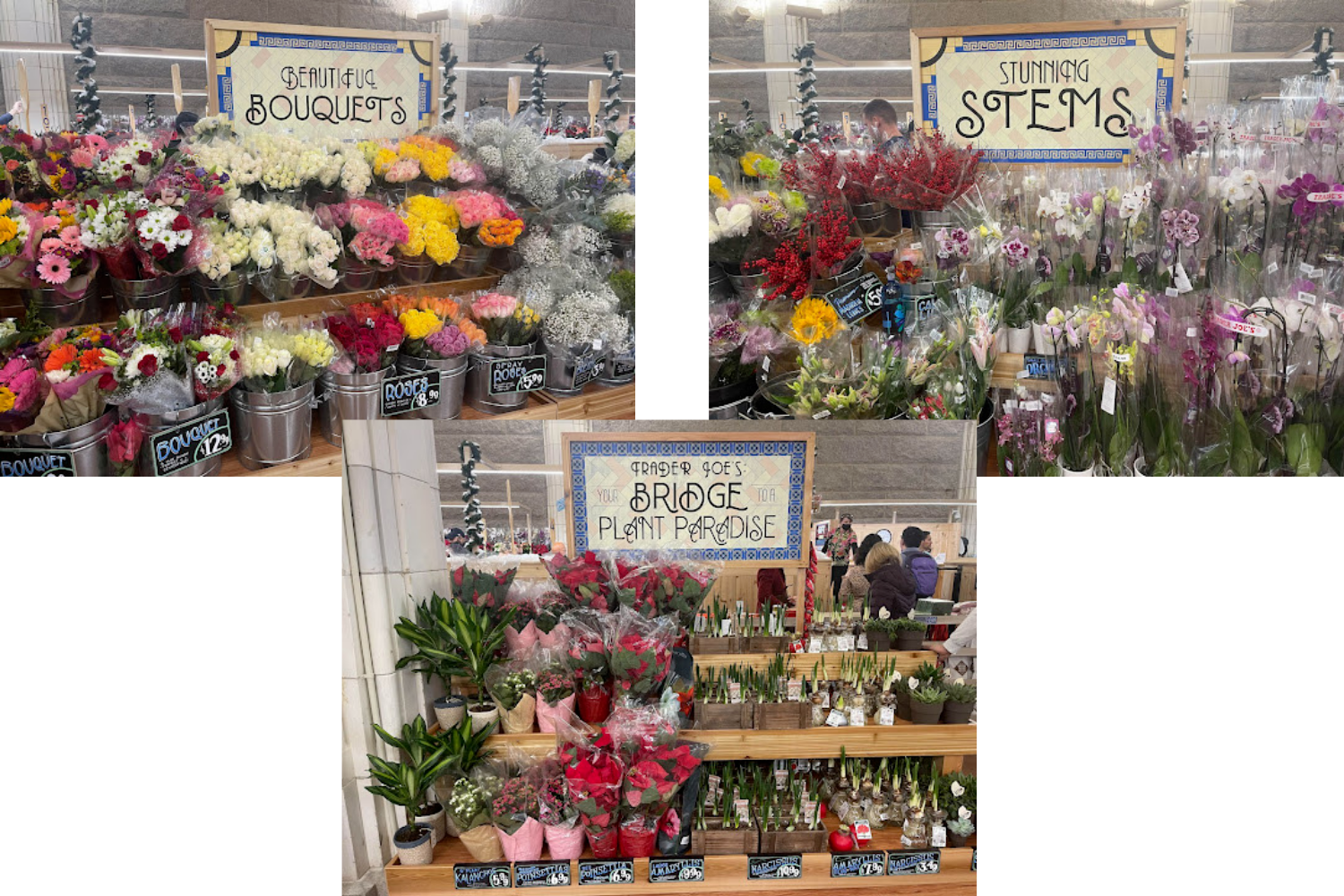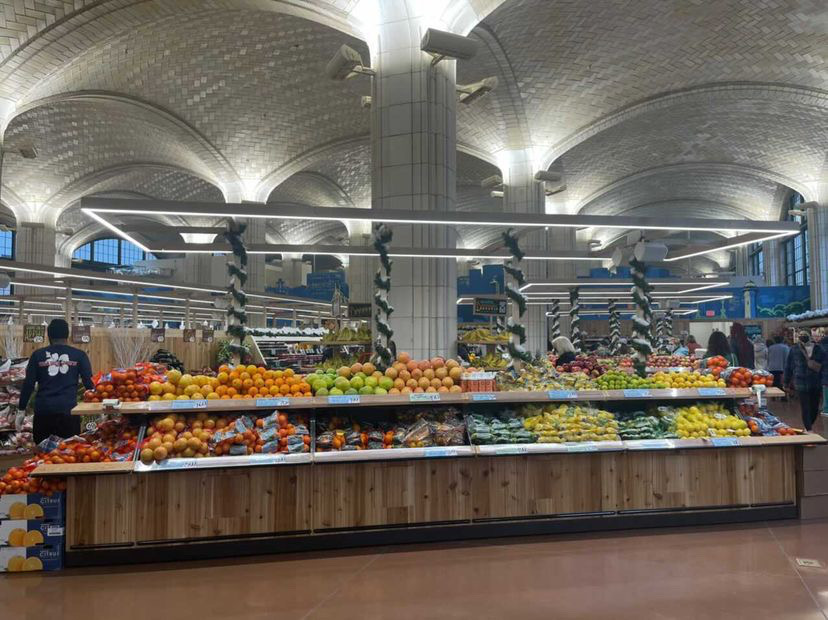 As New Yorkers are in the thick of their holiday celebrations, the Give the Gift of Joe section is an easy, quick stop to pick up your next White Elephant or Secret Santa gift.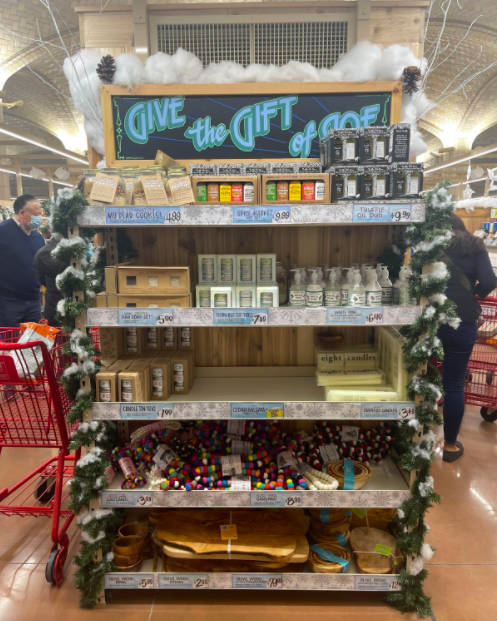 Just an FYI, though: there's no alcohol at this location.
"We see ourselves as your local neighborhood grocery store. Step inside, and you'll find unconventional and organic products in the Trader Joe's label. We're happy to be part of your community, and proud to offer unique products at prices everyone can afford, every day," Trader Joe's shares on its website.
Trader Joe's is a California-based company which has been expanding throughout the East Coast for about 25 years. This is its newest location, and there seems to be a buzz about it throughout the Upper East Side. Some customers have even been stopping to take selfies to express their excitement.
Hours of operation are 8am to 9pm, seven days a week. More store info here.