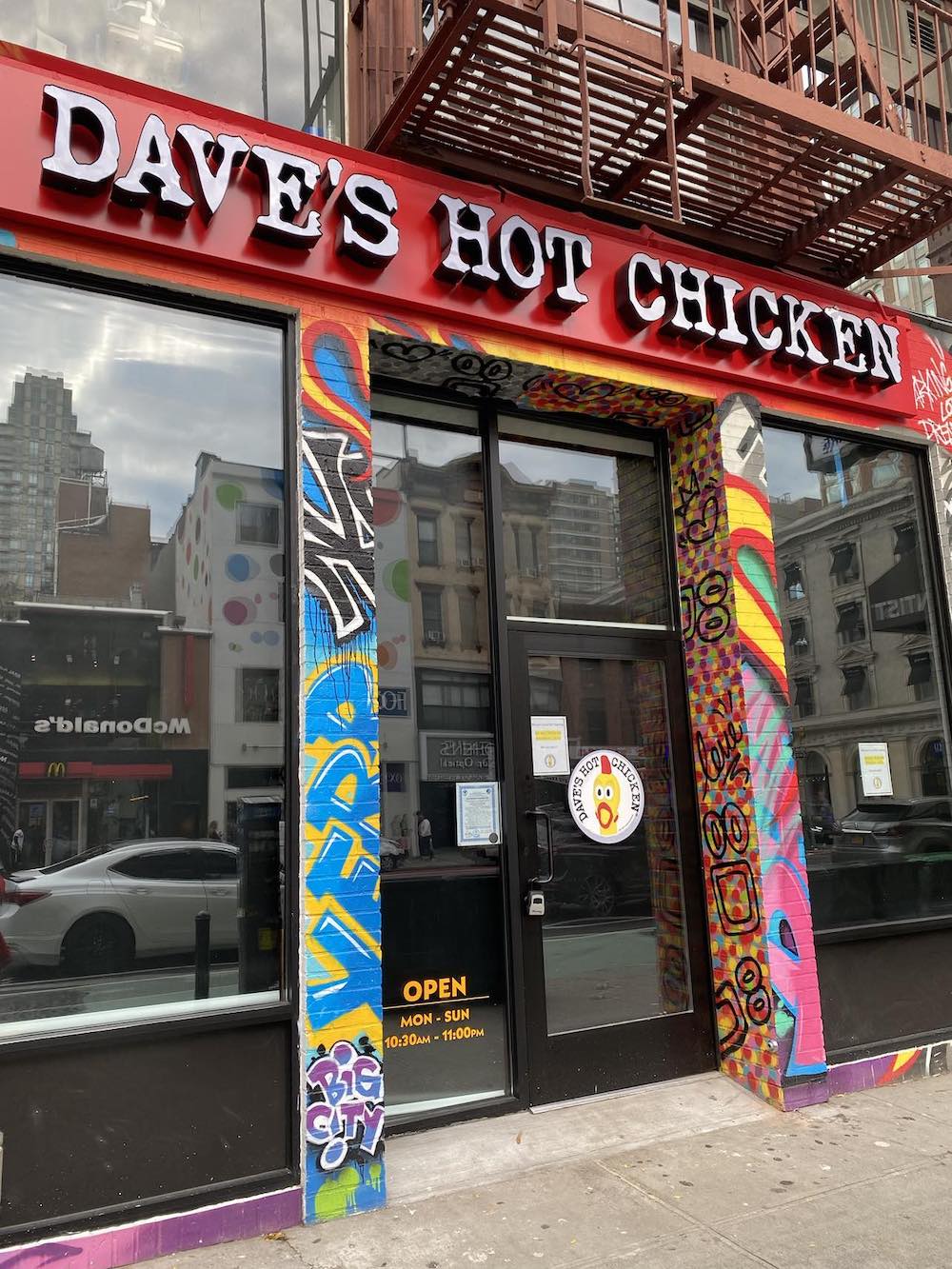 It's been an unusually hot autumn in New York City this year, and it's about to get even hotter. That's because Dave's Hot Chicken is getting ready to officially open at 1508 Third Avenue, between 84th and 85th streets.
Advertisement
Dave's is a national chain that started in Los Angeles, and the Upper East Side location will be the company's second in Manhattan (the other is in Midtown West). There are also three locations in Brooklyn with a fourth opening soon.
The walls at Dave's Hot Chicken are covered with flashy murals and neon lights. One thing you're sure to find at any of the locations is a painting of the company's mascot, a wide-mouthed chicken.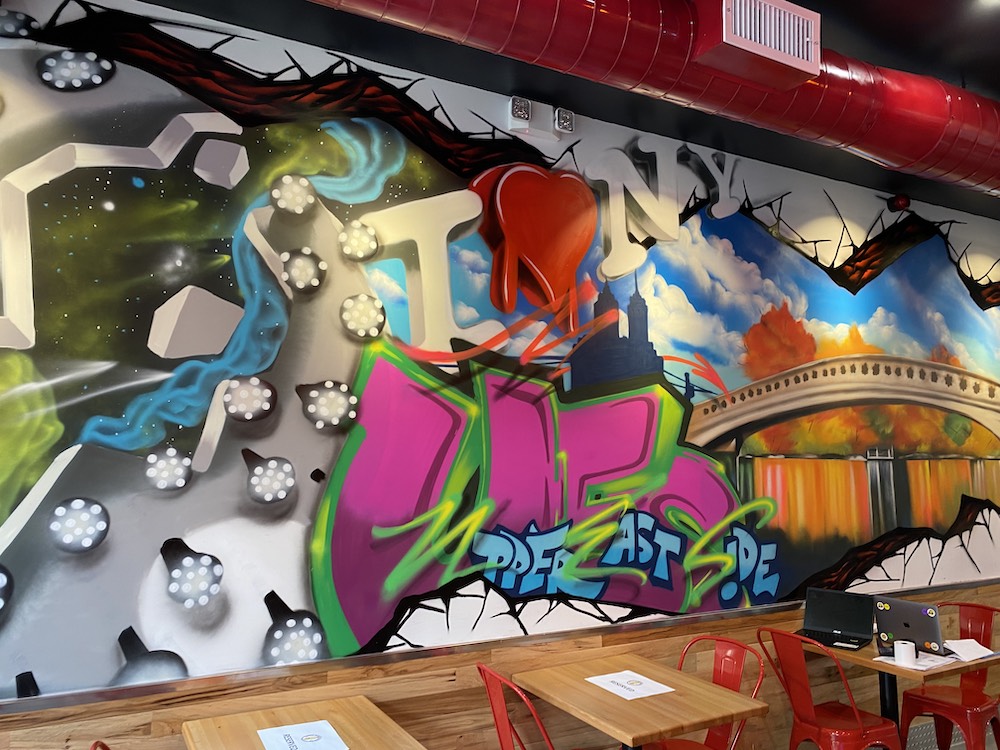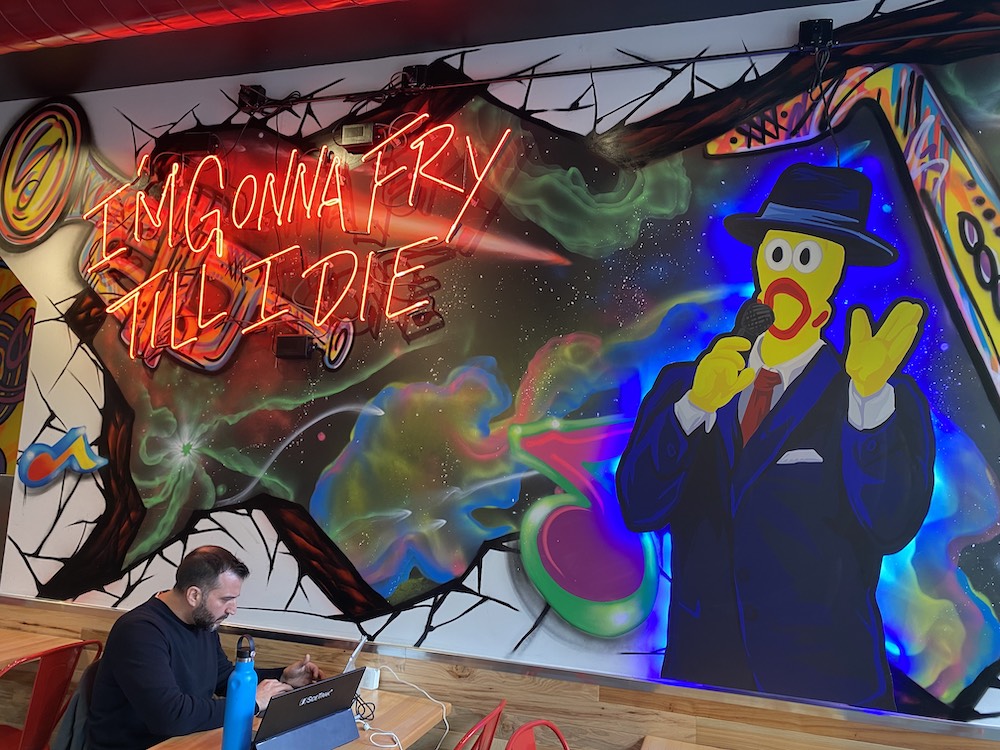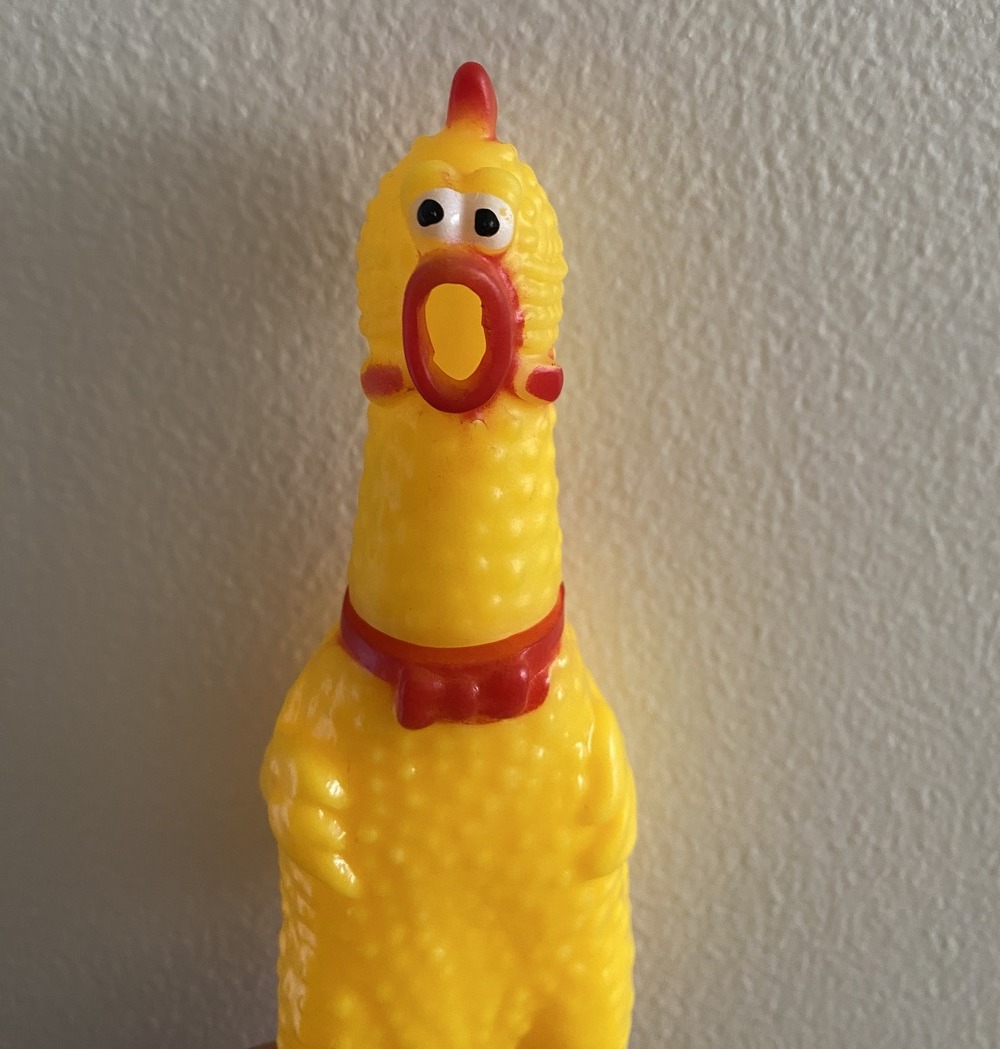 Dave's Hot Chicken just has one entrée item—chicken. You can enjoy it on its own as a tender or in a bun as a slider.
Advertisement
What might make you feel like you have more choice are the seven spice levels which can make your meat taste drastically different (from "no spice" to "REAPER"). If you think you can handle that last one, be prepared to sign a waiver.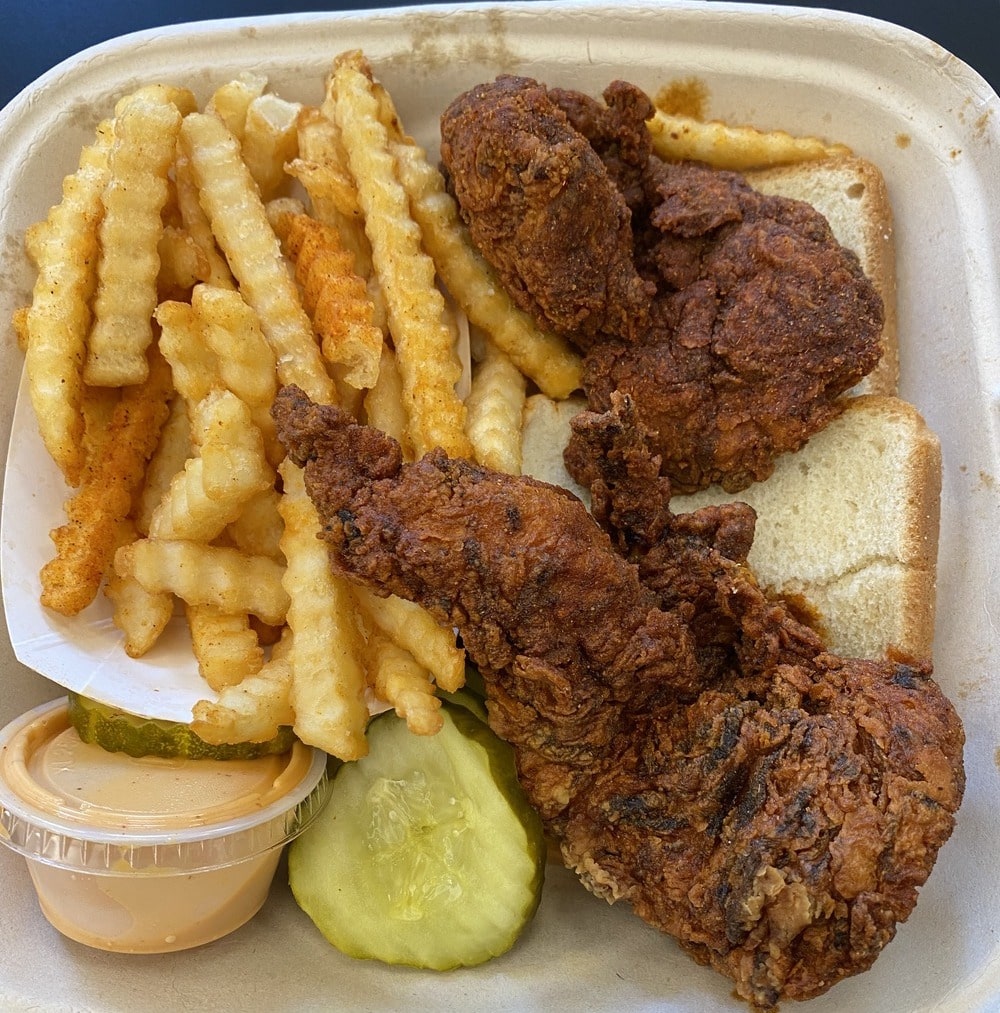 All meals come with fries, pickles and Dave's sauce; additional sides include cheese fries, mac and cheese and kale slaw. Dave's also serves chocolate, strawberry and vanilla milkshakes made with real ice cream. All menu items are halal.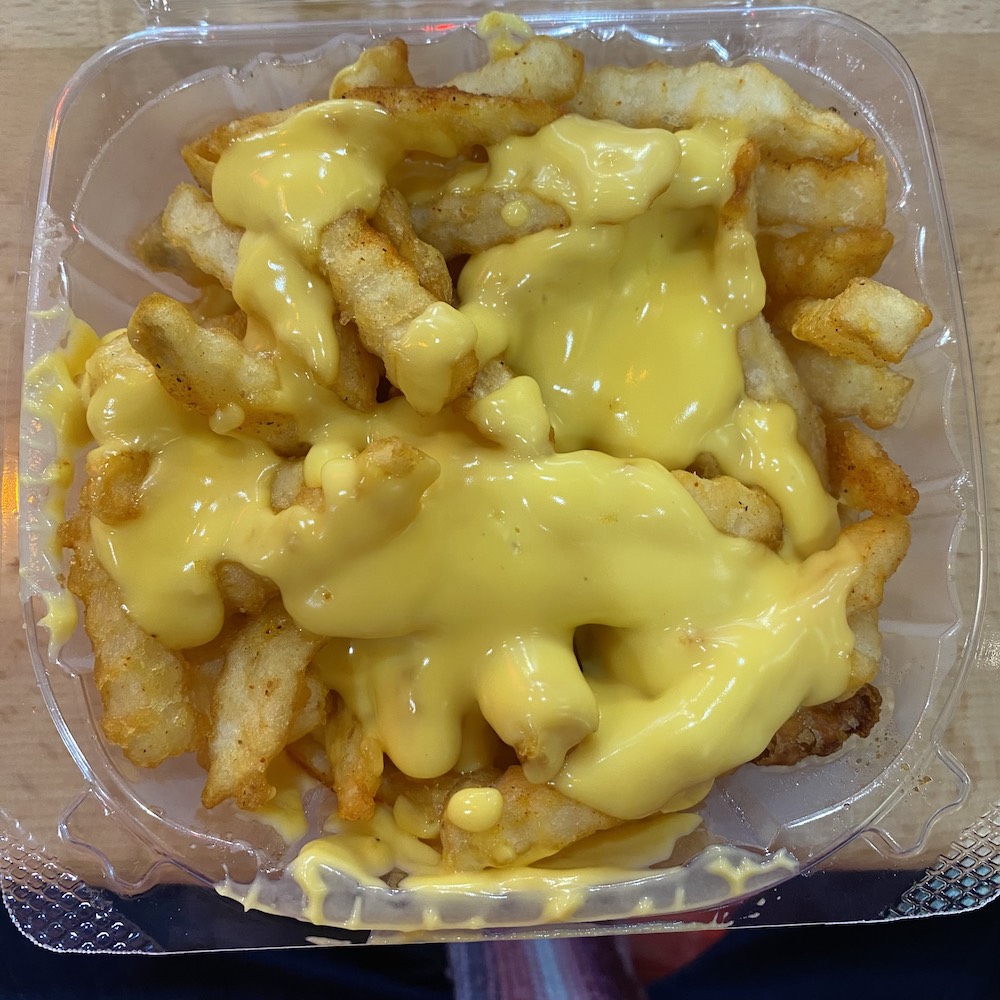 The Upper East Side location replaces East Side Health Food. Suhel, the owner of the two Manhattan locations, shared that he is excited to now be in a neighborhood that "caters to millennials and young families."
If you order from Dave's Hot Chicken on DoorDash, you can get $5 off your first delivery of $15 or more using the promo code JustDashIt. www.daveshotchicken.com