Pizza lovers of the Upper East Side, rejoice! Popular NYC pizza place Village Square Pizza, whose tagline is "get lost in the sauce," is opening a new location at 1200 Lexington Avenue between 81st and 82nd streets.

The Conde Nast favorite currently has outposts in the East and West Village, and according to General Manager Armando Herrera, will be having a soft opening on the Upper East Side on Thursday, November 10.
Armando loves pizza so much that he has a tattoo of a pepperoni square on his neck and he can't wait to bring that love to the Upper East Side. He says it's a family-owned business, and he tries to treat each worker like family while making it a fun place to work with good vibes and good music.
A quick peek at Pizza Square's gallery certainly makes it look fun, with dozens of photos of excited diners gobbling slices and of pizza stalwarts like Paulie Gee and Scott from Scott's Pizza Tours stopping in.
The menu offers a huge selection of slices and pies, with popular options including the white and pepperoni squares.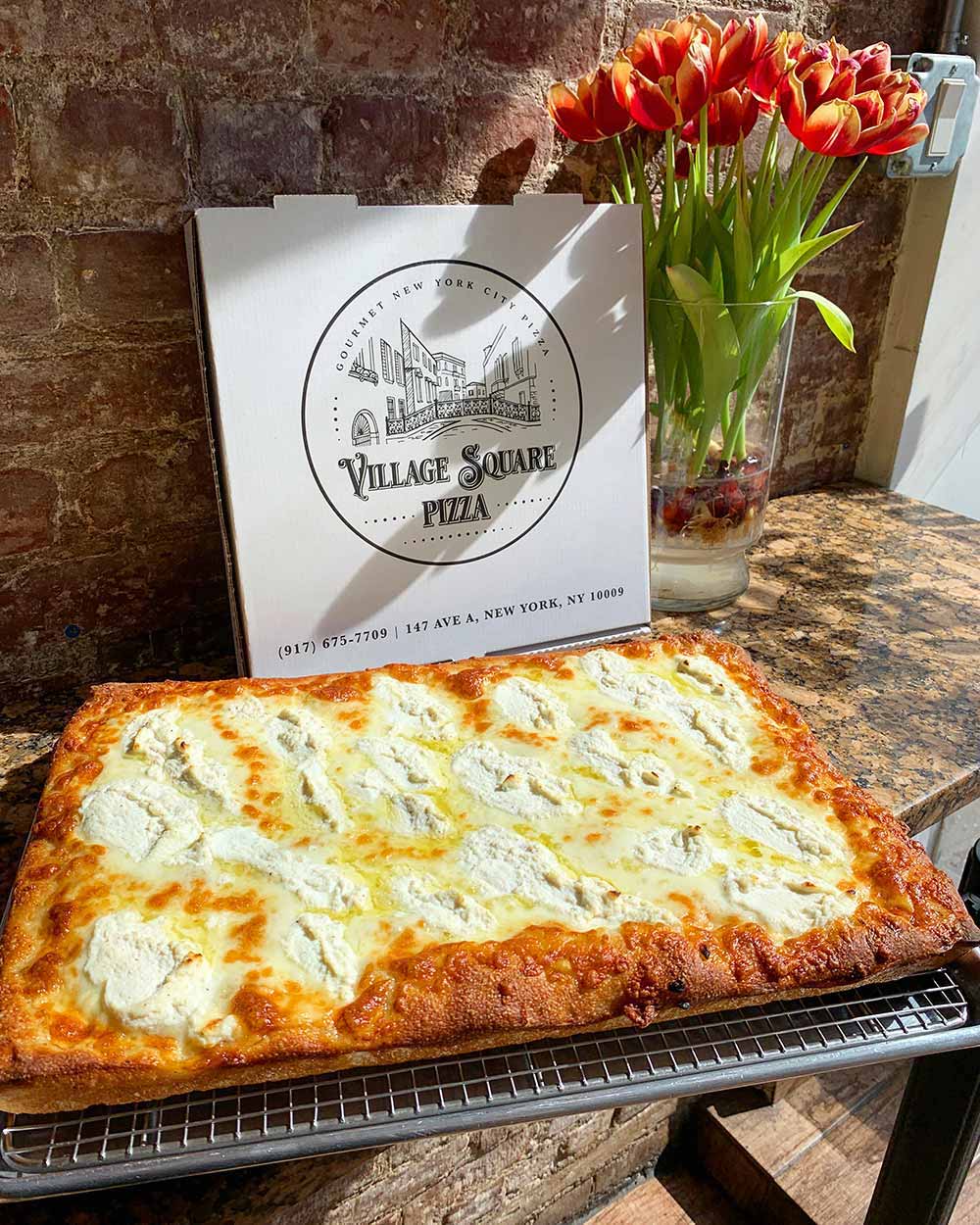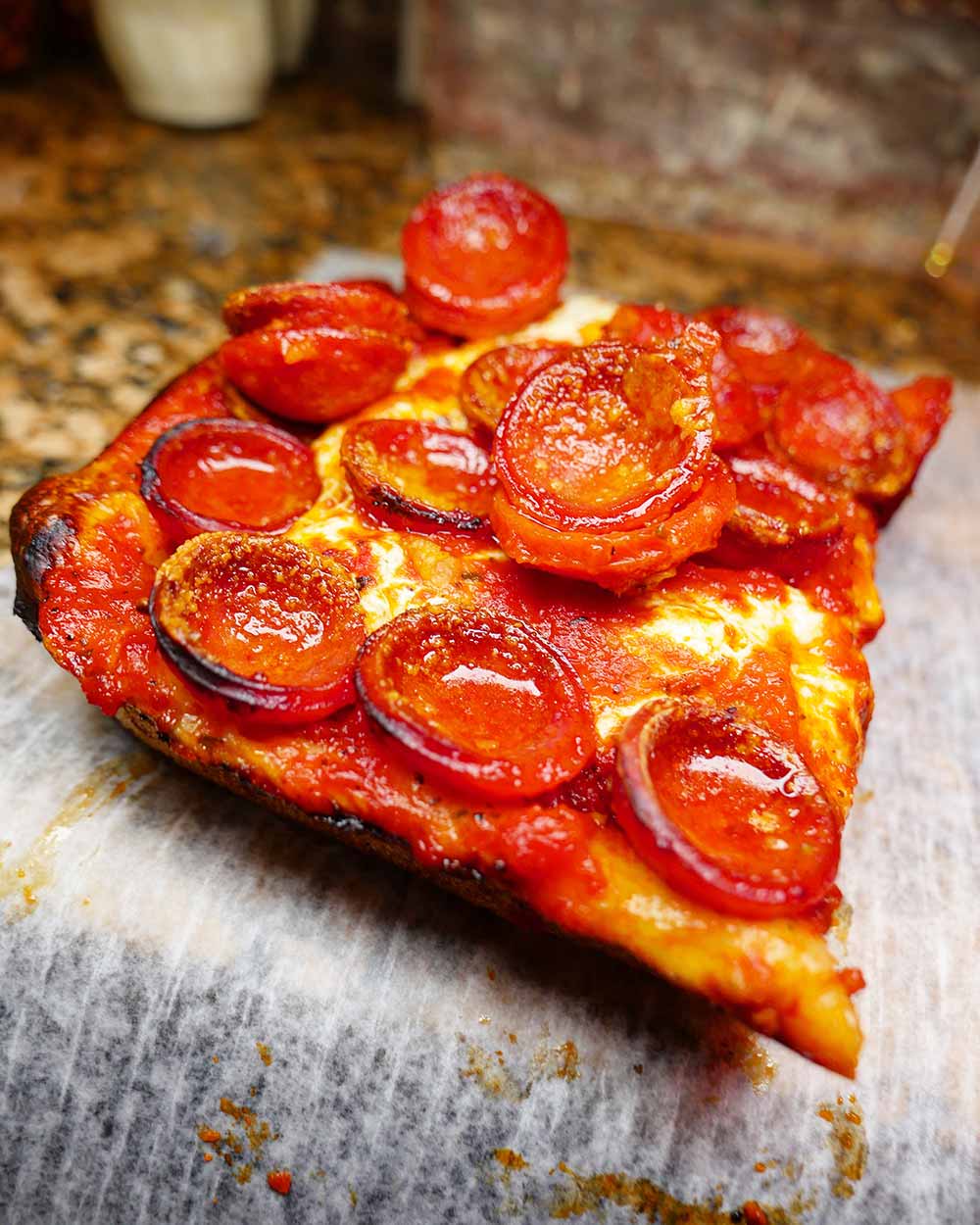 The owners are hoping to have this new location fully operational as soon as possible, and with this being their largest-yet space, are open to trying new things. For instance, they plan on having vegan cheese and pepperoni options at some point, but are having vendor supply issues and don't know when that will be possible. A grand opening may happen, but there's nothing yet planned.
Armando's favorites are the classic square and grandma, and he can't wait to see everyone in person on Thursday.