The man who was recently captured by surveillance cameras writing anti-Semitic graffiti on an Upper East Side synagogue has been arrested – and linked to several other hate crimes.

Lenny De La Rosa, 21, was arrested at 5:46 p.m. on Wednesday for defacing Congregation Kehilath Jeshurun Synagogue at 125 East 85th Street on Saturday, August 12. He's being charged with Criminal Mischief (Hate Crime) and
Making Graffiti.
The NY Daily News reports that the arrest took place at East 120th Street and Fifth Avenue by police officers who recognized him from his photos which were publicized – and that De La Rosa apparently wrote ""Jesus Saintzzz" on a display screen outside the synagogue.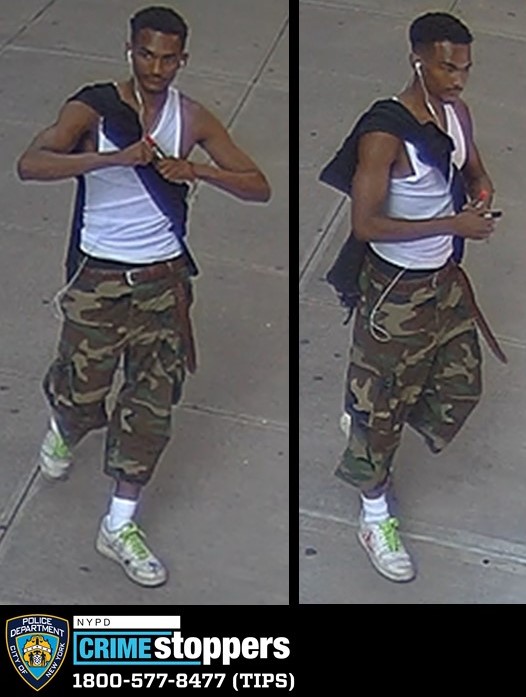 According to NYPD officials, De La Rosa resides in East Harlem's Caparra La Nueva Apartments, which appears to be subsidized, low-rent housing.
Police also told the NY Daily News that De La Rosa has been connected to three other hate crimes which took place on the Upper East Side on Monday, August 14 – two days after his initial crime.
Within about 30 minutes, he reportedly wrote "Dead RIP" at Temple Shaaray Tefila (250 East 79th Street) and on a Hatzolah ambulance on 85th and Lexington Ave. Then he wrote "Dead BP" at Congregation Or Zarua (127 East 82nd Street).