Kimond Cyrus, 39, has been arrested for the murder of 67-year-old deli worker Sueng Choi on the Upper East Side last week – in addition to a string of armed robberies committed since late February. He was apprehended Thursday morning in the Bronx.

Mayor Adams gave a press conference to commend the officers involved in Cyrus' arrest, while also further detailing his recent push for store owners to make it a rule that customers enter their spaces free of masks.
Advertisement
"This was good old fashioned police work. And that police work was made harder with this," the mayor said in reference to a face mask he was holding. "Face masks protected us from COVID but it's really allowing criminals to exploit this. We can have public safety and health; they go together."
"This is what we were trying to find," the Mayor said while holding up surveillance photos of the suspect wearing a mask. "This is what we're seeing again and again in our robbery patterns. If he didn't have [the mask on], then that Crimestoppers tip would have allowed us to be here days earlier."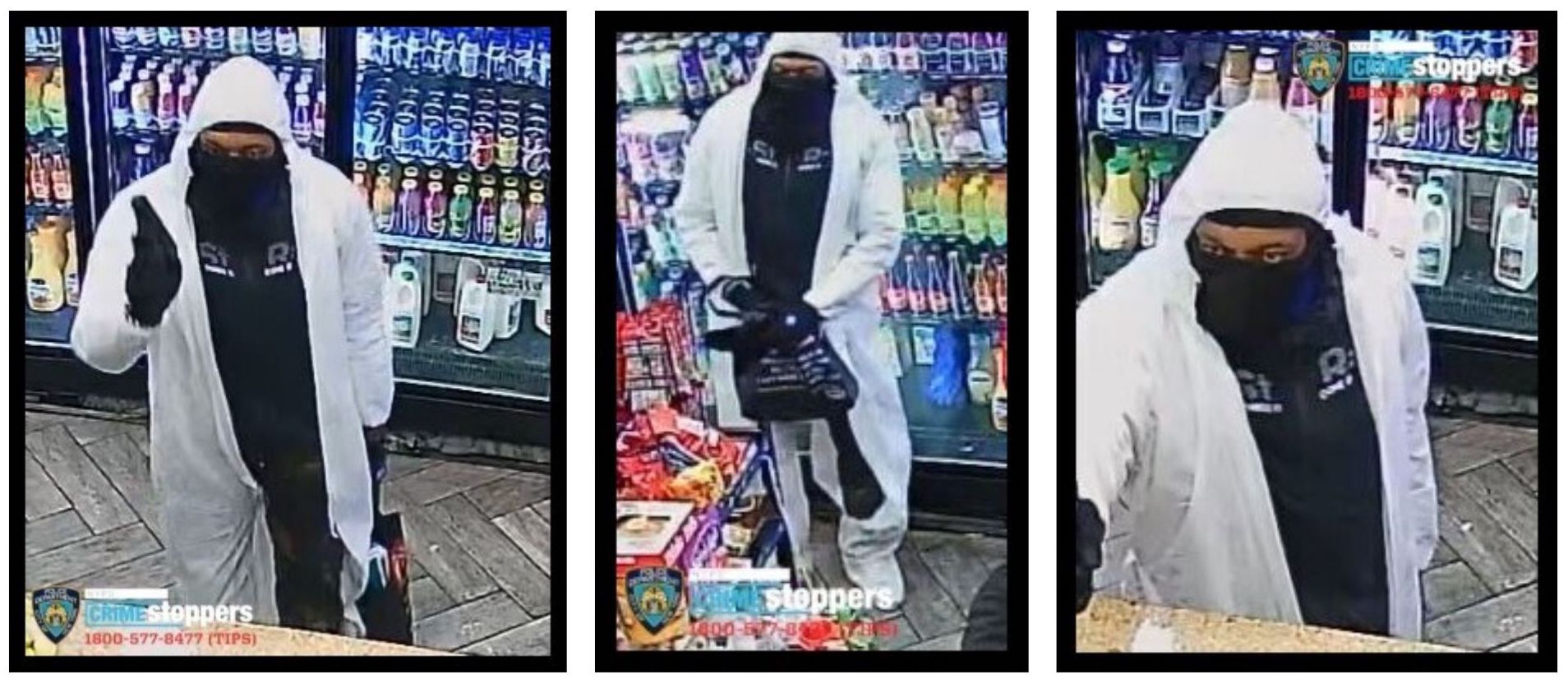 "When this first robbery occurred, the detective bureau did put out a wanted poster, they did a request for information," said Chief of Department Jeffrey Maddrey towards the end of the press conference. "But we realized that we have to build out our ability to communicate with neighborhoods, our stores, our bodegas, our taxi drivers in a more efficient and quite frankly, faster way."
Maddrey continued, "So right now we're in the process working with the mayor's ITB office to build out a communication system where members of the community – a bodega association, taxi drivers – can now communicate with the department and communicate with one another. So when a robbery like this occurs, they'll be able to put it out immediately and say, hey there was a robbery incident at this location, here's a description, be on the lookout, police notified. So this is something we're trying to build out to start making sure we increase communication and we're able to respond to these crimes faster and get more information as they occur."
On Friday, Cyrus was arraigned on murder charges.