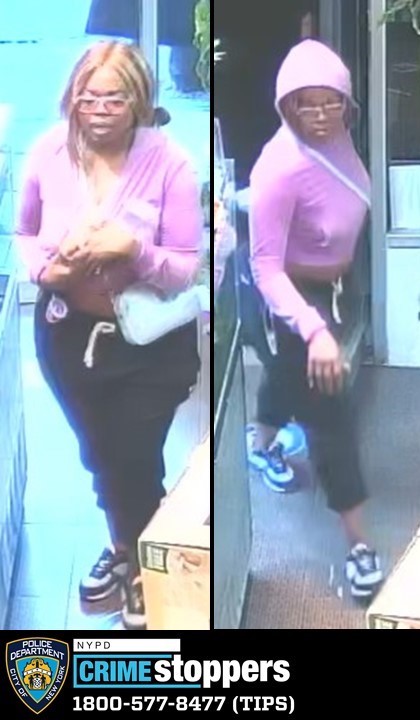 Cha'la Jamison, 23, is being indicted for the April 12 stabbing of Luis Vasquez, the 39-year-old Juice Island employee she brutally attacked over a declined transaction.

Advertisement
Jamison visited the store at 1025 Third Avenue (between 60th and 61st streets) at about 6:30 p.m. She tried to purchase an item but didn't have enough money, and when her card was declined, Vasquez "told her to take the drink, so he could tend to another customer," according to an announcement by Manhattan D.A. Bragg. Jamison then began throwing items at Vasquez and knocking items on the floor, saying she would be returning to stab him.
She went back to the store at about 8:30 p.m. and surveillance cameras caught her grabbing a knife and rushing to the back where Vazquez was cleaning. She stabbed him repeatedly in the neck, hand, arm and head before fleeing.
Jamison was arrested on April 17 after police recovered clothing and accessories which matched those she was wearing on the day of the incident – "including a wig, a purse and shoes that appeared to be stained with blood." She's facing charges of Attempted Murder in the Second Degree, Attempted Assault in the First Degree, Burglary in the Second Degree, and Assault in the Second Degree.
"This stabbing should not have happened and could have led to a tragic death," said Manhattan D.A. Bragg. "Our store workers deserve to be safe at work and should not have to fear they will get attacked by customers for simply doing their jobs. My thoughts are with the victim as he continues healing from his injuries."