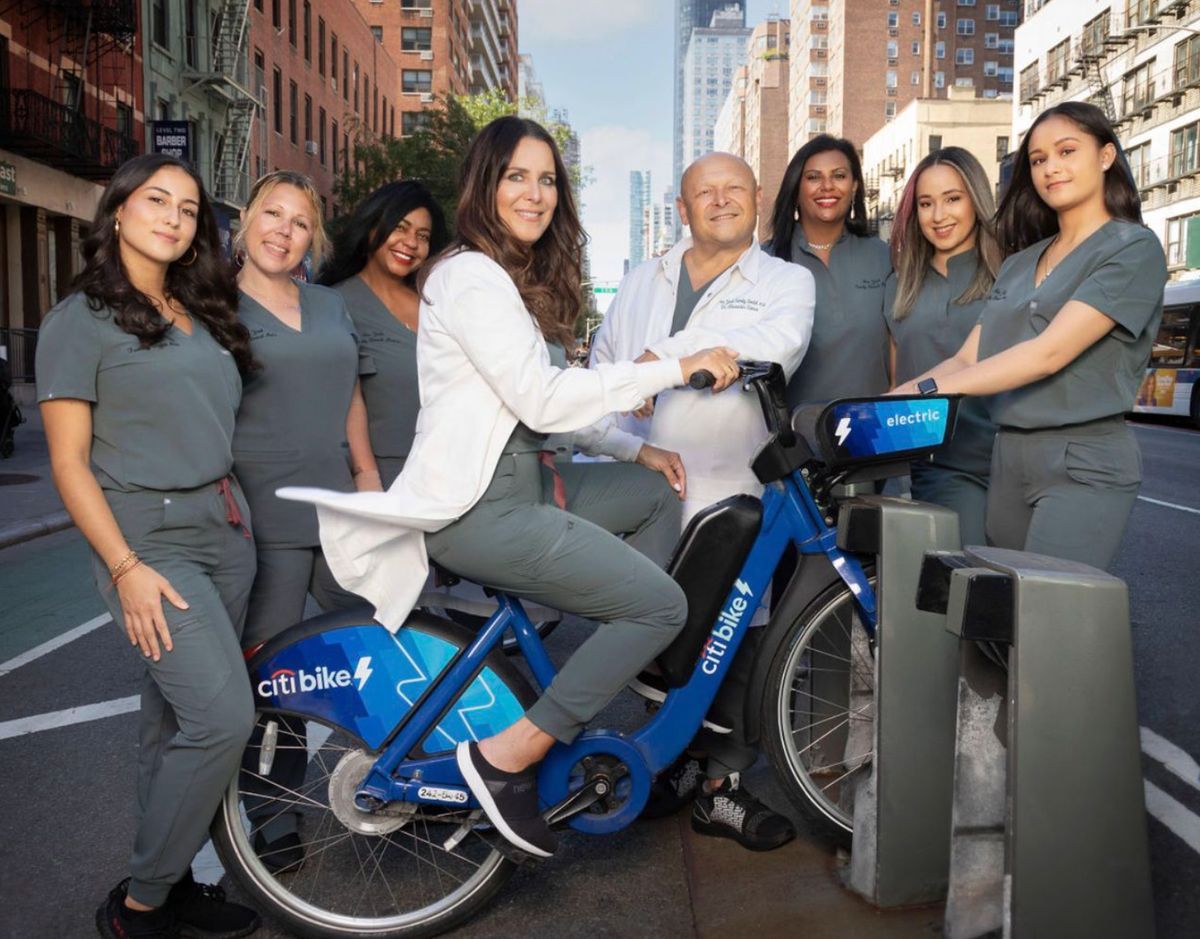 Finding the perfect dentist is like finding the perfect apartment — it's a constant struggle that no one understands quite like New Yorkers. Dental care may seem like an afterthought to some, but as we age, it becomes more and more apparent how essential it is to have a qualified team on speed dial. Dissatisfied with your current provider, or don't even know where to start on your start your oral care journey? New York Family Dental Arts may be the answer.
Conveniently located at 340 East 72nd Street (between Second and First avenues), NYFDA is a full-service dental office and a true family affair. The boutique practice is a partnership between Dr. Irina Kessler and Dr. Alexandar Vaiman, a brother-sister duo who've been in business for 28 years (and boast degrees from the prestigious NYU College of Dentistry). Dr. Kessler is the secret to some of Manhattan's sparkliest smiles, and has numerous accolades to prove it — including completion of the Aesthetic Advantage program, the first comprehensive aesthetic dental program in the United States. For any cosmetic needs, this New York native is at your service.
Meanwhile, Dr. Vaiman is an expert in the full mouth rehabilitation space, including endodontics (root canals) and Invisalign. With thousands of successfully completed cases under his belt, it's safe to say your most complex chomper queries have met their match. "I have seen Dr. Vaiman over the course of several years and every interaction is genuine, caring and with my comfort and health at the foremost focus," one satisfied Google reviewer wrote.
As for the rest of the team, expect nothing but top notch service from Liz and Rebecca, two dental hygienists who prioritize patient comfort (and aren't afraid to make you laugh in the process), as well as Annie, Selena, Lisbeth and Rebecca, who serve as treatment coordinators and dental assistants.
Wondering if NYFDA will suit your unique needs? This full-service dental office currently offers:
Preventative dentistry
Restorative dentistry
Ceramic crowns
Dental bridges
Root canals
Cosmetic dentistry
Teeth whitening
Composite fillings
Invisalign
Though the practice does accept certain insurances, if you aren't covered, NYFDA has you covered. They offer an affordable membership plan, starting at $36.36 monthly (which covers two annual hygiene cleaning visits, a comprehensive exam, a full set of X-rays, an electric toothbrush, 10 percent off treatment services and the ability to schedule emergency exams), plus a $249 new patient special (featuring the full exam, X-rays and a squeaky cleaning).
Visit the New York Family Dental Arts website to get more information and book your appointment, and check out their TikTok and Instagram accounts for a behind-the-scenes look at how the mouth magic happens!