The Wonderers Education is an all- encompassing Childhood Education program created to fix a problem. As a teacher in both private and public NYC school settings over the past decade and a half, Chelsea Petrozzo saw that children have become less and less prepared for the classroom environment as the years have gone on, especially in the wake of the pandemic. Chelsea has seen her private tutoring and small group workload increase, as families are striving to provide the best for their children while combating other factors outside of their control.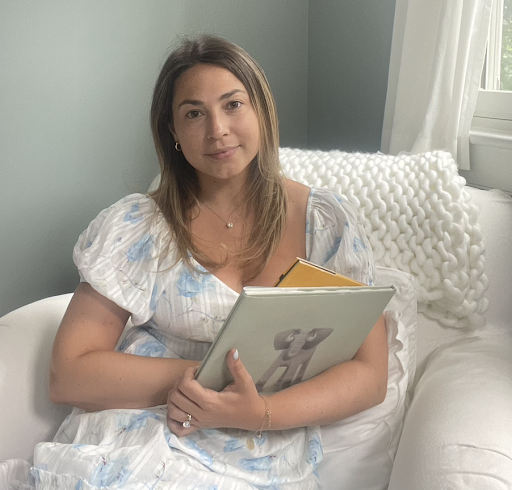 Children have unfortunately lost over a year of "typical" education. Most schools for the 2021-22 school year went back to "business as usual," ignoring the immense learning loss that occurred in the 18- 24 months leading up to the school year. Children and families are feeling frustrated, underserved and defeated, as it is nearly impossible to be on grade level, especially in the Early Childhood classroom. Children are feeling reluctant to take risks and grow, and feeling overwhelmed in the classroom, leading to below grade level performance (30% of students were below grade level for the 2021-22 school year and a recent study said that second grade ELA and Math test results show the lowest performance in two decades). Children and families are now faced with a situation where they have not needed to interact with multiple children, turn take, problem solve, or learn in a traditional setting, making it difficult to make friends and be independent.
Chelsea has been thinking about different ways to bridge the home school connection gap, while giving families tools to help their child succeed. Enter The Wonderers Education, where the love for learning begins. The longer we wait to bridge the gap in learning, the harder it will become for children to keep up as the years go on. Children will be incorrectly diagnosed with learning disabilities, they will be below grade level, and they will lack the confidence needed to succeed. The Wonderers Education hopes to help close this gap as soon as possible, creating confident, lifelong learners, while inviting families to join in and create a home-school connection.
For just $1 a day, The Wonderers will provide 15 short videos a month for families to work with their child on specific skills that will help their child with their education. Beginning with Social Skills, every month Chelsea will provide activities that a caretaker would be able to do with a child during breakfast, on some down time, or during a snack! These activities will need minimal additional materials and can be done anywhere. The Wonderers also provides additional book lists, links and materials to extend the work for children from 2 to 7 years old. Whether you are interested in learning how to talk to your child about race, gender, or going to school, or you would like to learn more about Early Childhood education, The Wonderers' founder can provide tools that not only help you speak to your child, but work with your child in a meaningful way and most importantly, prepare them to thrive in school.
Learn more at www.thewondererseducation.com or email chelsea@thewondererseducation.com and see all of the offerings provided!