Art lovers en route to Sotheby's Auction House at 72nd and York Avenue — or just wandering the Upper East Side — might find more joy and value for their money by routing their trip past the southeast corner of First Avenue and 72nd Street. There, by the traffic light post, often hunched over his newest small-scale watercolor, is self-taught artist Rob Dewitt.

Dewitt's greeting card-sized works reflect a full range of New York imagery – from storefronts and fire escapes to urban vistas and park wildlife – along with some holiday-themed pieces (rabbits, wreaths, etc) as well. Each is finely wrought with colors that match the mood of the moment.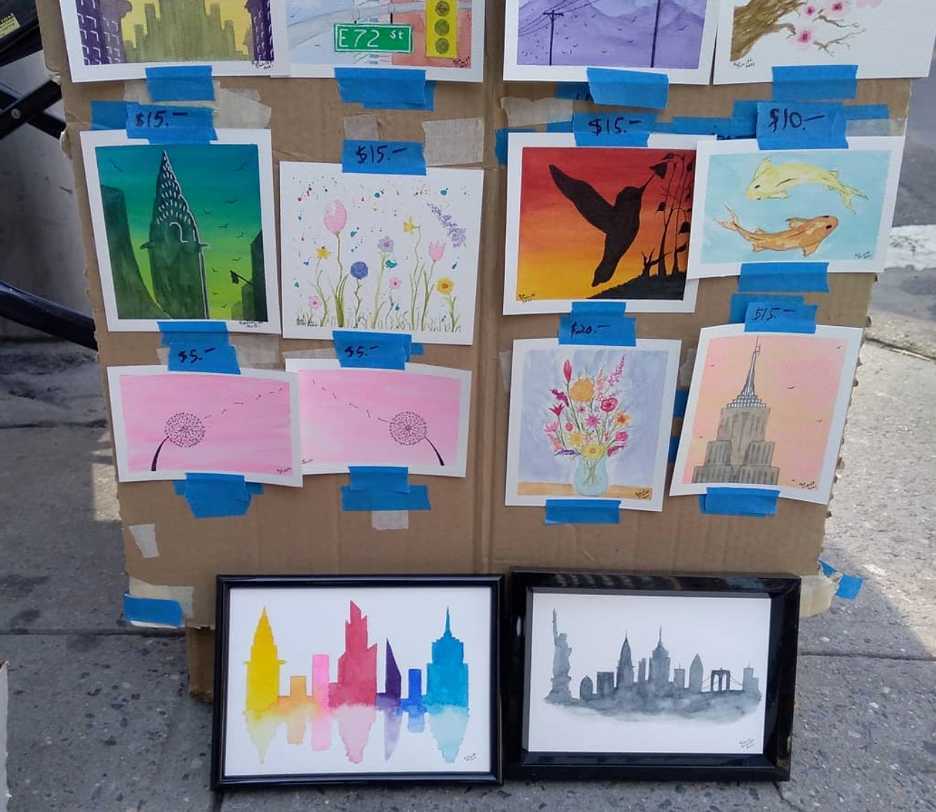 Dewitt says he never painted until a few years ago when a kind-hearted soul offered to buy him some supplies when he was living and pan-handling on the street. Generosity began a lifeline that has enabled him to move into more permanent living when sales are sufficient. Most of his offerings are priced around $15.
Pictures of Dewitt's work can be found on Instagram at @rdart212. He can also be reached by email: rdart212@gmail.com.