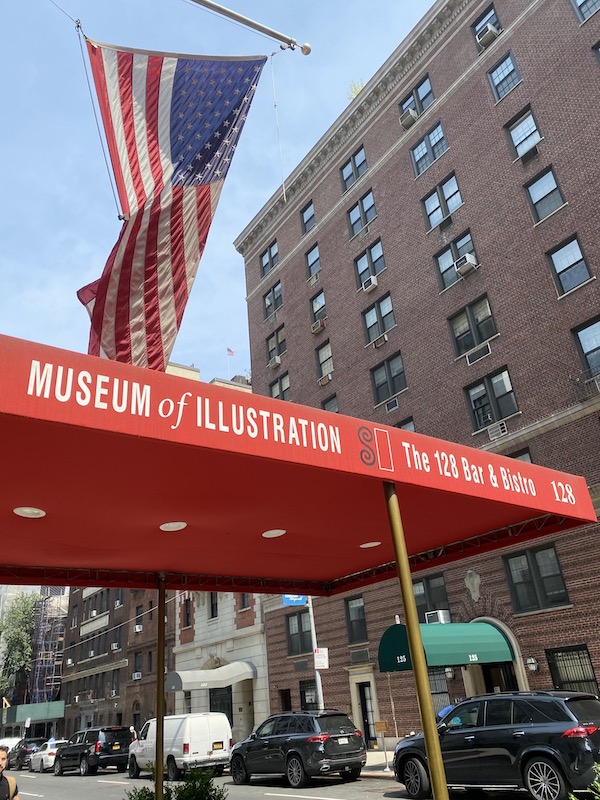 It's surprisingly easy to walk right past this gem at 128 East 63rd Street between Park and Lexington Avenues. The Society of Illustrators has called the building home since August 1939. Originally constructed in 1875, it once served as a carriage house for J.P. Morgan's personal secretary.
In 1908, the building turned into a residence, with the stables converted into a squash court. Now, visitors can come by this landmark to enjoy various events and exhibitions.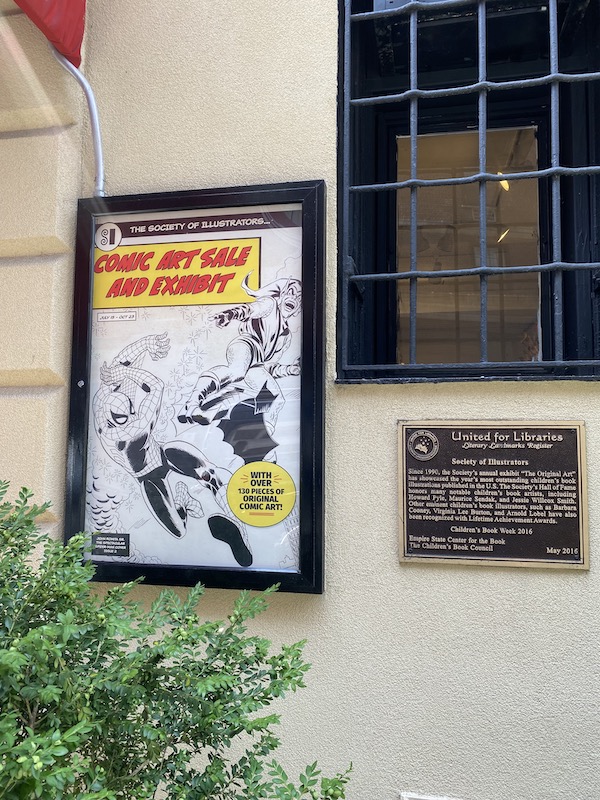 The Society of Illustrators was founded in 1901 and to this day, the organization's credo is to promote the art of illustration and hold exhibitions for the public. During the "Golden Age" of illustration, the Society was visited by special guests such as Mark Twain and Andrew Carnegie.
Since photography was not widespread during the time of World War I, members of the Society were sent by the US government to France to capture and draw images which would be used to create posters in support of World War I. Society members had a history of being politically active, with its members both for and against war efforts.
In the 1920s, the Society expanded into working with actors and writing songs, and by 1939, the Society had made enough money – thanks in part to its production at the Shubert Theater called "The Illustrators Show" – to buy the Upper East Side building they still occupy today. The Society purchased it for about $33,000 (approx. $500,000 today).
They renovated the building and hired Leo "Spot" Ward as the architect. He was known as a socialite, and would entertain his friends such as Joseph P. Kennedy and Gloria Swanson at the building. He put a large goldfish pond on what is now the third floor terrace. By 1951, major renovations were complete and a lounge and library for members was created. A few more additions, such as a dining room and bar, were added in the 1960s. In 1981, Society President John Witt added a museum to the lower level to make it more accessible to the public.
Today the Society of Illustrators is open for the public for exhibitions and has a dining room, The 128 Bar & Bistro.
For more information about visiting the museum, please visit societyillustrators.org.