Central Park will get a taste of the Burning Man spark this weekend (April 30 – May 1 from 2pm-10pm) when the original Robot Heart Bus, known for its unique mobile sound system abilities, comes to Wollman Rink to present Fare Forward: A weekend of music and art celebration.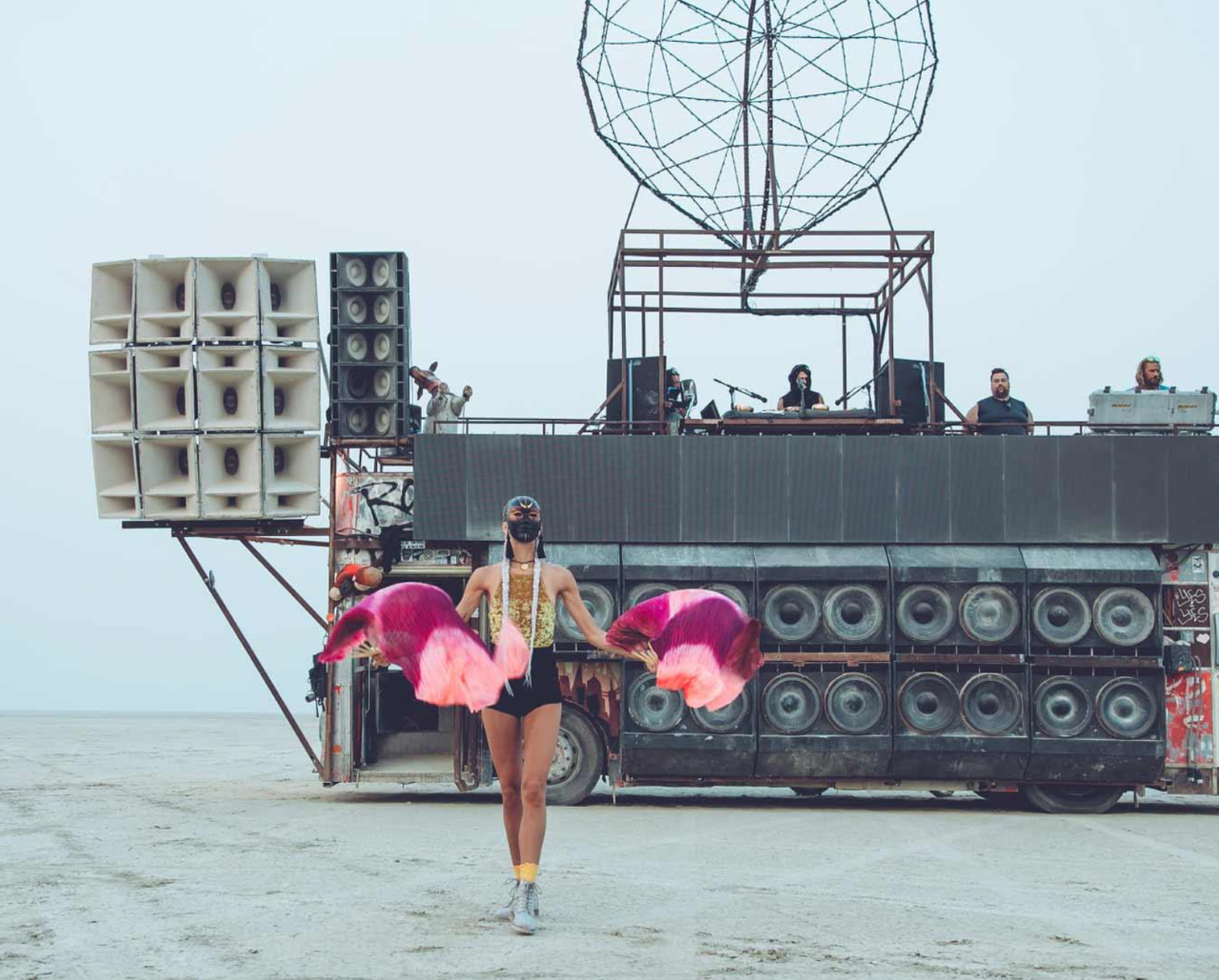 Over the course of two days, guests will have the opportunity to enjoy electronically led musical guests including the DJ duo Swamy & Dill, musical artists Formerly (preview), International DJ and Cirque du Soleil founder Guy Laliberté, Turkish DJ and producer Carlita, musician Acid Pauli, musical artists The Illustrious Blacks, Canadian folk band The Weather Station, DJ and producer Behrouz, British musicians Cymande, DJ and live performer Francesca Lombardo, and Danish electronic artist Be Svendsen.
Advertisement



The Robot Heart Bus made its debut at Burning Man in the Black Rock Desert of Nevada in 2008. The hot and dusty week-long happening is legendary for its culture of self-reliance and self-expression. Money is not supposed to have any value at Burning Man as people work together to co-exist and create something together.
Emerging as a place where people could come together as a collective community, the Robot Heart community is "bound together by shared values of inclusion, giving, innovation and mutual respect," states the event's press release. You can listen to past Robot Heart Bus events here. We suggest checking out HVOB from Burning Man 2016, which has close to 800k listens.
Robot Heart's founder, George Mueller, passed away due to a brain aneurysm in March 2021. "The husband and father of two young children, known in the Burning Man world as 'Geo,' was just 50 years old," wrote Billboard.
The Fare Forward event will serve as part memorial to 'Geo' while also celebrating the 50th birthday of their 1972 Ipswich bus, which the Robot Heart team modified to be the mobile double decker DJ booth behemoth it is today. The weekend will also celebrate the 15th anniversary of the Robot Heart community which began at that Burning Man in 2008.
Advertisement



Fare Forward will feature "top chefs from New York's forward-thinking food scene. With vegan and vegetarian options, there will be something for everyone," states the press release. At this time a full food vendor list has not been released, but a press representative did mention that Udatsu Sushi will be present. "Opening in LA soon, this famous, next-level Tokyo based restaurant is always packed with high profile celebrities such as Kanye West and Snoop Dog, and is highly selective with their reservations."
Weekend ticket prices are currently $190.55 a day and can be purchased here.