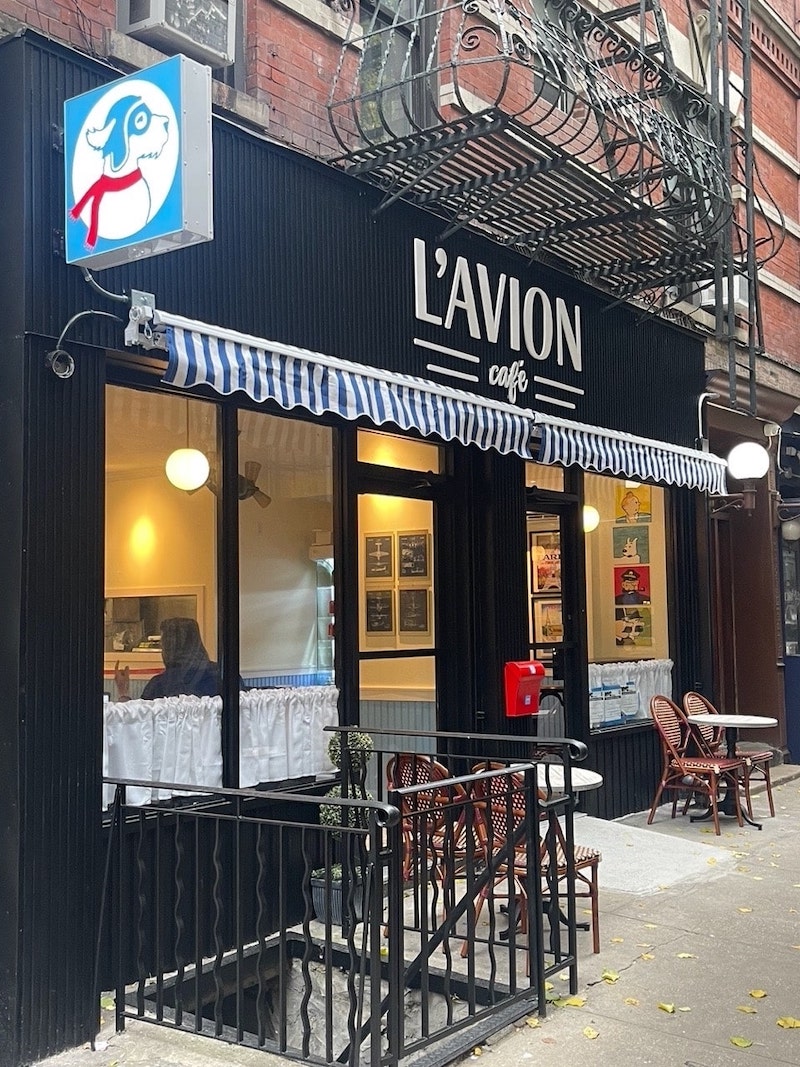 The owners of The Drunken Munkey, an Upper East Side Indian fare favorite, have brought a new venture to the neighborhood. Located next door to their go-to restaurant on 92nd Street between First and Second avenues, L'Avion (French for airplane) is a French aviation-themed café offering hot and cold coffee drinks and an array of bakery items.
Advertisement
L'Avion had a soft opening this Thursday, November 9, and though workers were continuing to hang signage and shelving on Friday, neighbors were popping in to say hi, ask questions, and pick up a drink or a snack. The cute yet clean aesthetic highlights the theme, with Parisian posters, propeller-capped ceiling fans, "arrival" and "departure" signs and an adorable goggle-wearing aviator dog on the logo.
When asked what inspired such a unique theme, co-owner Arun Mirchandani told East Side Feed that "aviation is in our family." Mirchandani himself is a paraglider. His wife has flown recreationally since the age of 2, and their son is now studying to become a commercial pilot. Mirchandani's father-in-law flew for TWA for 35 years. His business partner, Chirag Chaman, has taken flying lessons, and Chirag's wife is a former flight attendant.
Get East Side Feed In Your Inbox
The café offers coffee and espresso drinks, as well as a cold case with sodas and seltzers. They source bakery items like scones, croissants and muffins from all over the city.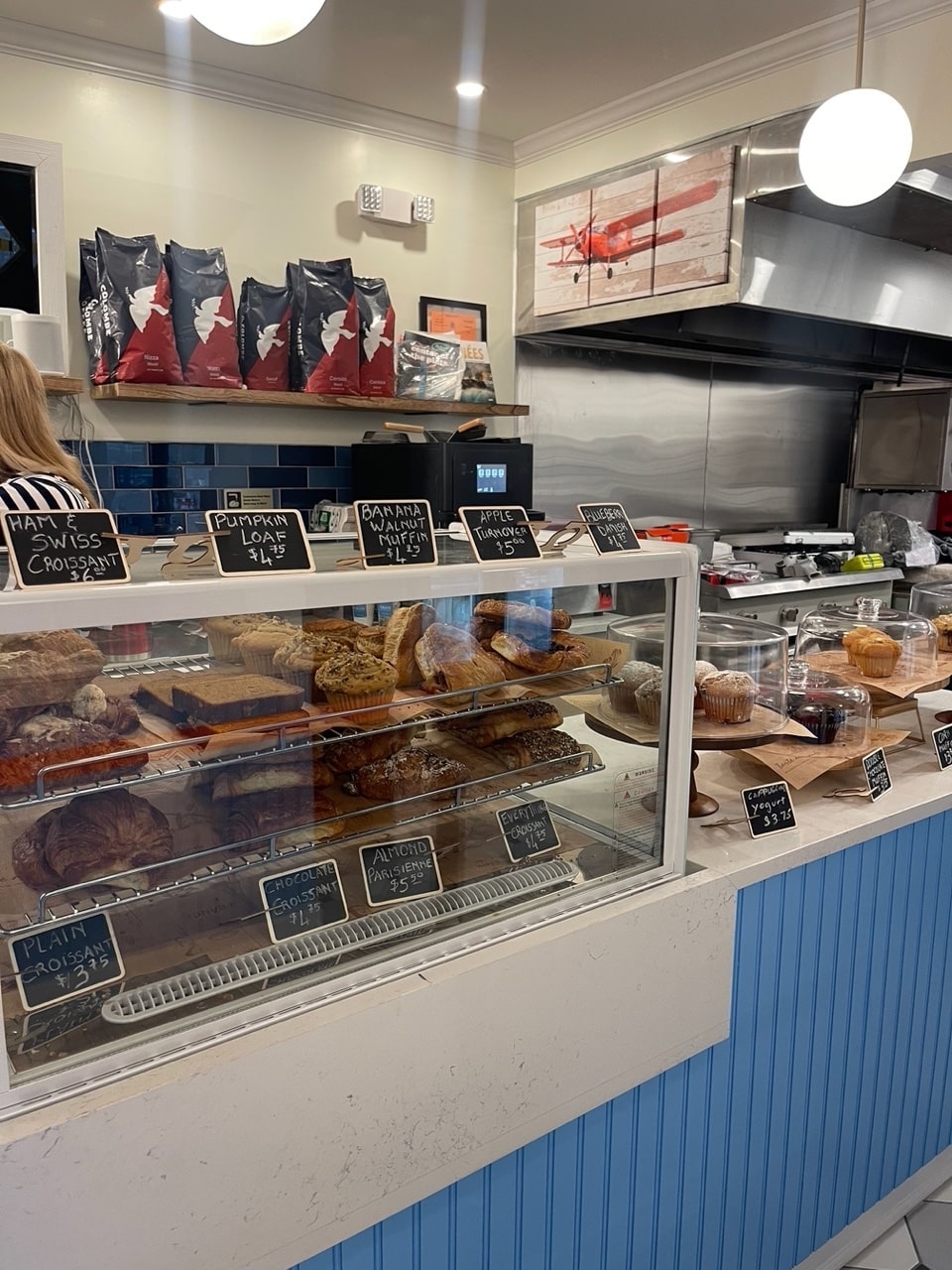 Drinks and snacks are all priced between $3.00-$6.00. While these are currently the only menu items, the plan is to eventually offer lunch and brunch with a full kitchen. The menu will slowly ramp up over the coming weeks starting with grab-and-go items like sandwiches, with the aim of offering more seating and food offerings once the kitchen is fully up and running.
Upper East Siders have raved about the food and cocktails at The Drunken Munkey since its opening ten years ago, so its sister spot has a lot to live up to.