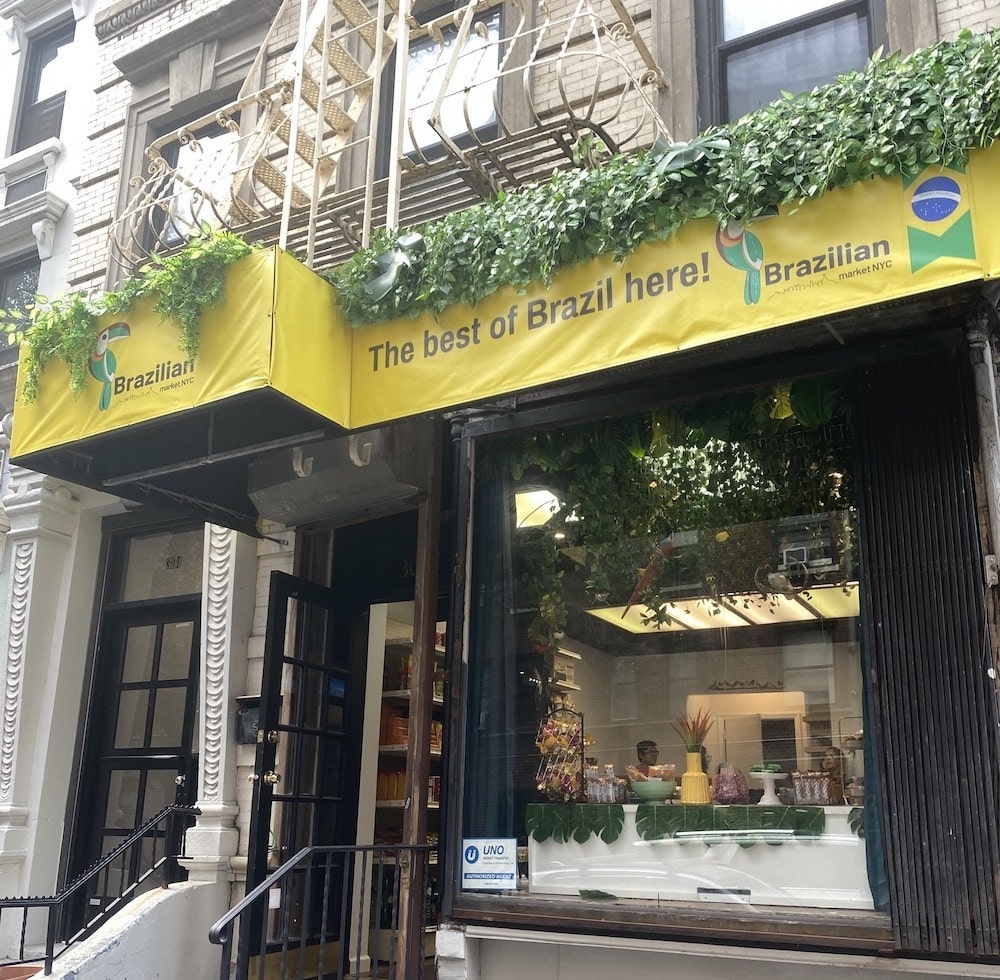 Bright shades of yellow and green adorn the entrance of Brazilian Market NYC, a small Brazilian grocery store that opened earlier this month at 304 East 77th Street (between First and Second avenues).

Advertisement
The front of the store resembles an Amazon rainforest with the display of hanging leaves and statues of tropical birds. On the shelves are a variety of canned and packaged foods such as flour, rice, beans, coffee beans, cookies and jams. Frozen foods, drinks and candies along with T-shirts and keychains are also available.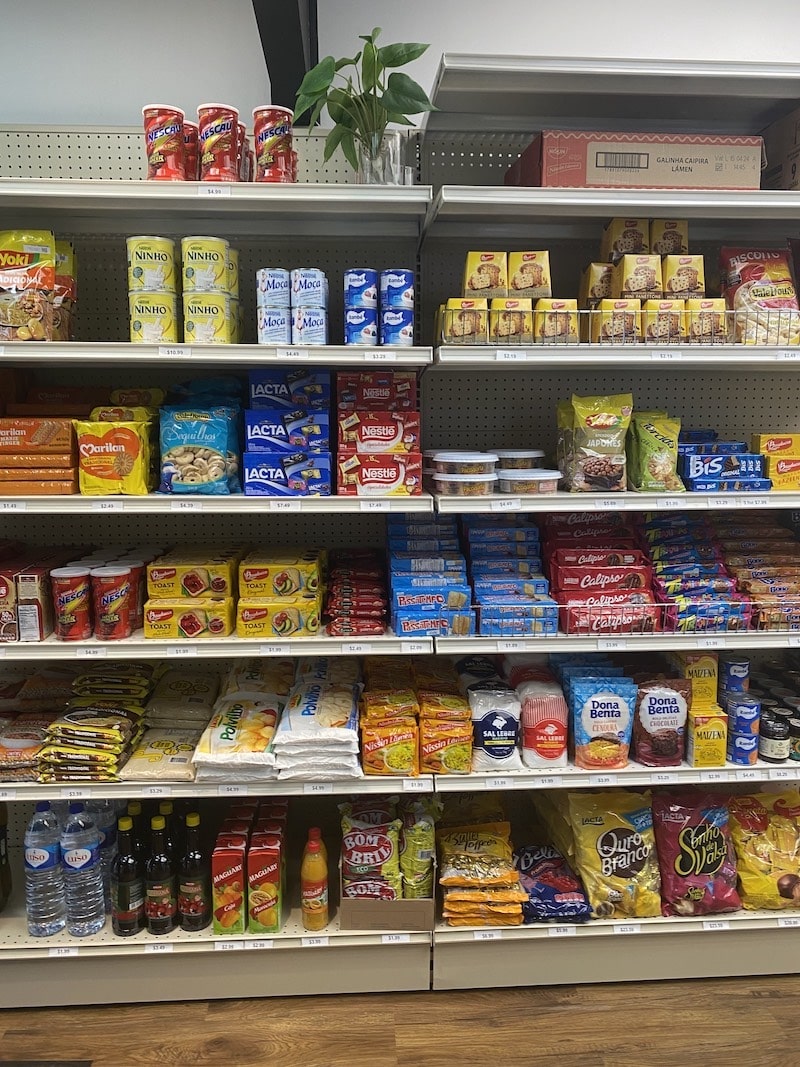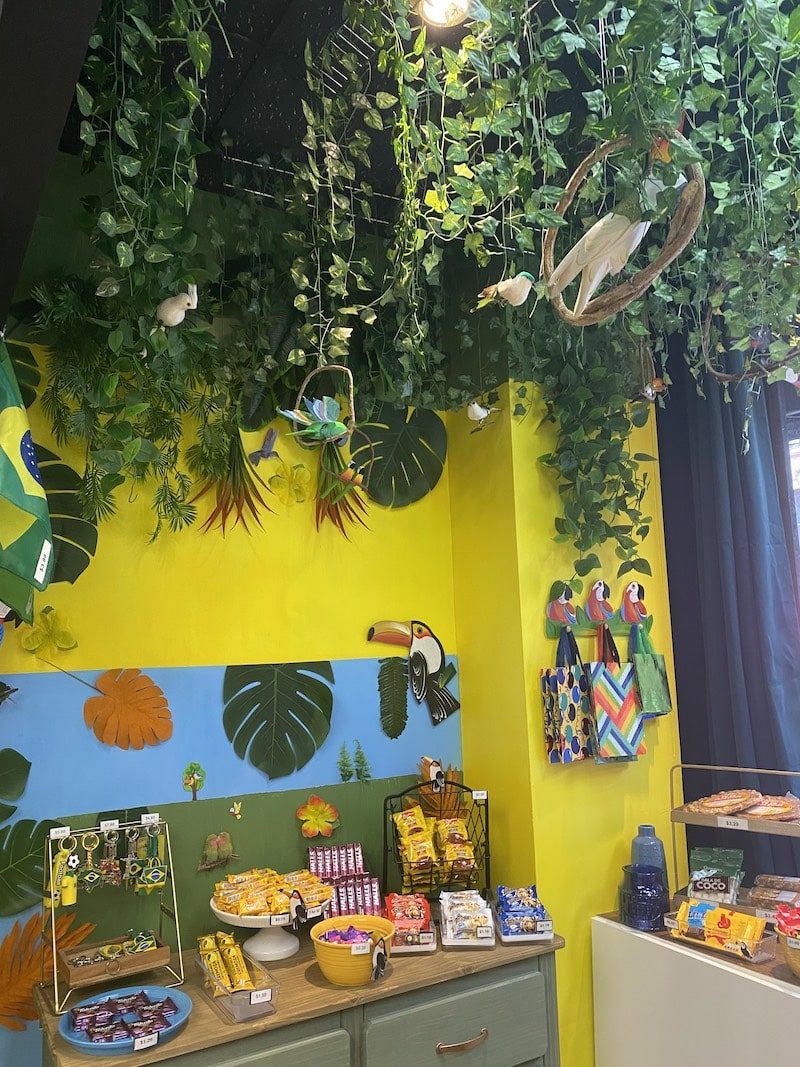 The store is the first of its kind in the neighborhood, though there are other Brazilian grocery stores in Midtown Manhattan, Brooklyn and Queens. Luis, the owner of Brazilian Market NYC, came to the United States from Rio de Janeiro, Brazil. He currently splits his time between New York and Rio, where he has other businesses. He loves his native Brazil and wanted to share his culture with his Upper East Side neighbors.
READ MORE: BK-Based Donut Spot to Bring Donut-Croissant Hybrid to Upper East Side
Luis tells us there are nearly a hundred thousand Brazilians in New York City (it seems to check out) and many of them feel homesick. Brazilian Market NYC gives them a little taste of home. In the two weeks since its opening, patrons from all different cultures have enjoyed the store's offerings.
Advertisement
Passionfruit and guava, both of which are popular in Brazil, can be found in many of Brazilian Market NYC's items, from the popsicles to the candies to the jams. Other popular items include coxinha (chicken croquettes), farofa (a side dish made of yuca flower), pastel (the Brazilian version of an empanada), paçoquita (a treat originating in Southeastern Brazil made from peanut butter, sugar, and salt), pão de queijo (cheesy garlic bread), and sweet corn popsicles. Customers have raved most about the farofa, rice and beans. Items range in price from $2 to $25 for family-size packages.
The space was previously occupied by a tailoring shop. Once their inspection is complete, Brazilian Market NYC will also sell fresh foods. The store is open Monday-Saturday from 9 a.m. – 7 p.m. and Sunday from 11 a.m. – 5 p.m. Learn more at brazilianmarketnyc.com or follow @brazilianmarketnyc on Instagram.