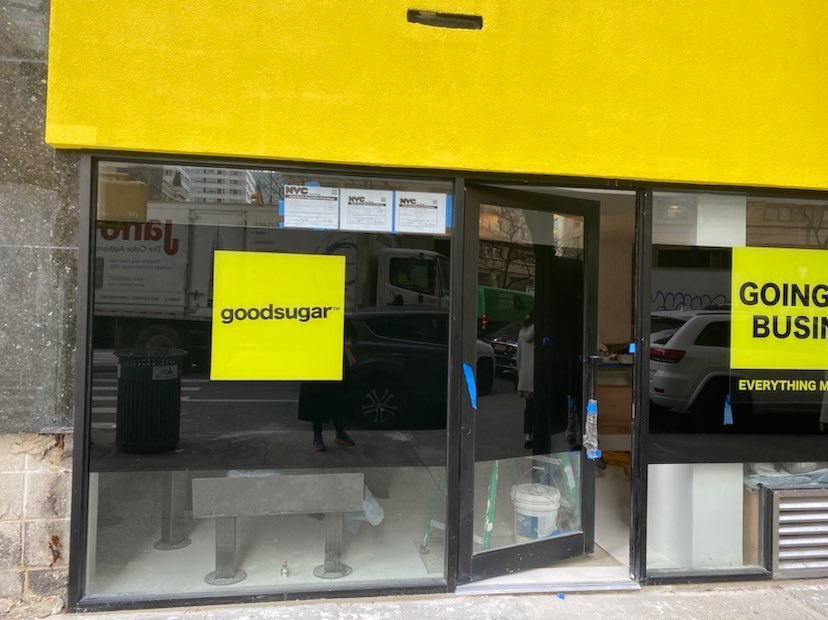 Goodsugar, a "pure juice and clean food" establishment, is set to open soon on Third Avenue between 68th and 69th streets. The business previously had several popups on the Lower East Side and will now be making the Upper East Side its permanent home. All food items are plant-based and made in house using 100% organic produce and unprocessed ingredients.
Advertisement



The menu offerings include superfood smoothies and smoothie bowls, cold pressed juices and juice shots, hot soups, burritos, salads, coffee, tea, "elixirs" and plant-based desserts that only use "clean sweeteners" (including maple syrup). The company's website further states that its foods don't use any refined sugars, white flours, artificial ingredients, or cooking methods that will alter the nutritional value of the final product.
Goodsugar also sells digestive immunity probiotics, multivitamins, and a book called "The goodsugar Diet" – written by company founder Marcus Antebi (who's also the founder of Juice Press).
Keeping in line with its additional mission of sustainability, Goodsugar avoids using plastic bags and straws.
Goodsugar's offerings are based on the principle that a strong digestive system with properly balanced "good" bacteria is at the core of overall physical and mental health. Another company aim is to dispel the myth that all sugar is "bad" and instead educate consumers that natural sugars, such as those found in fruits and vegetables, are necessary for health.
Construction is still taking place at Goodsugar's forthcoming space, but according to their website, the store is expected to open this month or next.