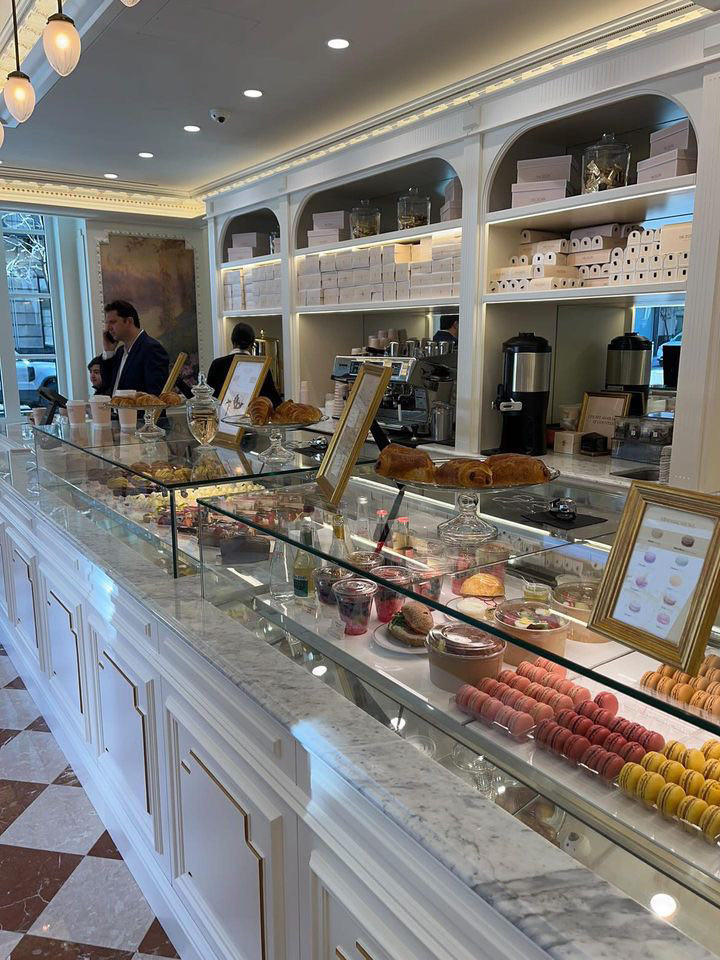 All photos by @gfreenewyork.
Upper East Side Francophiles are literally in for a treat, as famed sweet shop and tea house Angelina Paris has just opened its doors at 1121 Lexington Avenue (at 78th Street).

Originally founded in Paris (obviously) in 1903 by Austrian confectioner Antoine Rumpelmayer, the original outpost (which still stands today) became a destination for haute high society types, including European aristocrats, designer Coco Chanel and novelist Marcel Proust.
Advertisement
Angelina is best known for its signature hot chocolate – which boasts a rich blend of African cocoa and is almost pudding-like in consistency – and Mont-Blanc pastries, a confection made from chestnut purée and chantilly cream.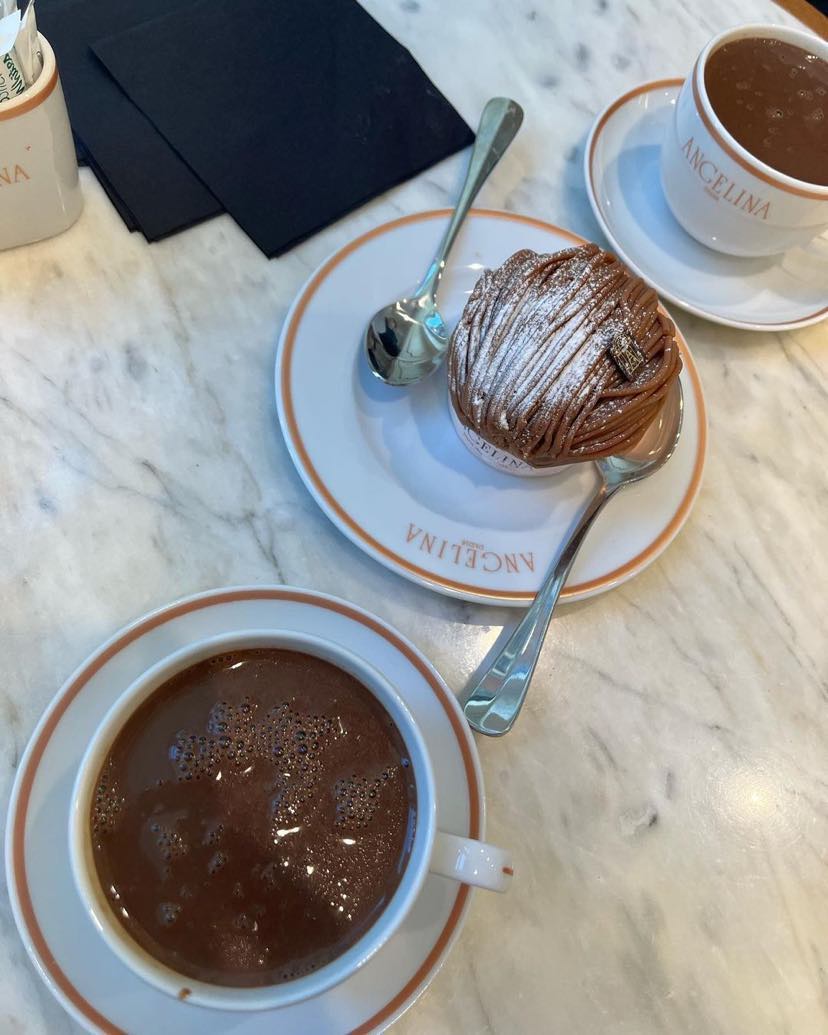 This isn't Angelina's initial foray into the bustling New York City food scene — the first location (which marked its debut in the United States; there are over 30 others scattered across Paris, Asia and the Middle East) opened in November 2020 in Bryant Park (at 1050 Sixth Avenue). There was also a pop-up for the 2022 holiday season at L'Avenue at Saks, the ultra-luxe restaurant at Saks Fifth Avenue (which also happens to be an offshoot of a Parisian hotspot).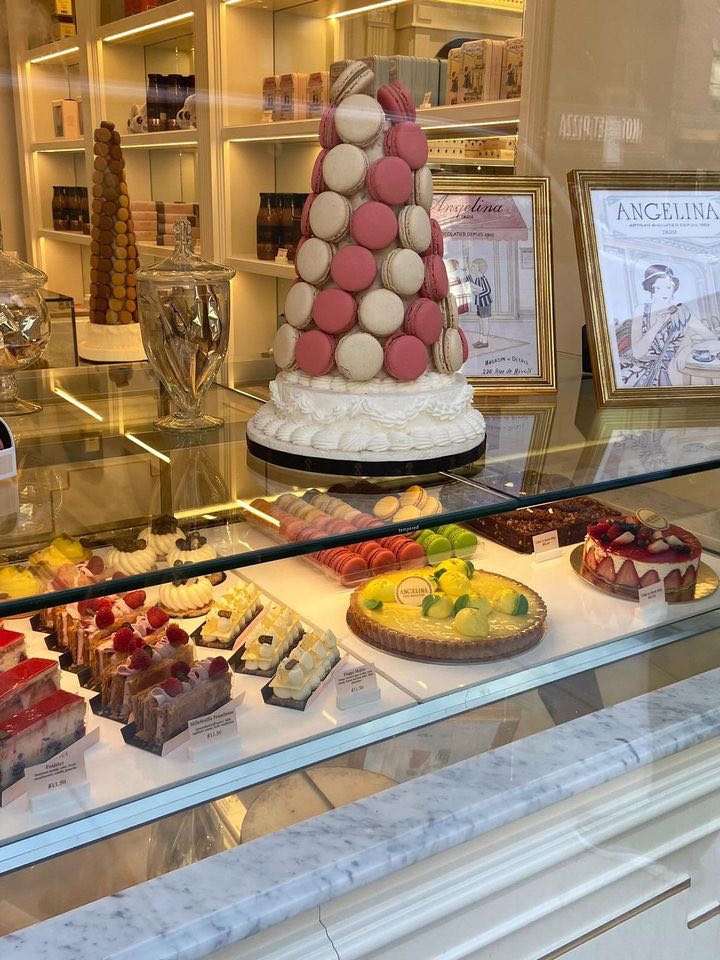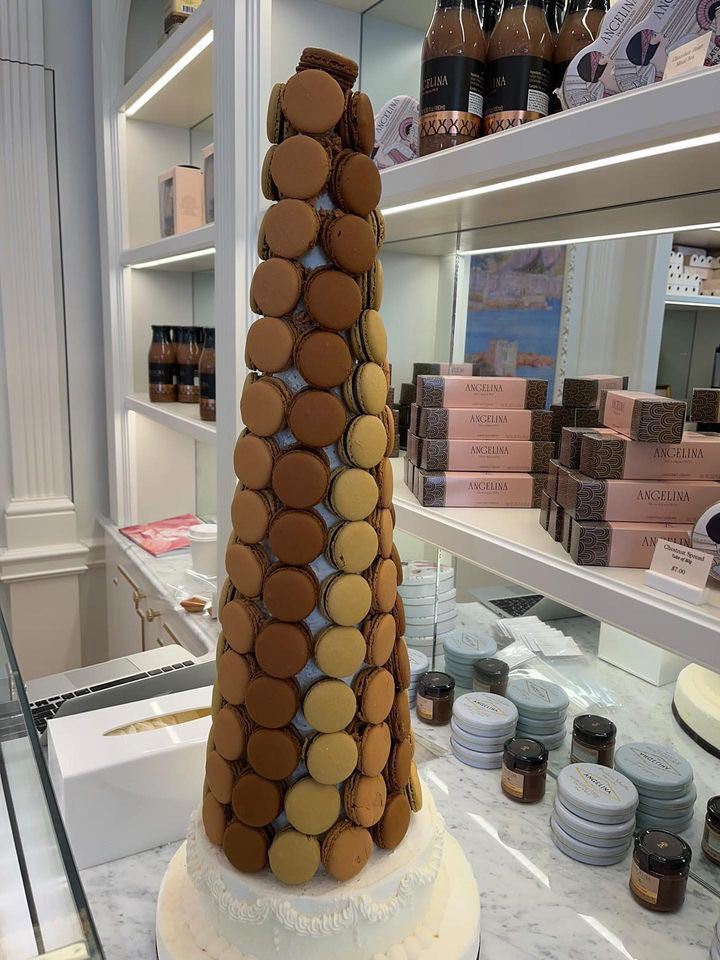 Yelp reviewers rave about the Bryant Park location's délicieux delicacies and decadently decorated 3,000-square-foot space, but take issue with long lines and high prices (the aforementioned hot chocolate rings in at $11). Hey, if you want to feel like you're in Paris, you have to pay the price.
READ MORE: Five Iron Golf Opens on Upper East Side
Though the spot in Bryant Park serves up savory brunch staples, traditional mains (like roasted salmon and vegetarian risotto) and classic French fare (think onion soup and niçoise salad), the UES won't offer table service, an employee tells us, so expect their ample dessert menu and trademark beverages.
Advertisement
In 
an Instagram
 video posted by Angelina's executive pastry chef, the space appears somewhat compact — with whimsical decor and a few tables for enjoying tea and macarons. Considering the size, go with the intention of waiting — after all, this is bound to become a go-to for the relentless TikTok crowd, who have turned the nearby Ralph's Coffee and Ladurée branches into perpetually packed pandemonium nearly seven days a week.
Learn more at angelinaparisusa.com/pages/locations or follow @angelinaparisusa on Instagram.