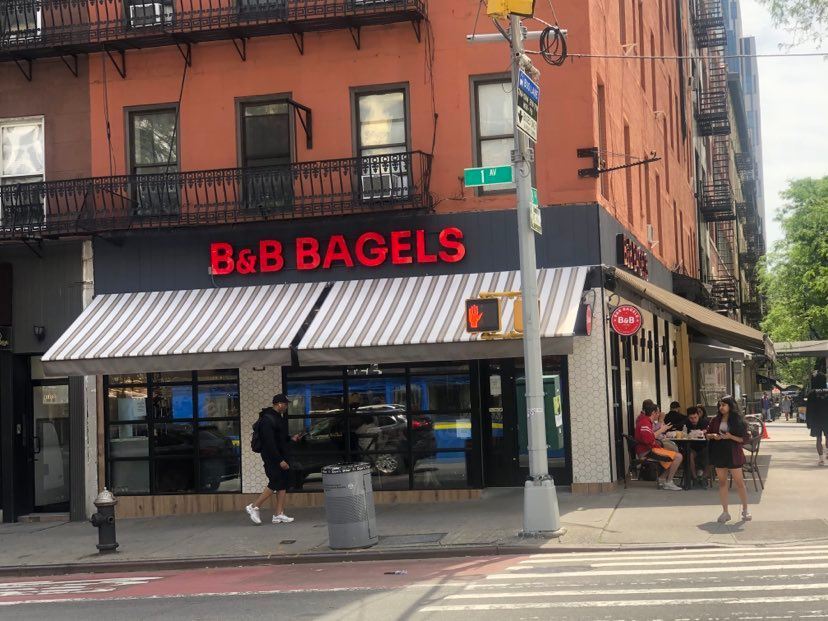 It's always an exciting quest, trying out a new bagel spot in the city. On Tuesday morning, I took a walk over to B&B Bagels at 1370 First Avenue (corner of 73rd Street) — previously occupied by Bareburger — to see what they had to offer. A sign on the door indicated it was currently still in its soft opening phase with temporary store hours from 7 a.m. to 3 p.m.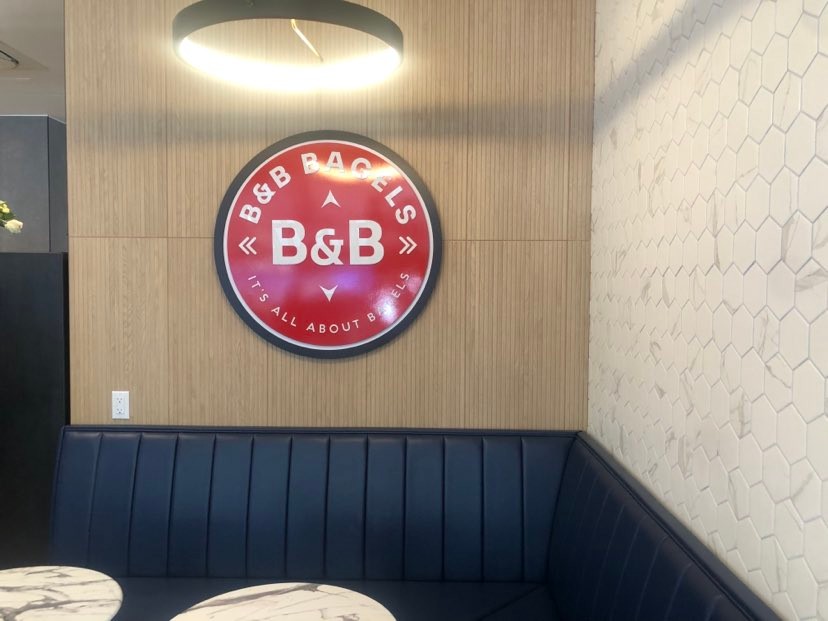 Inside, the space is well-lit to get those early morning "get me going" juices flowing; ceiling lights and five pendant light fixtures illuminate a display case filled with schmears, deli meats and cheeses, muffins and salads. Behind the counter are wire baskets filled with freshly made bagels with classic options including onion, salt, everything (also in whole wheat), garlic, cinnamon raisin, poppy seed and sesame seed.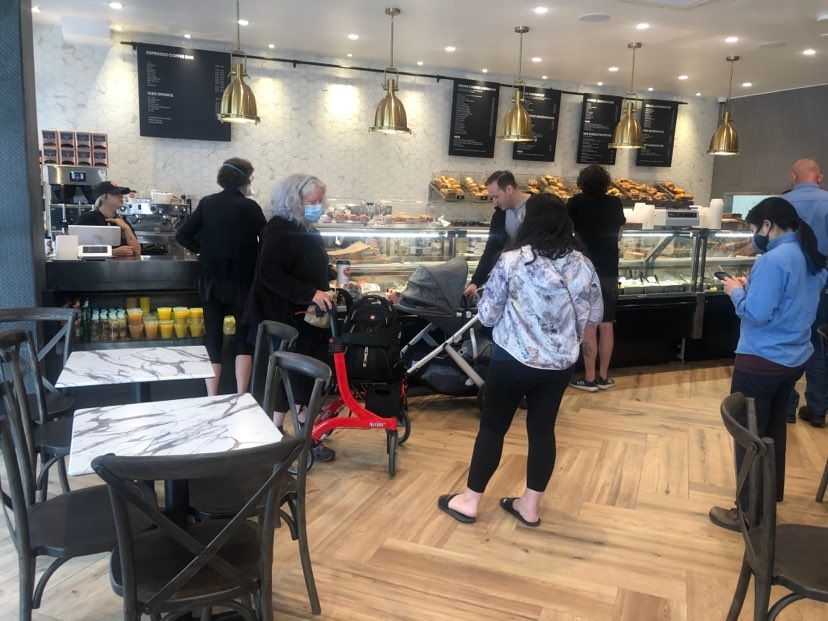 Complementing the lighting is fresh wood flooring and marble tabletops. The space gives off a homey vibe with kind attention to detail.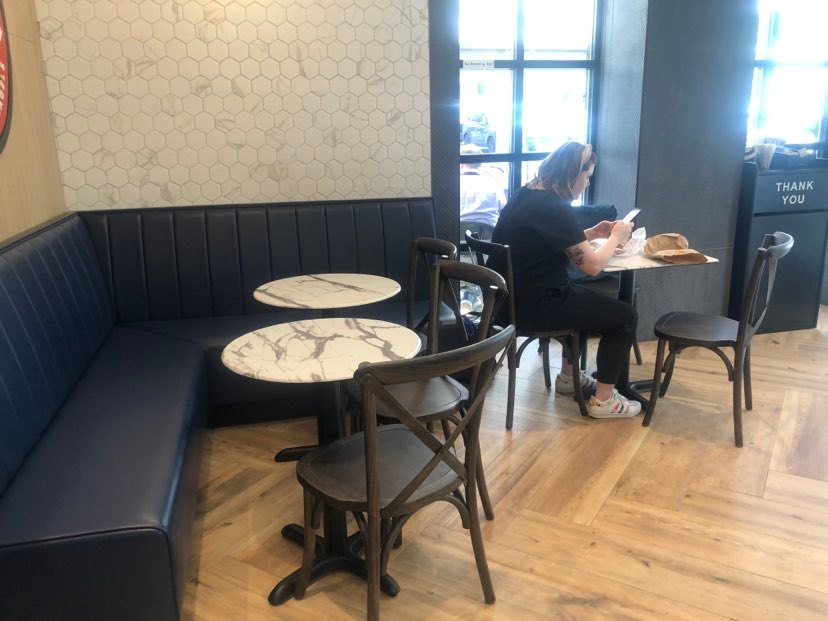 There's seating inside for roughly 15, then a whole line of tables outside with woven chairs for approximately 20, maybe more.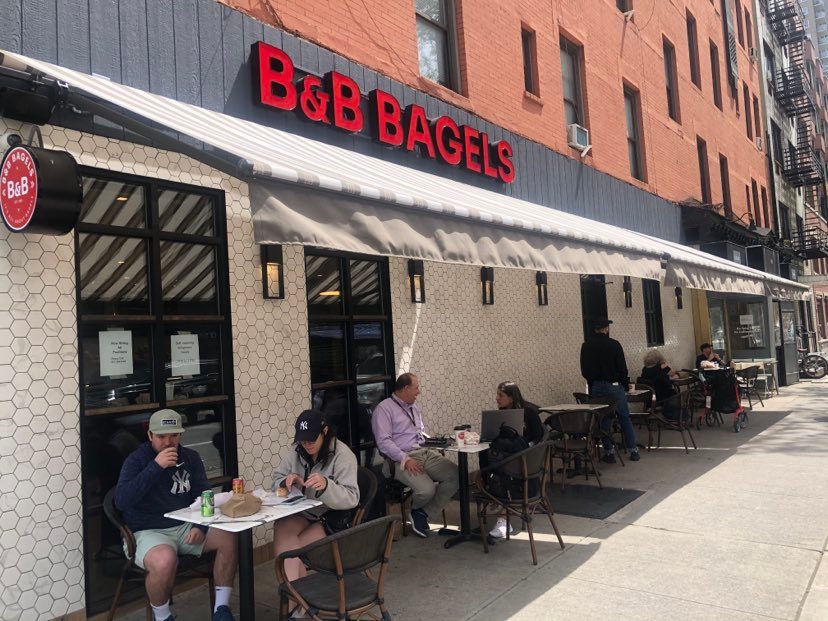 Do the bagels match the quality atmosphere? I sampled B&B's everything and cinnamon raisin bagels with plain cream cheese, not toasted — my staples for demoing a new bagel purveyor.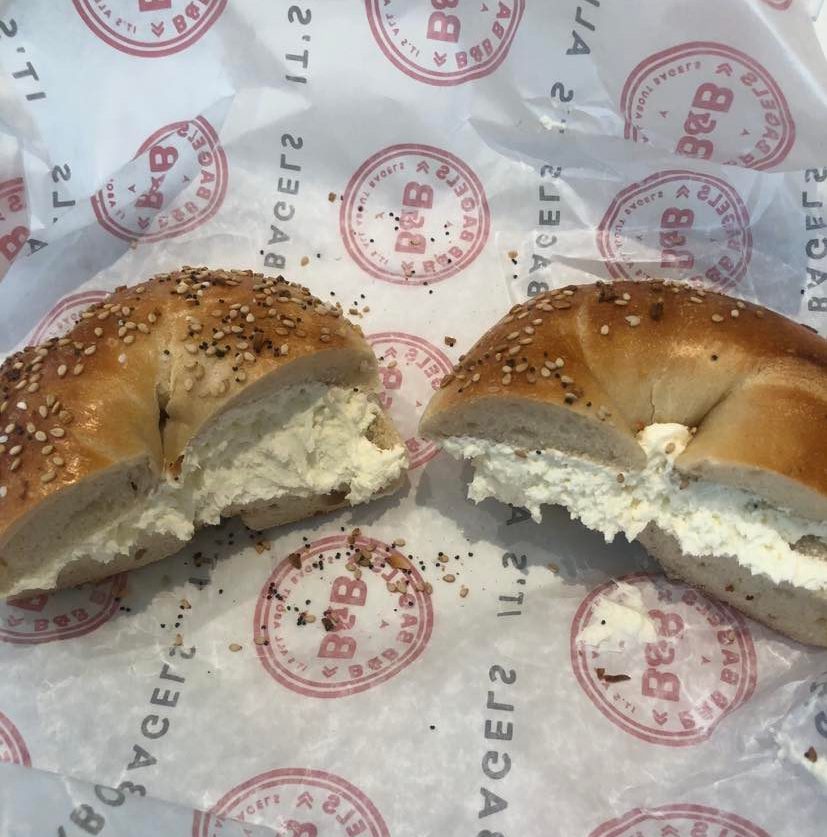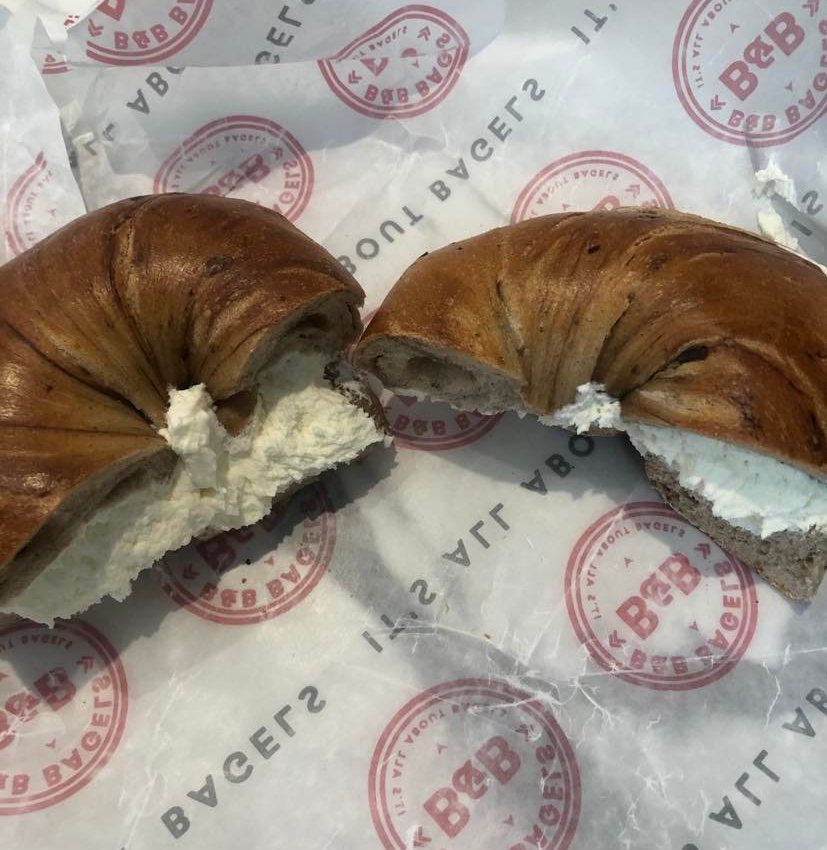 The first bite was met with delight, as B&B's bagels have that glorious crisp crust on the outside with that nice delicate shell you break into to find a delightfully chewy interior. Excellent cream cheese ratio, too; generous schmear. I predict these bagels will make waves around the neighborhood and, who knows, maybe find their way onto some best bagels lists if they keep up the consistency.
---
Follow East Side Feed on Instagram
---
My toughest remark might be a blessing in disguise for some. B&B's everything bagel didn't leave anything stuck in my teeth, so those rushing to work might be happy they don't need to brush or floss — but others might desire a heavier mix of seasonings.
I'd order both again, no questions asked.
READ MORE: "London Club King" Plans Private Supper Club on Upper East Side
I spoke briefly with the owners, husband-and-wife duo Rachel (maiden name Benavi) and Avi Bador. That's how they came up with their name, B&B, honoring their last names. Rachel also shared a recommendation: their turkey avocado bagel sandwich that comes with Swiss, red onion and Dijon mustard.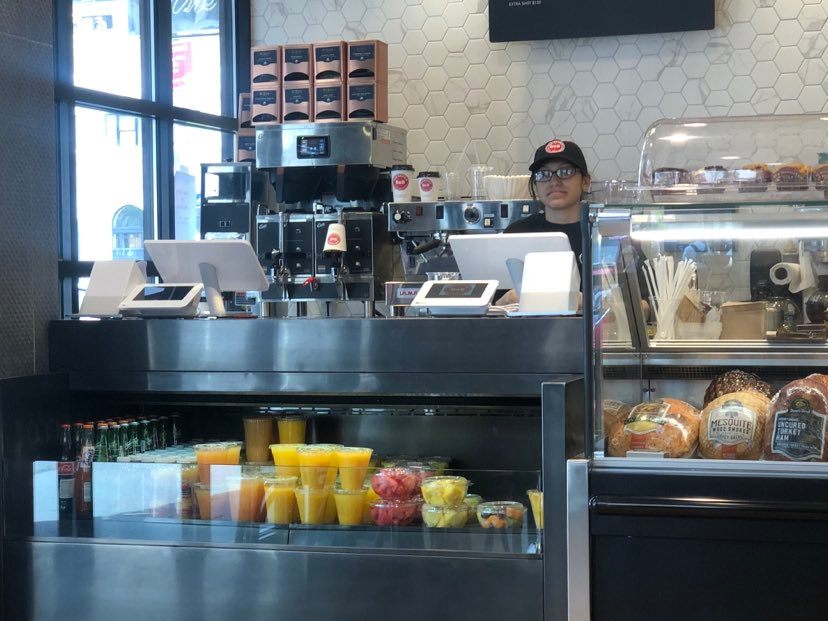 The menu at B&B is robust. There are five slates lining the back wall with offerings that ten types of cheese sandwiches: from American to Gouda to Jarlsberg to Muenster and beyond.
Fiending fish? There's nova/belly lox, gravad lox, baked salmon, sable and sturgeon. There's also a meat section with pastrami, salami, bologna and corned beef, just to name a few. We count over 20 different cream cheeses and spreads. There's also a full espresso bar, iced drinks and freshly squeezed orange juice.
Here's the full menu (click the arrows to see more):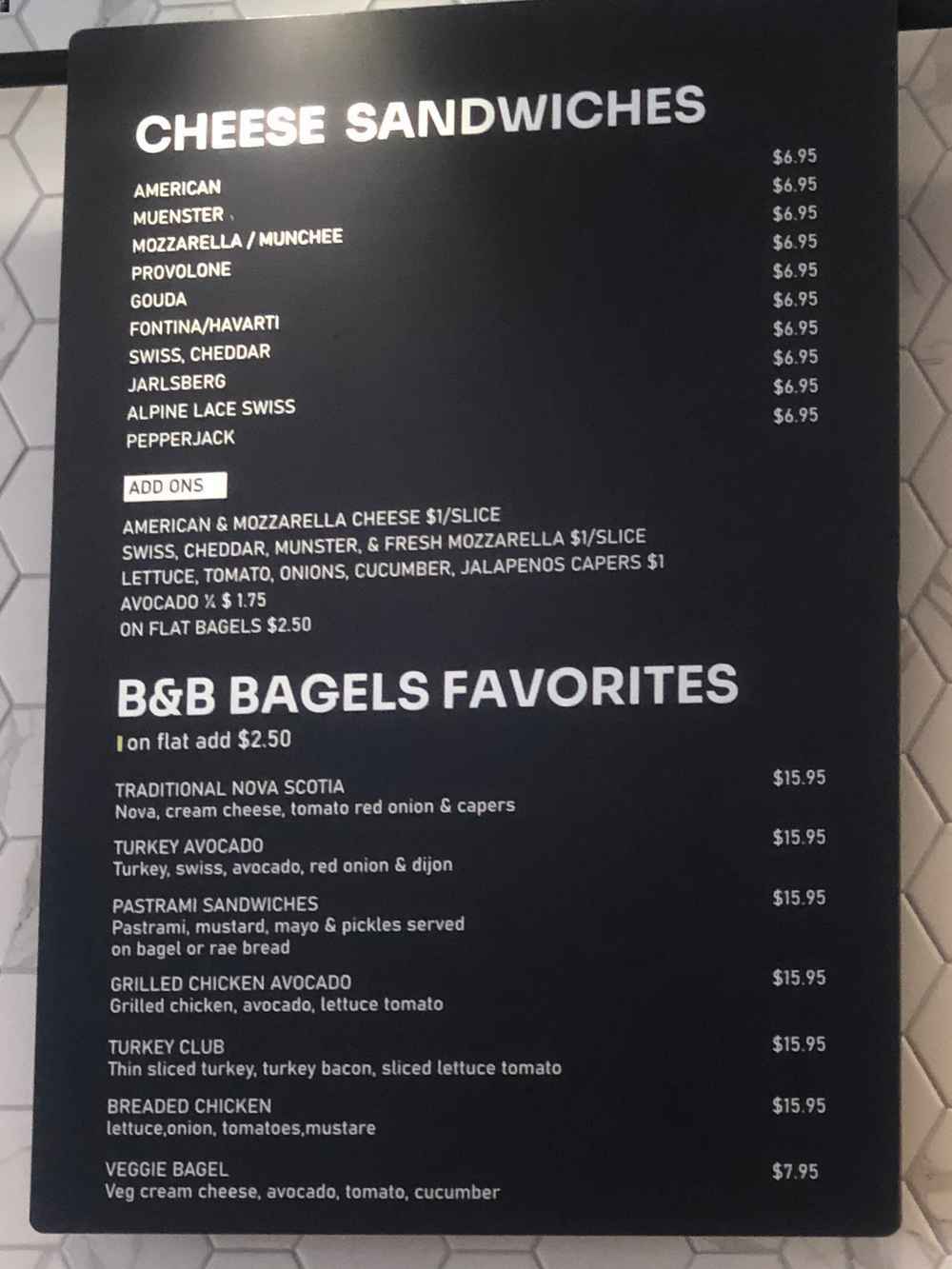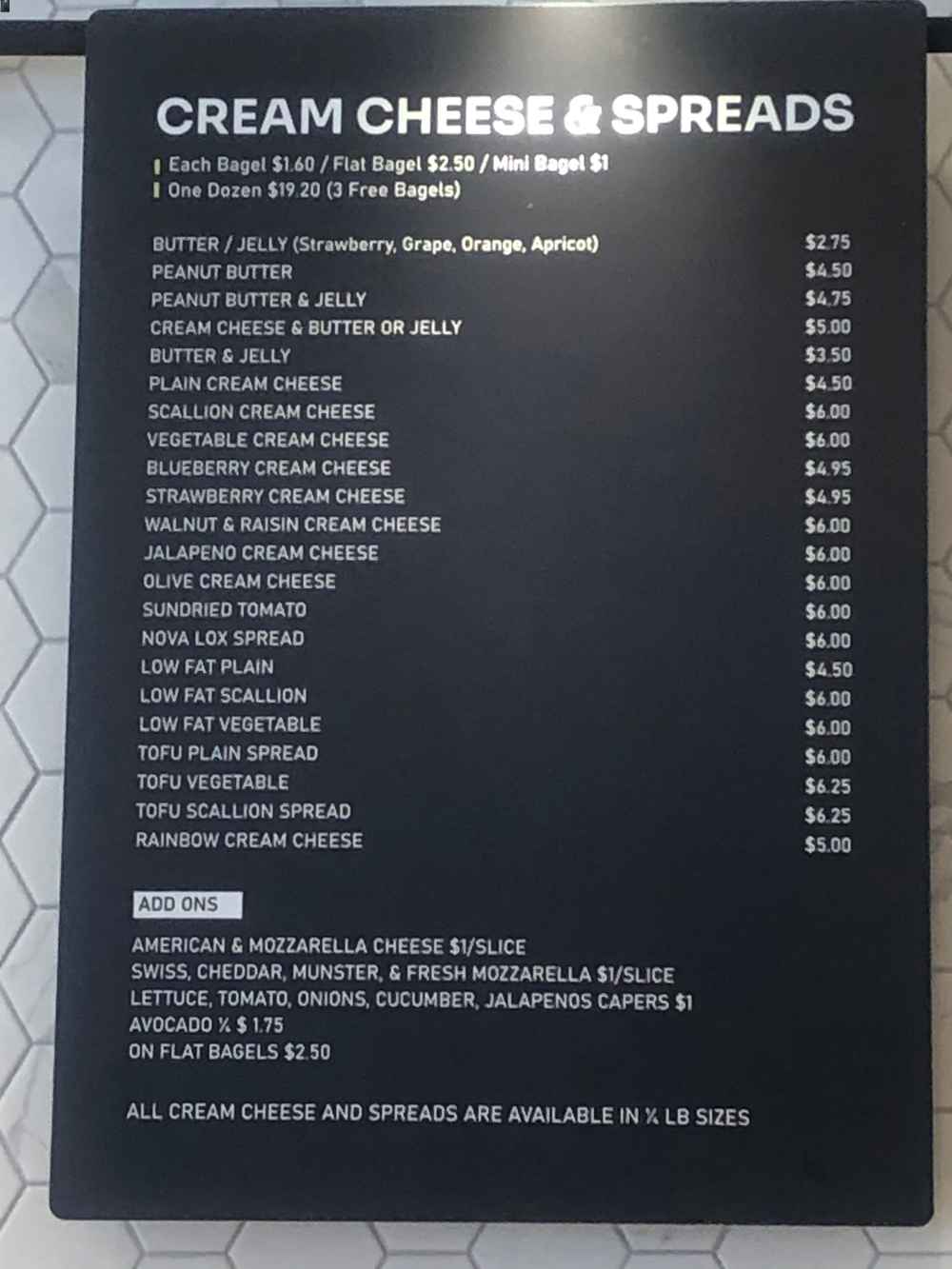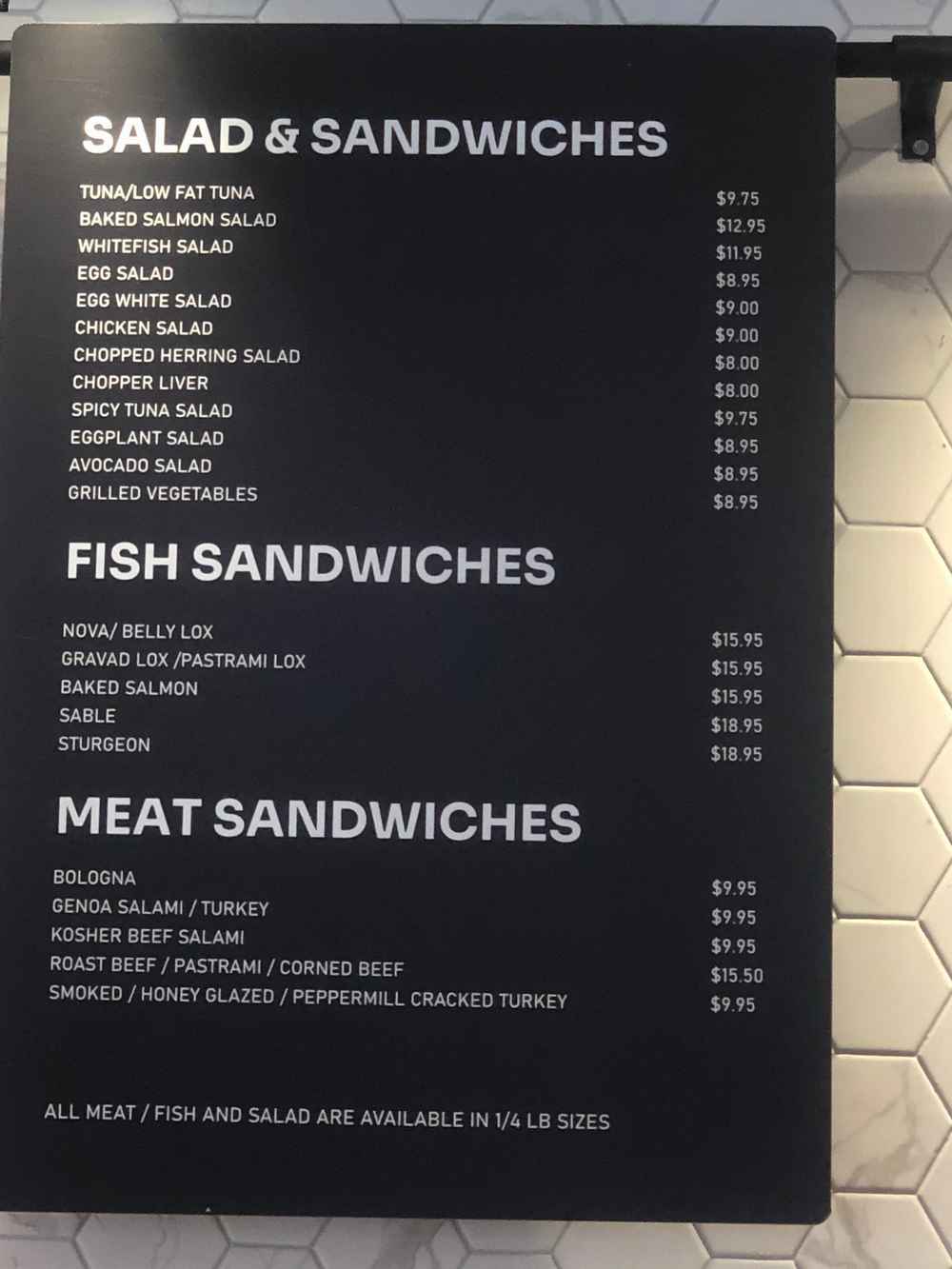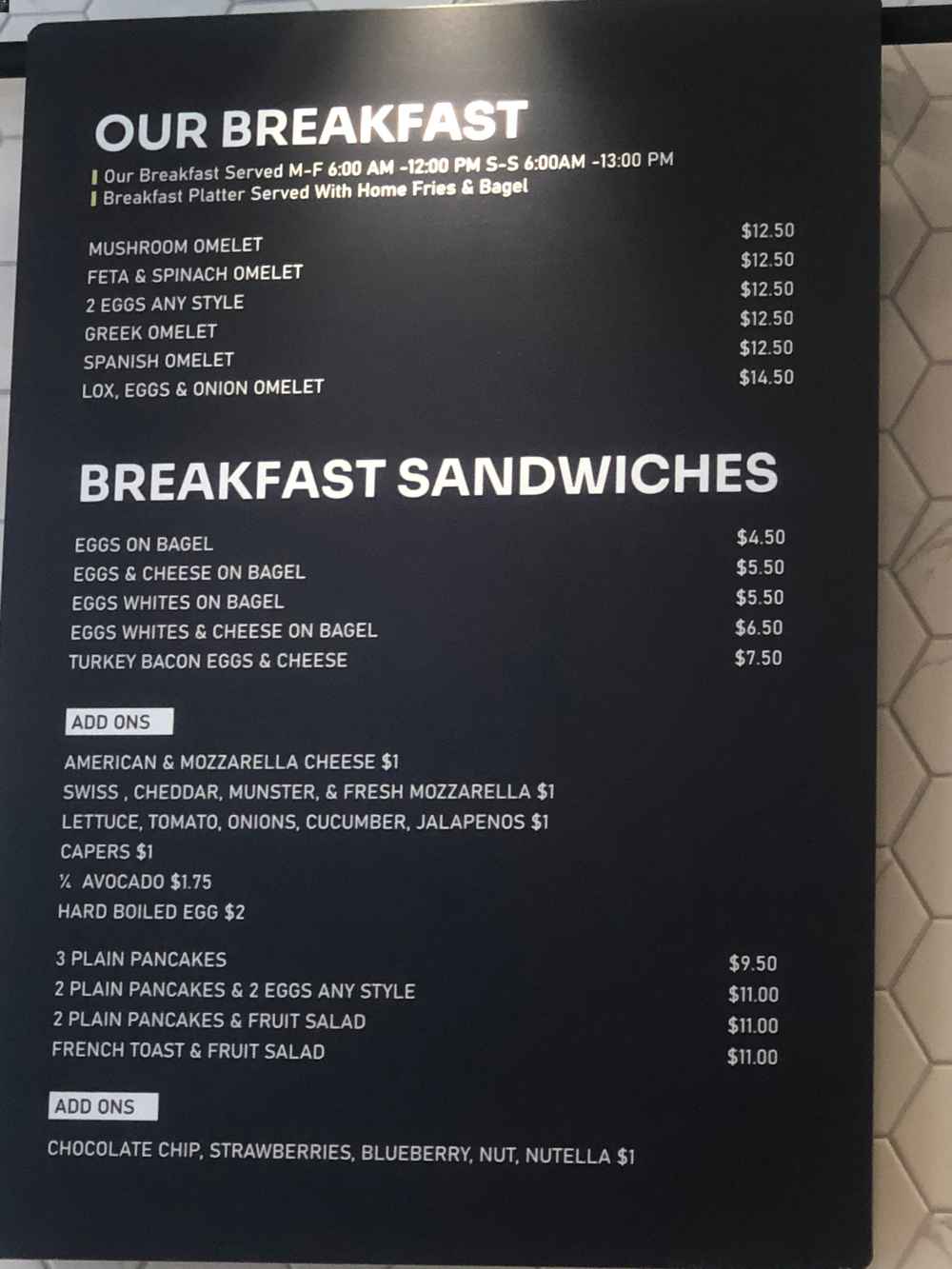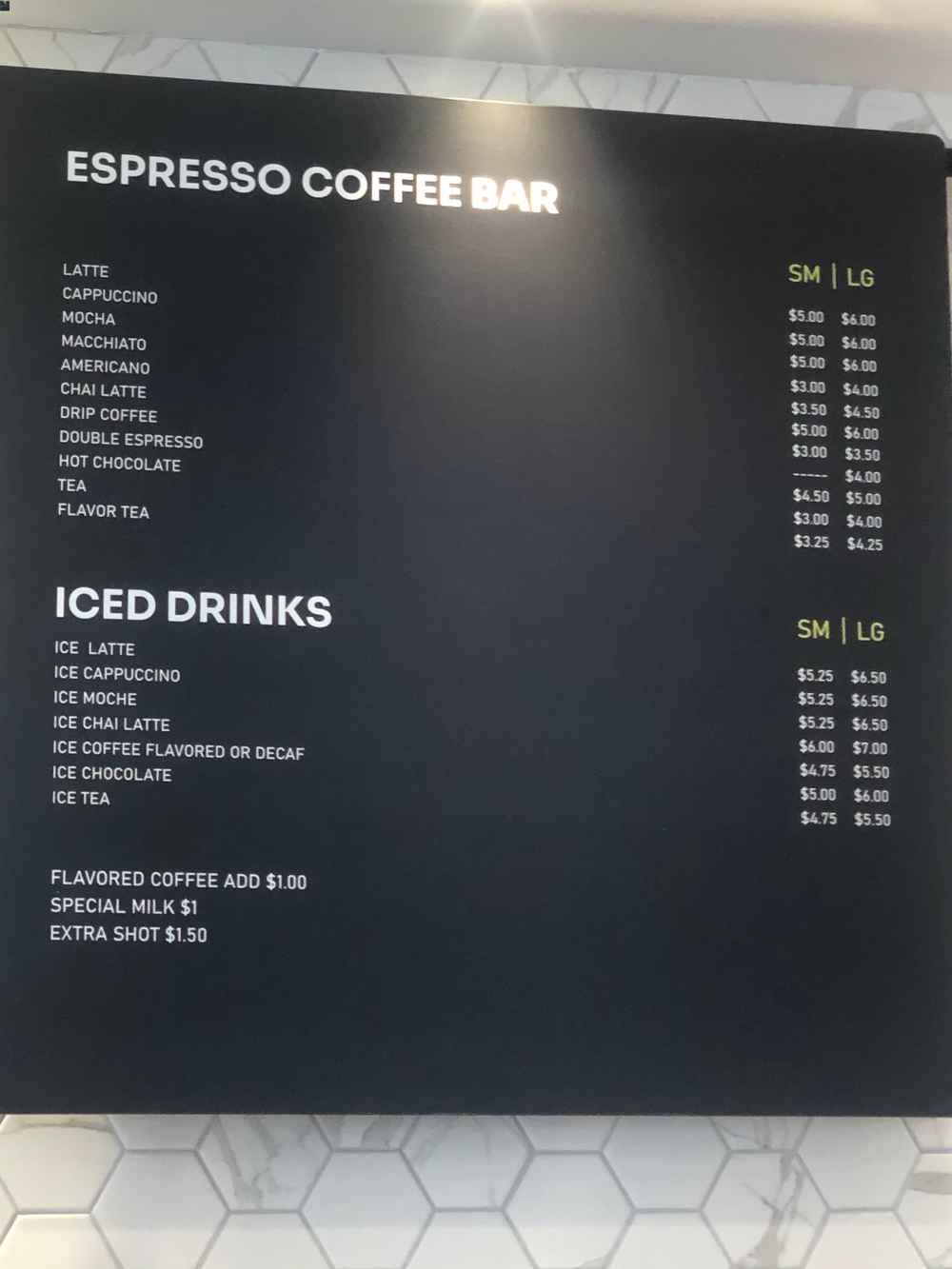 Put B&B Bagels on your list of places to try. It wasn't very busy when I went, so we'll see how quickly they can move a line when it gets busy. If everything else I witnessed was an indicator, though, B&B is ready to hustle.