Nobody's Darling, the new bar at 1664 First Avenue between East 86th and 87th streets, celebrated its official grand opening on Thursday, November 10, after a soft launch last weekend among the New York City Marathon festivities.

Advertisement



The new spot comes from J.J. McHugh and Barry Spellman, the owners of Biddy's Pub and the former DTUT. The space Nobody's Darling has taken over was previously home to East End Bar & Grill.
Fans of retro VHS tapes will love the bar's entryway, lined with classics such as Spice World, Major League and Grease. There's even a cassette tape section with a wooden Yosemite Sam sign welcoming guests through. This nostalgia, predominantly from the 1980s and '90s, paved the way as Coolio's "Gangsta's Paradise" played over the sound system when we came through at about 11 p.m. on Thursday.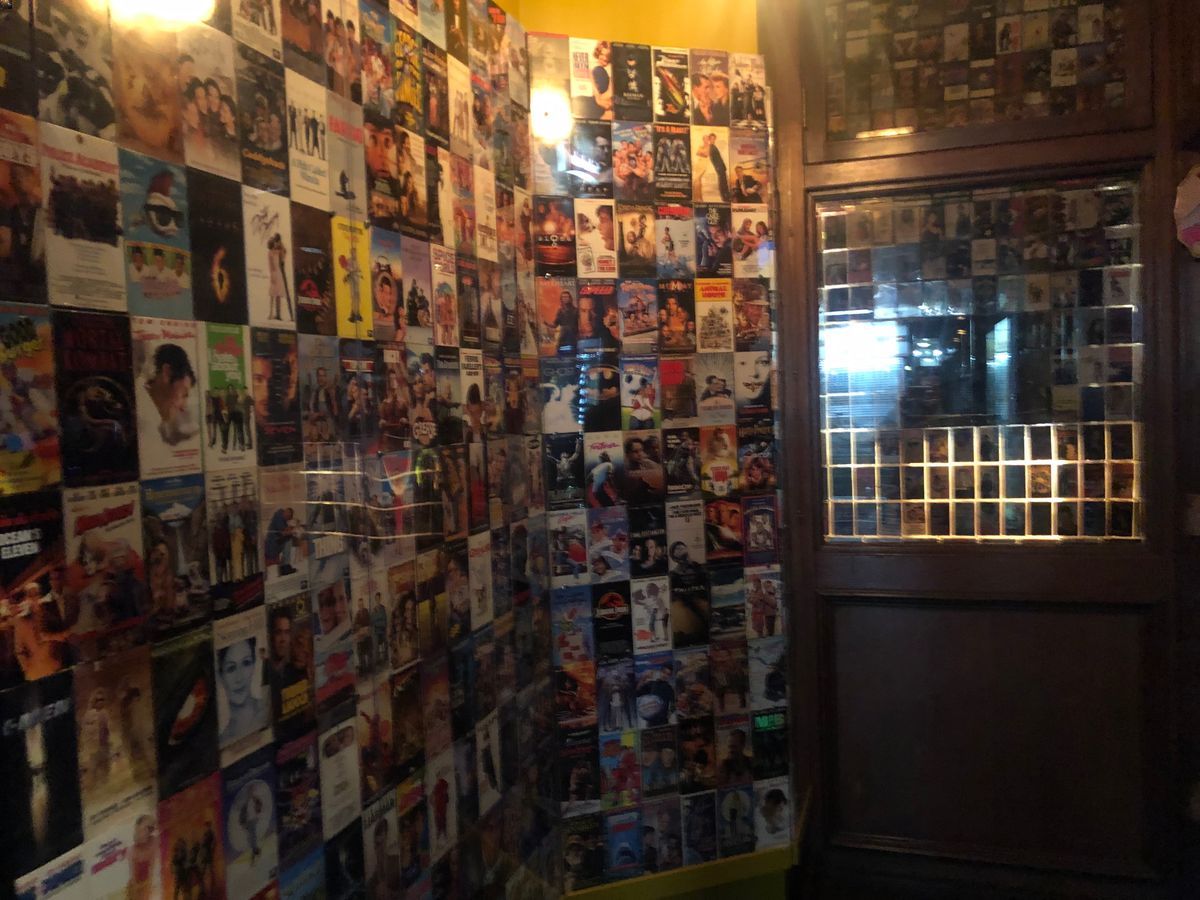 The place was busy without being too crowded. The bar, which seats about 20, had one available seat toward the back, while the tables and booths around the room—with seating for another 45 to 50—were bustling with action. Lots of empty drinks were in a plain sight as the two bartenders worked diligently to fill orders, which is definitely a great problem to have for an official first night. Business was booming; we even spotted three dogs inside the pet-friendly establishment.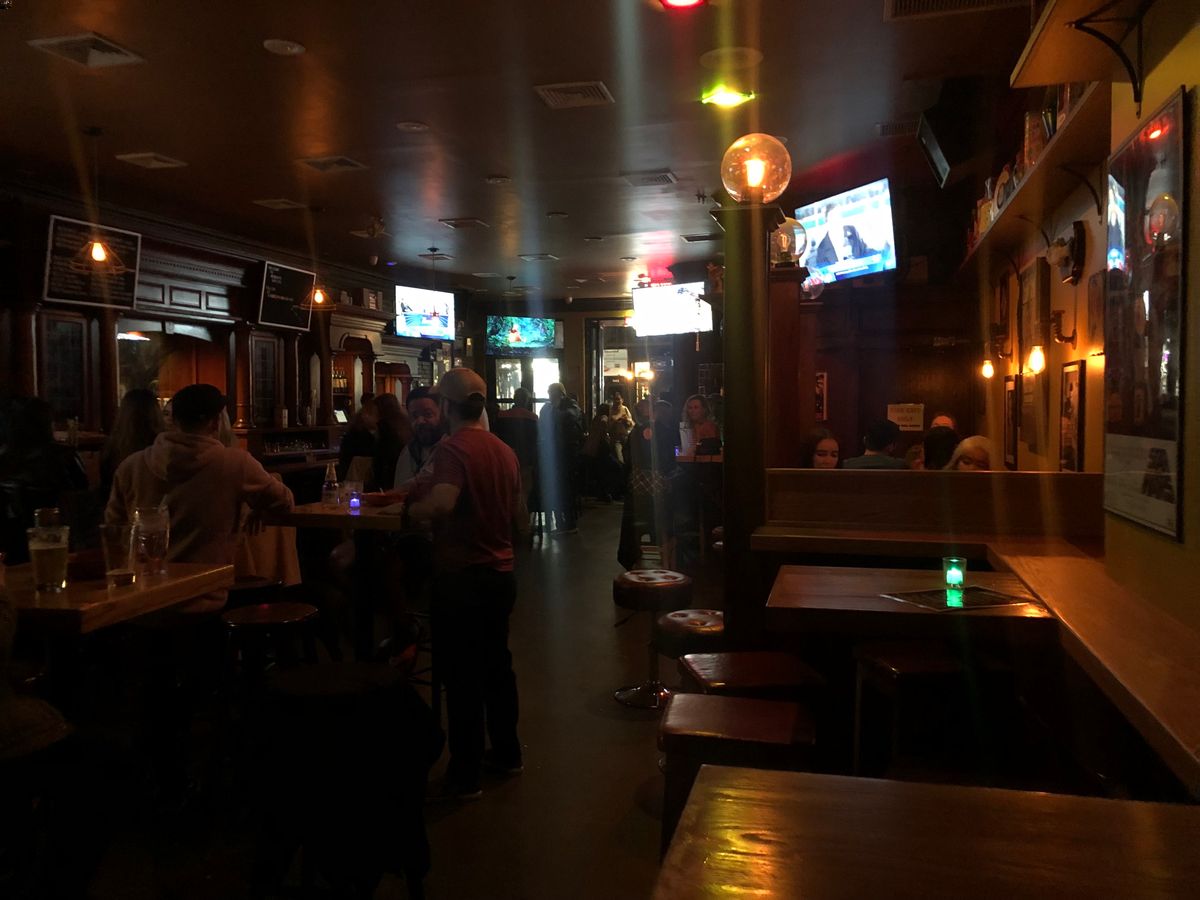 We squeezed in at the single seat at the bar and ordered a Nobody's Darling Lager for $6. Other drafts on tap include Lagunitas IPA, Kona Big Wave, Abita Purple Haze and Downeast Cider for $8. Guinness is available for $9. The cocktail menu is short and sweet, with drinks like Adult Capri Sun and Sour Patch Watermelon Lemonade going for $12, mixed and served in a plastic bag and with a straw. Adult juice box style.
Advertisement



The music of the evening was a hybrid of '90s hip-hop, with classics like "Hypnotize" by The Notorious B.I.G. and "Girls" by the Beastie Boys sprinkled between club bangers like "I Could Be the One" by Avicii and Nicky Romero and "Million Voices" by Otto Knows. "Diamonds On the Soles of Her Shoes" by Paul Simon was a sweet breath of classic rock air around the midnight hour as we tried one of the house shot specials, a peanut butter whiskey for $7. Always nice to see a pickleback shot special ($7) on the menu too.
Vintage is the name of the aesthetic game at Nobody's Darling. Street Fighter 2 and Pac Man arcade consoles hold post next to a popcorn maker that churns out free buttery goodness all evening. That's the only food served here, but the waitress told us outside food is welcome.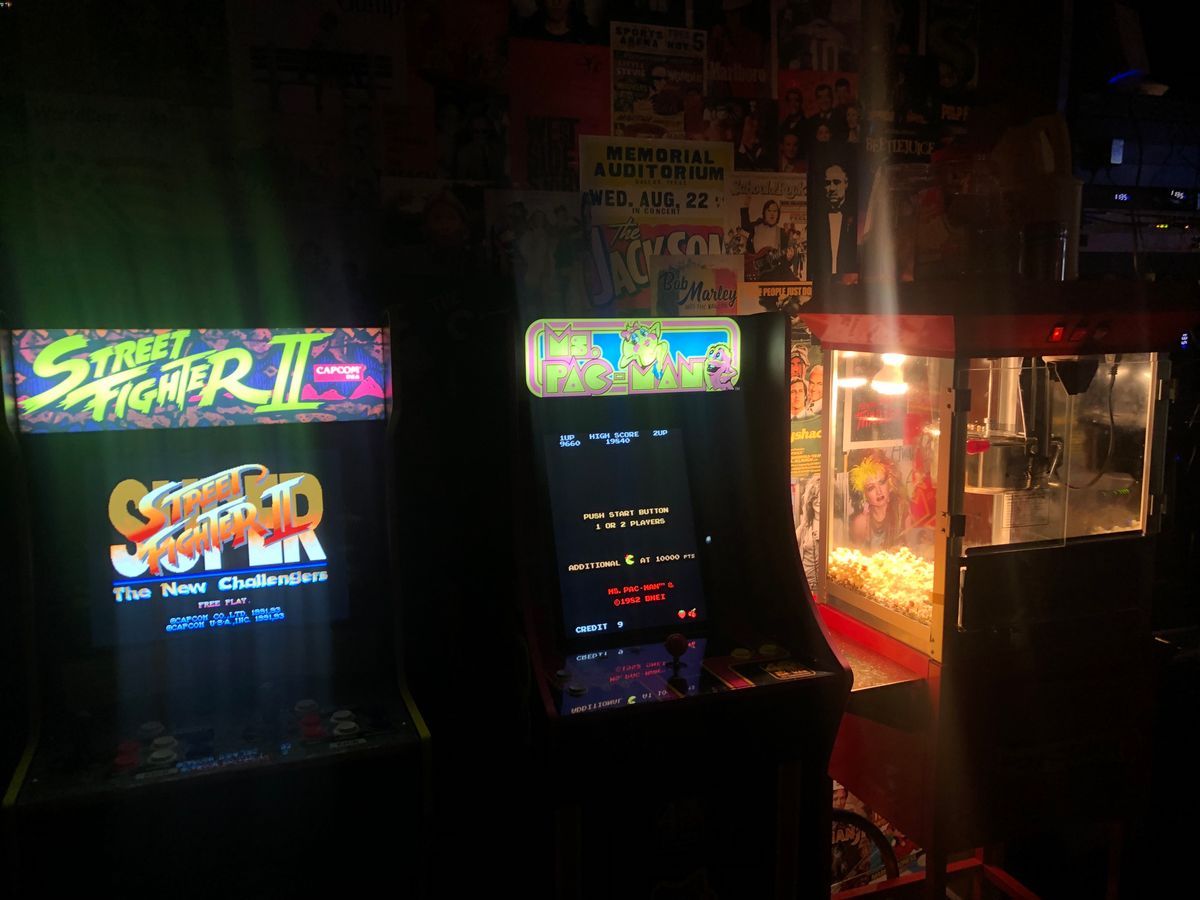 There's an Elvis statue behind the bar with a large John F. Kennedy button, while movie posters for Jaws, Star Wars and Charlie Chaplin's The Adventure hang around the room. Tin signs for soda pop and John Deere sit next to old-school Care Bears and Lite Brite still in their boxes. There's a games section in the back if you'd like to play Jenga or Connect 4, among others, but we didn't see anyone playing this time.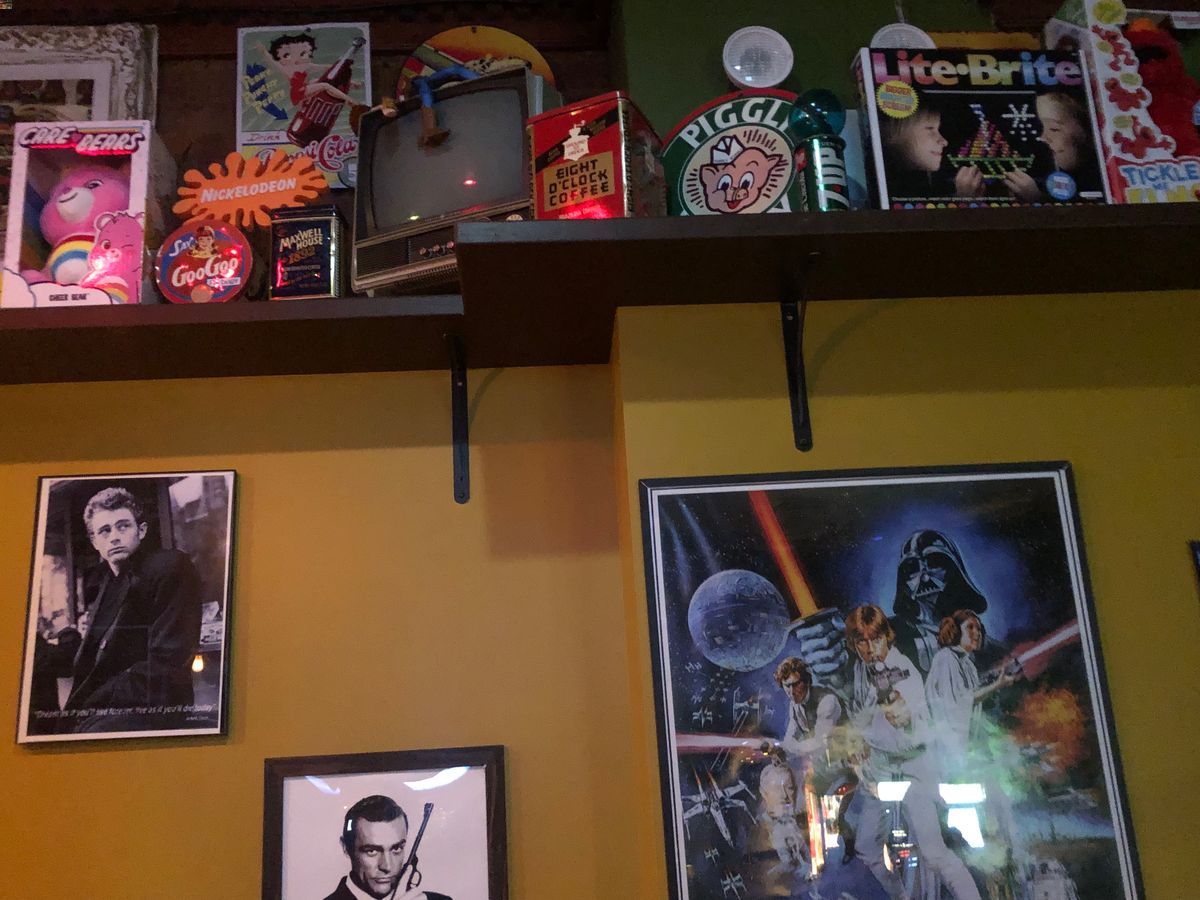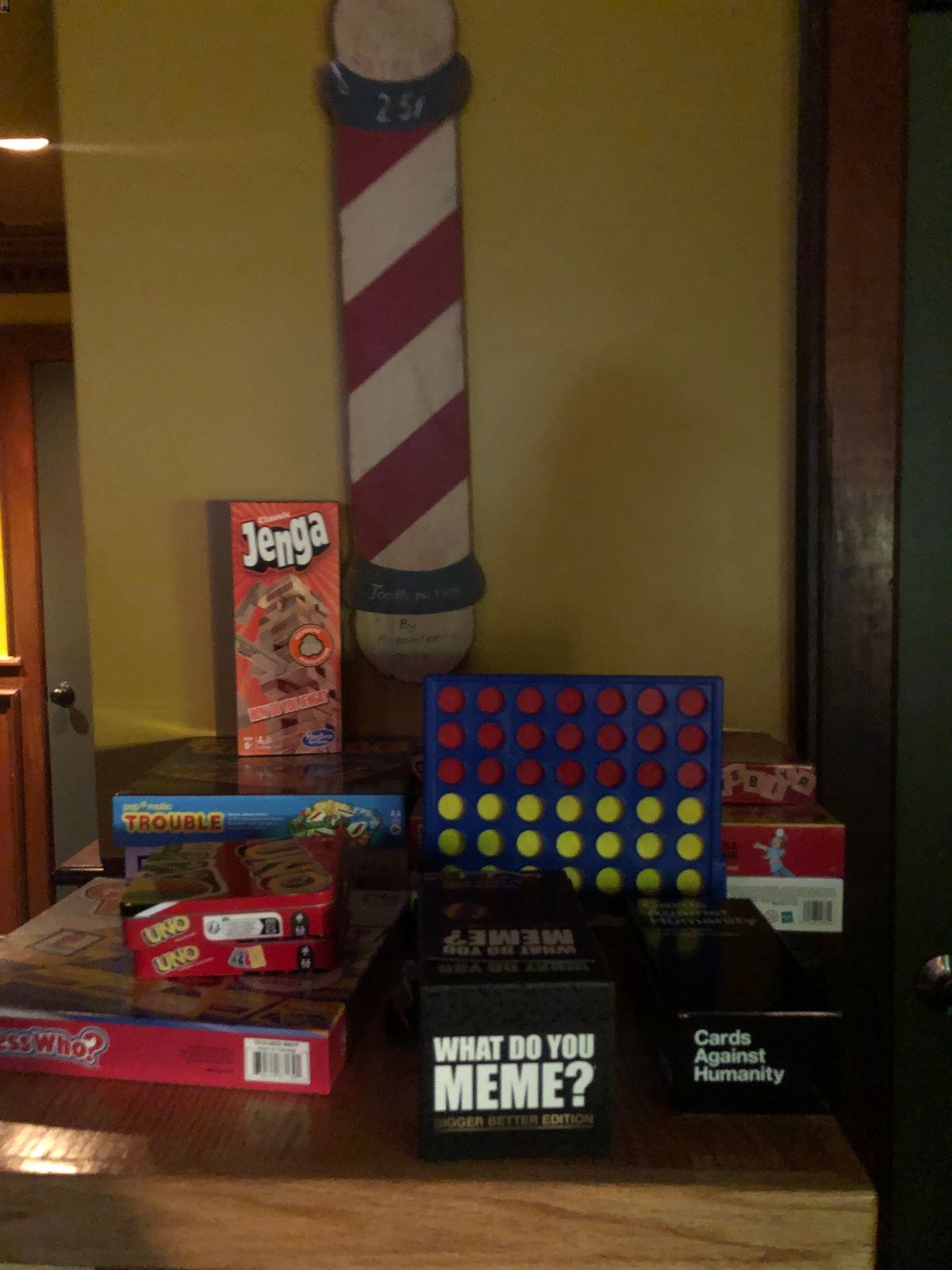 I was delighted to see characters from the 1995 A Goofy Movie by Disney to signify the men's and women's room, with Max Goof (Goofy's son) and Roxanne, respectively. Anyone who saw the recent Atlanta documentary episode about Thompson Washington – the former animator accidentily elected CEO of Disney and the brain child of the movie – would likely get an extra-wide smile seeing this setup.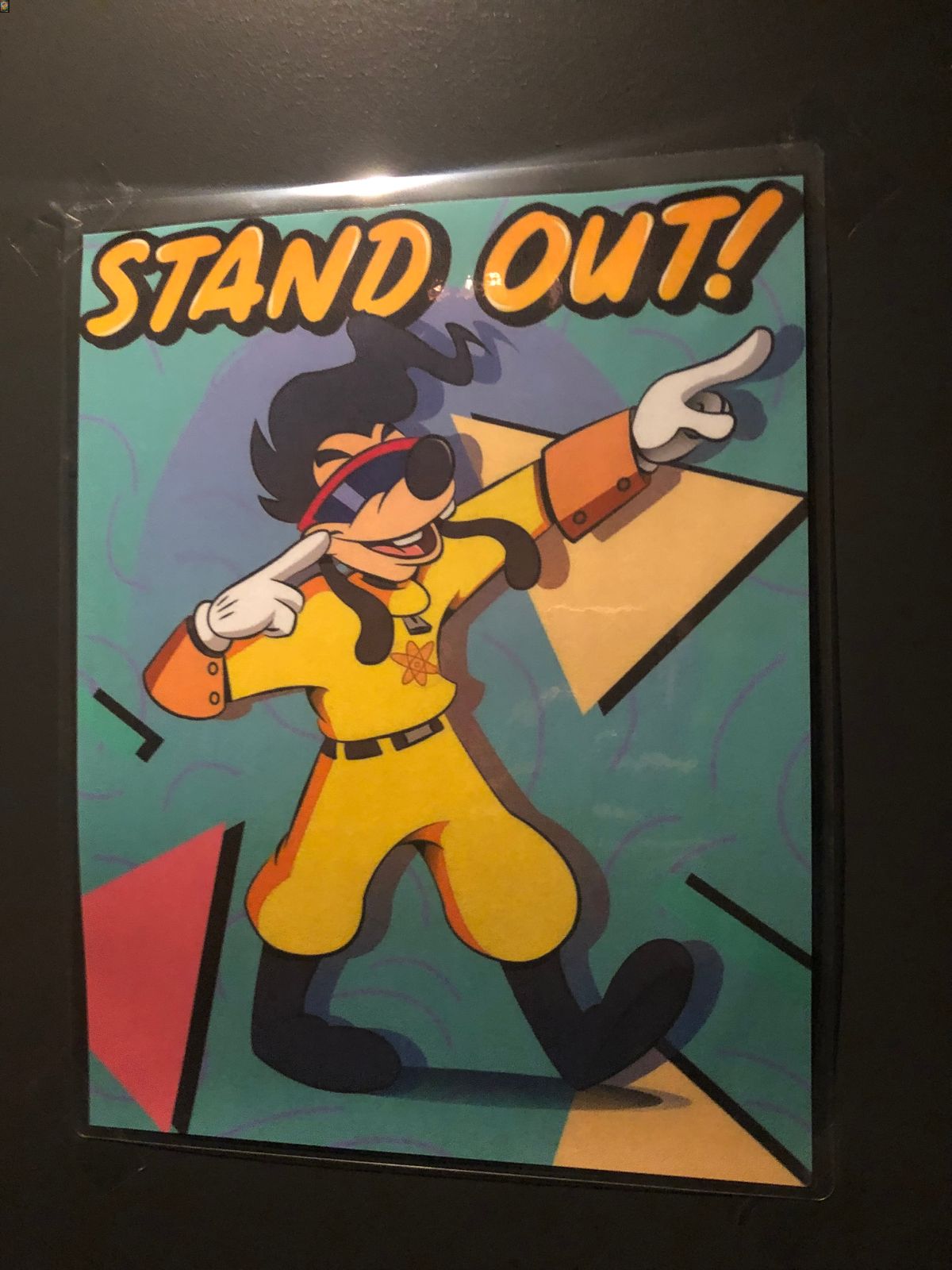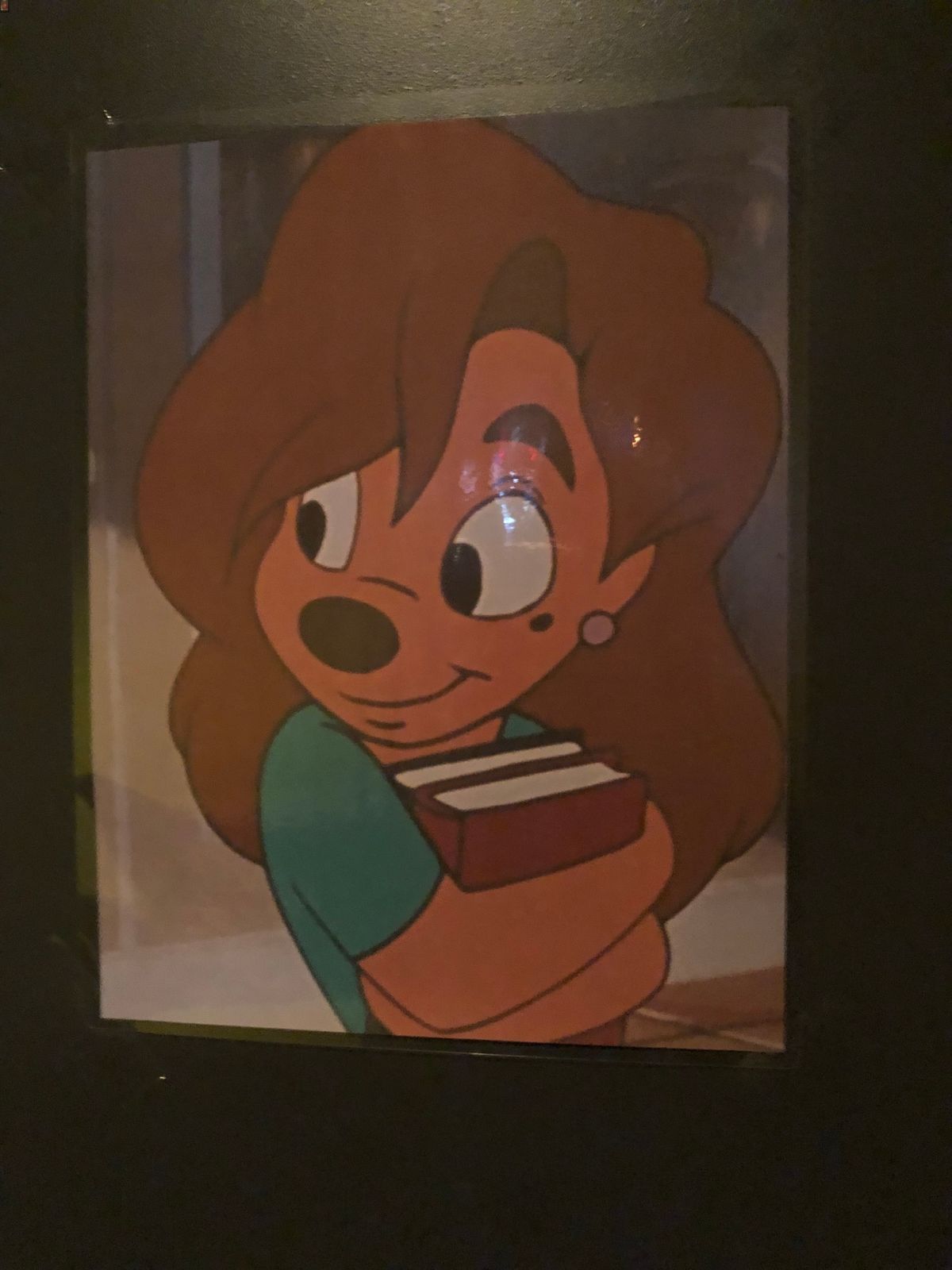 Speaking briefly with the male bartender of the evening, we learned this Nobody's Darling is not affiliated with the popular Nobody's Darling in Chicago. The bartender told us they hadn't even heard of the Chicago watering hole until today (Thursday) because they've been having an issue getting a Google listing under their name, which is likely why you won't see anything if you google them right now.
For now, it's best to follow Nobody's Darling on Instagram. Currently, their hours are loosely from 5 p.m. to 2 a.m., we're told.