The Upper East Side is getting a brand new bagel, if you can call an olde bagel new. Olde Brooklyn Bagel Shoppe, recipient of bagel ranking site Everything is Everything NYC's prestigious Best in Borough Award, is opening up a location here on the Upper East Side. The new Manhattan Shoppe will be located at 1698 Second Avenue at East 88th Street.
Advertisement
East Side Feed got the tip from eagle-eyed Instagrammer
@davidsamuelnir
, who spotted the 'coming soon' sign at the site of the former Shoga Sushi & Oyster Bar. Shoga, a ramen and sushi restaurant, closed
back in May 2022
 after the landlord allegedly wanted to double their rent. The owner decided to retire after 12 years in the business instead of renewing Shoga's lease.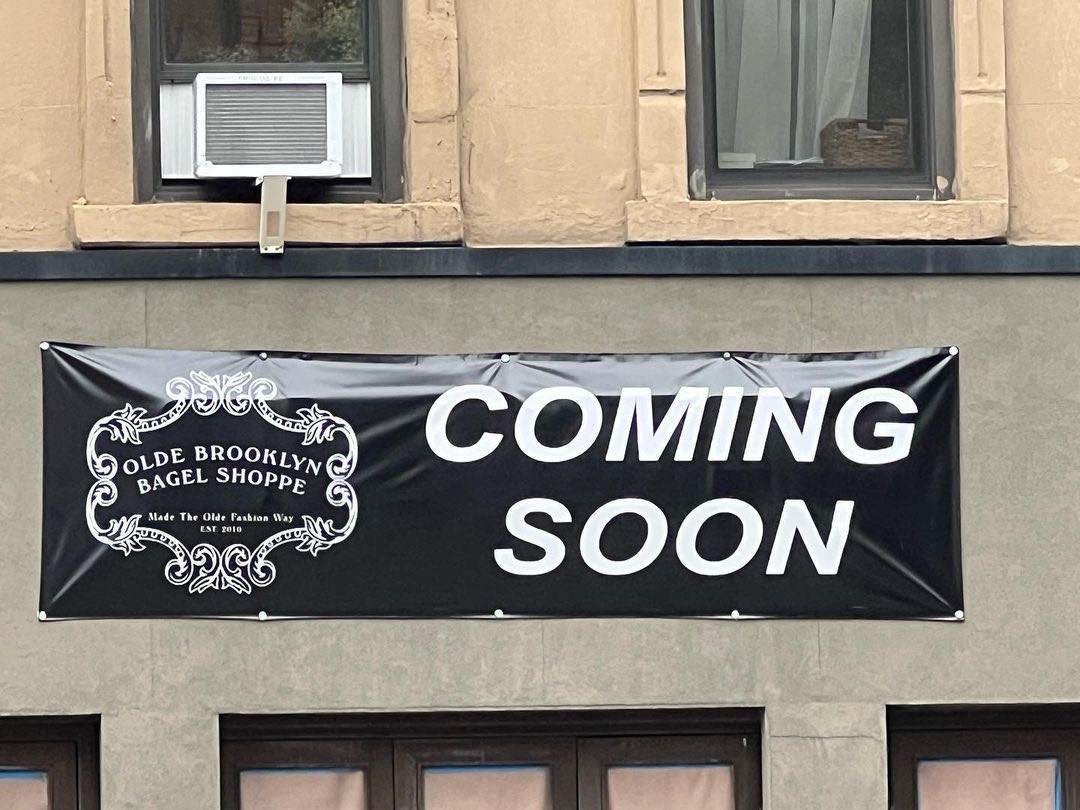 Whatever the new rent is, apparently Olde Brooklyn Bagel Shoppe decided it was worth raisin the dough. And they're not the only ones. Bagel places are popp(y)ng up across the neighborhood. Just last week, Tompkins Square Bagels announced it was opening a location at 1159 Third Avenue, between 67th and 68th streets, and at the end of July, Bagel Point – another Brooklyn-based bagel boutique, originally from Greenpoint – announced it would be coming soon to 787 Lexington Avenue, between East 61st and 62nd streets.
So what's the inside scoop on Olde Brooklyn Bagel Shoppe? And when will this new location be saying open sesame? We asked the owner, Frankie Assad, who told us everything.
It turns out this isn't Mr. Assad's first foray into the bagel biz. He used to run F Line Bagels, a Carroll Gardens bagel shop that got shut down by the MTA due to its use of MTA logos and similarity to a subway station. After shutting down, he opened Olde Brooklyn Bagel Shoppe in 2010. Now, he's ready to make the jump into Manhattan where he wants to "give the city a taste of a real Brooklyn bagel."
Advertisement
The Upper East Side  location –  along with another one on 2nd Ave and East 7th Street – is slated to open in October.
Will the supposed best bagel in Brooklyn be able to cut it here in Manhattan? Or will they end up getting creamed? It seems we'll have to wait and see. Learn more at www.oldebrooklynbagelshop.com.