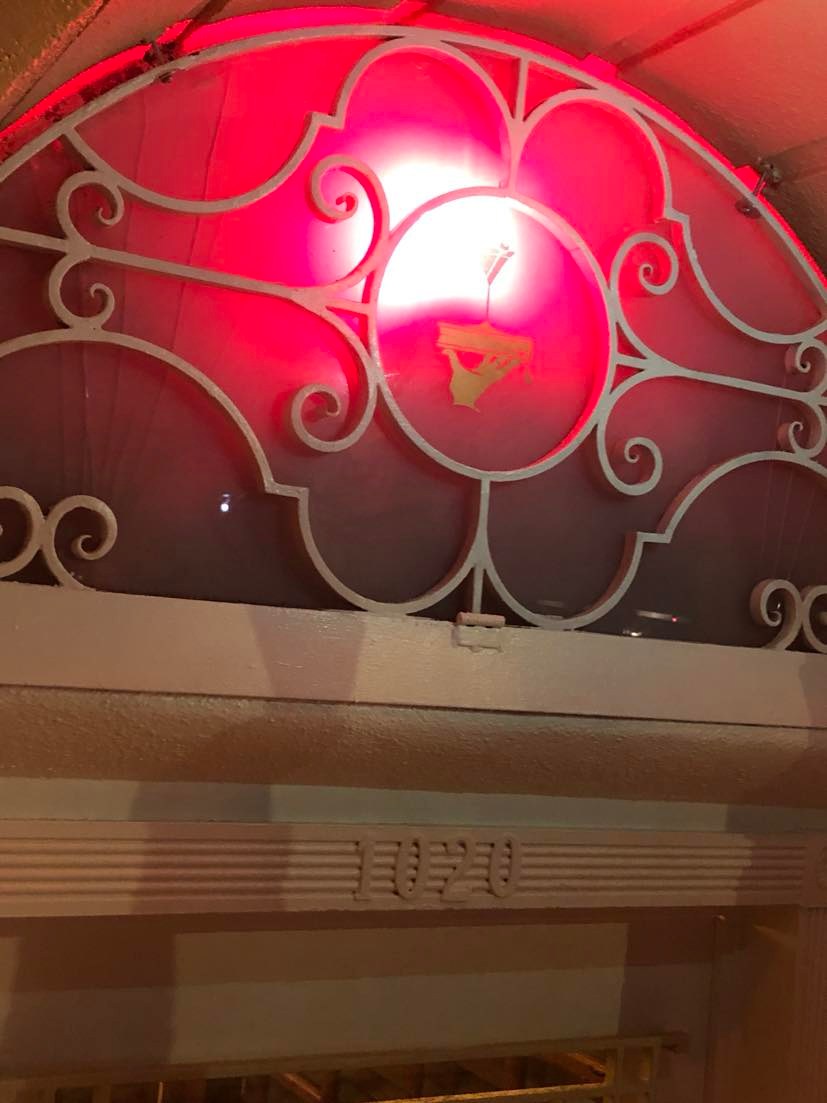 A little red light greets you above the door at Melody's Piano Bar, now open at 1020 Lexington Ave, between 72nd and 73rd streets. The JinJoo Yoo Trio performed a four-set show of jazzy tunes to commemorate the grand opening on Monday night.

Enter the chic new hangout to find black leather couches hugging the walls, dim lighting and a loaded drink menu.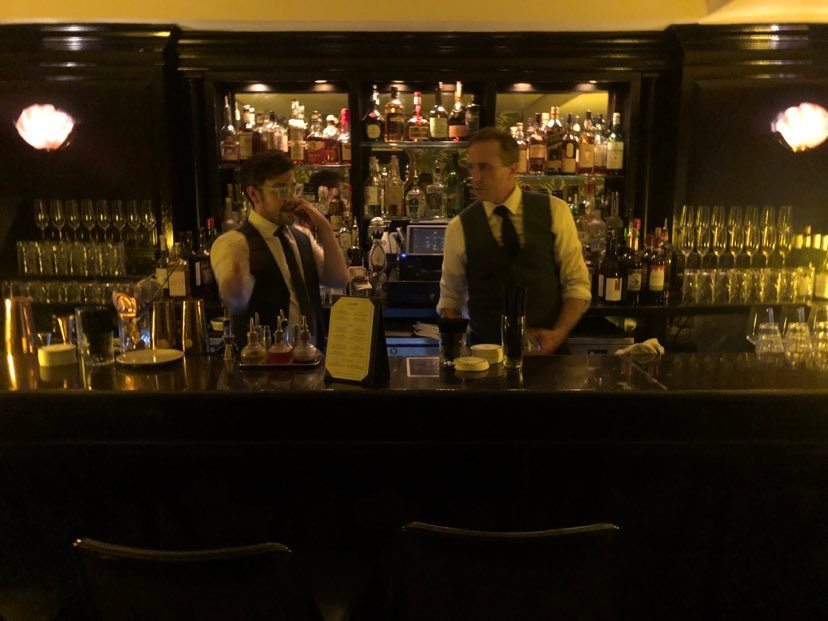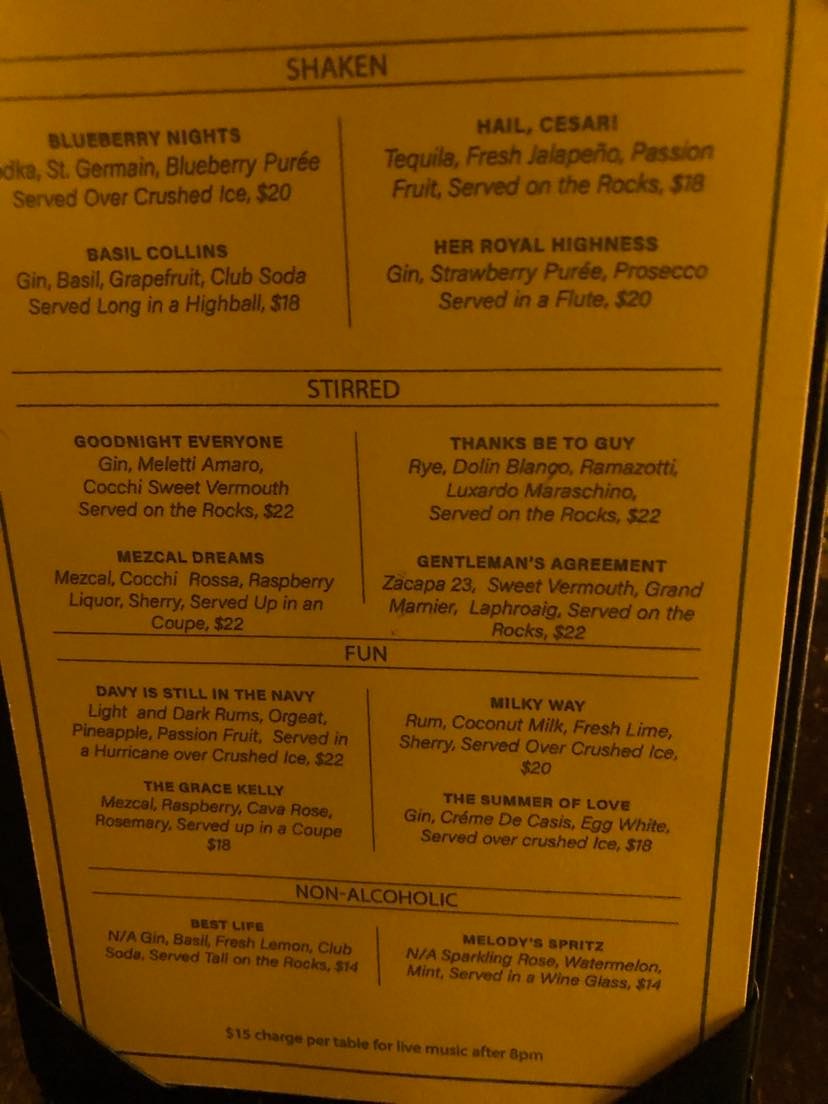 We started with the Hail, Cesar! with tequila, fresh jalapeño and passion fruit ($18). The Gentleman's Agreement (pictured below) with Zacapa 23, sweet vermouth, Grand Marnier and Laphroaig was a nice shake up to follow ($22).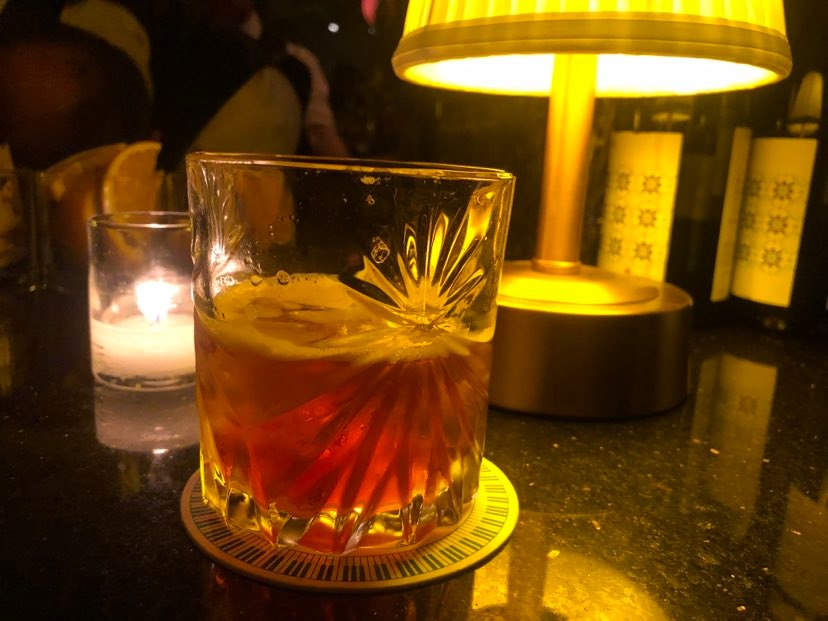 A line of candlelit tables are separated by floor-to-ceiling wooden shutters. The band plays in front of the bar area with seating for about 15, comfortably. The whole space has an estimated 60 seats by our count.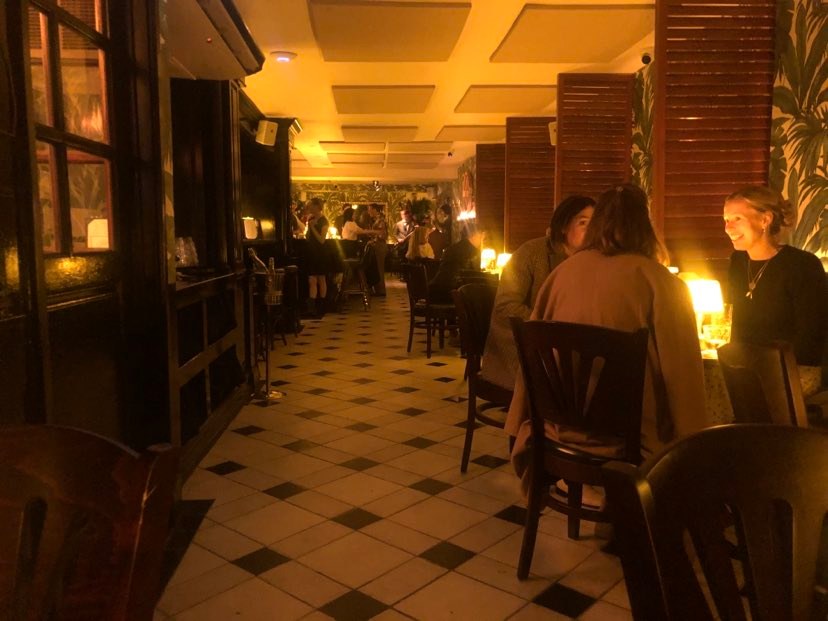 The room opens up in the back with wraparound corner seating. You can hear the music everywhere but it can get a little loud with chit chat at times. The intimate space cozies in from textured palm wallpaper by Versace. A member of the staff also confirmed they kept the beautiful art deco tile flooring from their legendary predecessor, Lexington Bar and Books.
The JinJoo Yoo Trio — featuring Stefano Doglioni on bass clarinet and Daniel Duke on stand-up bass — played past midnight, treating the crowd to jazz standards like Star Eyes by Charlie Parker and Autumn in New York, which Frank Sinatra made famous in 1949. With JinJoo Yoo from Seoul, South Korea on keys, the trio is performing again this Sunday at Birdland Jazz Club.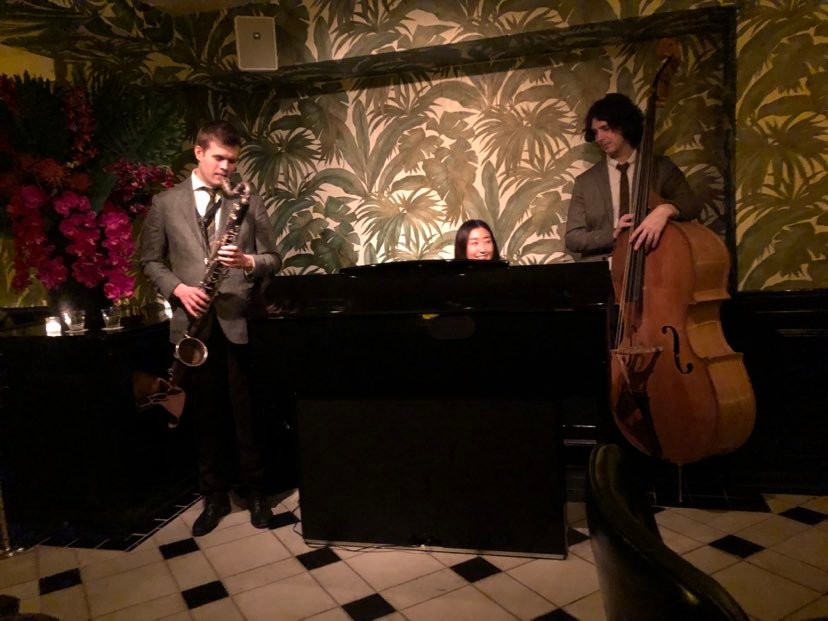 Melody's Piano Bar also serves snacks. Caviar & potato chips with créme fraiche & chives ($34) and truffled mac & cheese with toasted breadcrumbs ($26) are among the standouts. Wash it down with a $300-dollar bottle of Dom Perignon if you feel like celebrating.
Brews include Carlsberg (Denmark), Asahi "Super Dry" (Japan) and Chang (Thailand), all for $10 per bottle. You can also buy wine by the bottle ($120-$160), or glass ($18-$27).
The current house piano at Melody's is thought to be a digital Yamaha Clavinova. Maybe they'll segue to an acoustic piano down the road but space could make that tricky.
Melody's current hours are Sunday through Thursday, 6pm – 2am and Friday through Saturday, 6pm – 4am. A member of the staff said they expect to have a solo pianist performing every night from 6-9pm, then switch to trio music from 9pm onward.
For updates, visit melodyspianobar.com or @melodyspianobar on Instagram.