Dim lights, tin ceilings, hot jams: The Raven Pub — at 1471 First Avenue, between East 76th and 77th streets — just wrapped up its first full weekend since its official grand opening on Sunday, September 18. We dropped in a week later (Sep. 25) to check it out and tip some back.

Amid the crisp fall air, The Raven's giant front window casements were split wide open to chill the temperature of the room. You could hear the music playing inside as soon as you got to the door.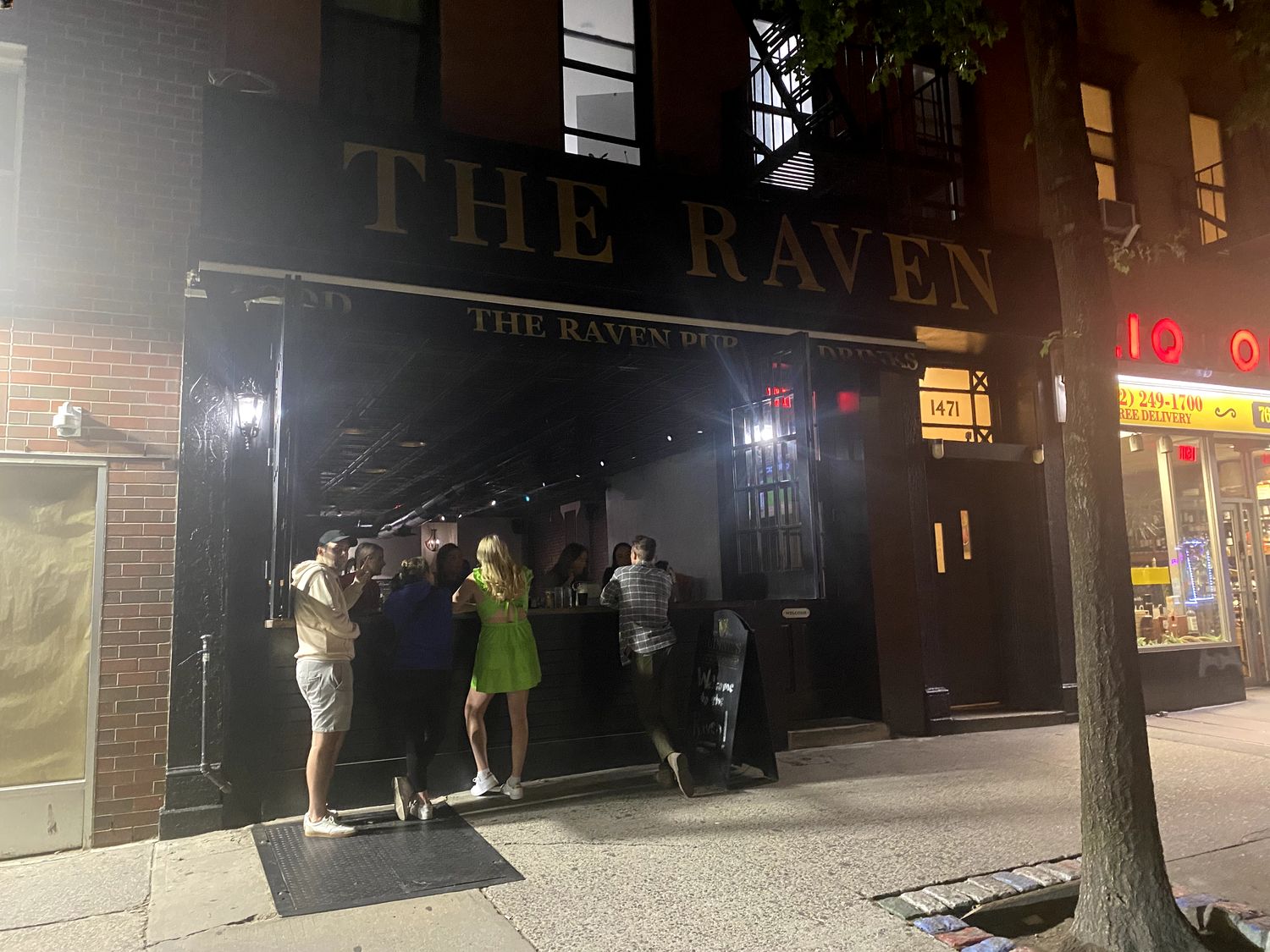 The volume was just right and the soundtrack consisted of Brooklyn Dreams, Trans-X and then "Dancing Queen" by ABBA, which got several patrons raven on the dance floor between the bar and back tables.
In a silly move by me, I was rocking out so hard that I knocked my glass over, spilling my Stella Artois across the table I was sitting at.
Advertisement



Out of nowhere came the bartender, Deirdre, to help me clean up the liquid. Deirdre's clutch clean earned her triple honors, as she also replaced my beer for free and was the mastermind behind the top-notch '70s and '80s-heavy playlist.
READ MORE: Jeremy's to Open Friday, September 30
Additional beers on tap include Hex Hazy IPA, Blue Mother Pumpkin Ale, Goose Island IPA, Blue Point Toasted Ale, Bud Light and Kona Big Wave Golden Ale. The Raven also flies with a dedicated Guinness tap, which is always a joy to see and drink.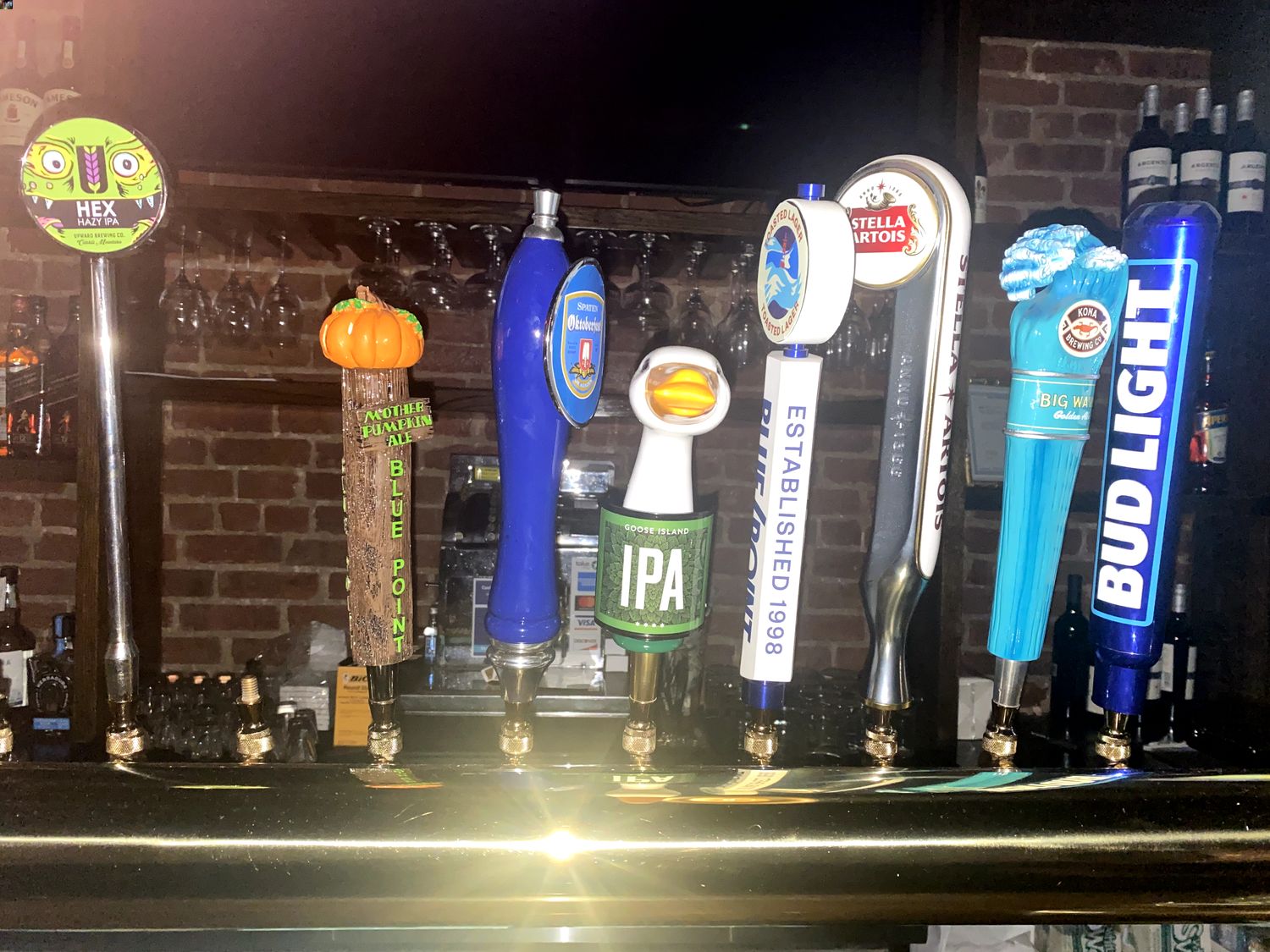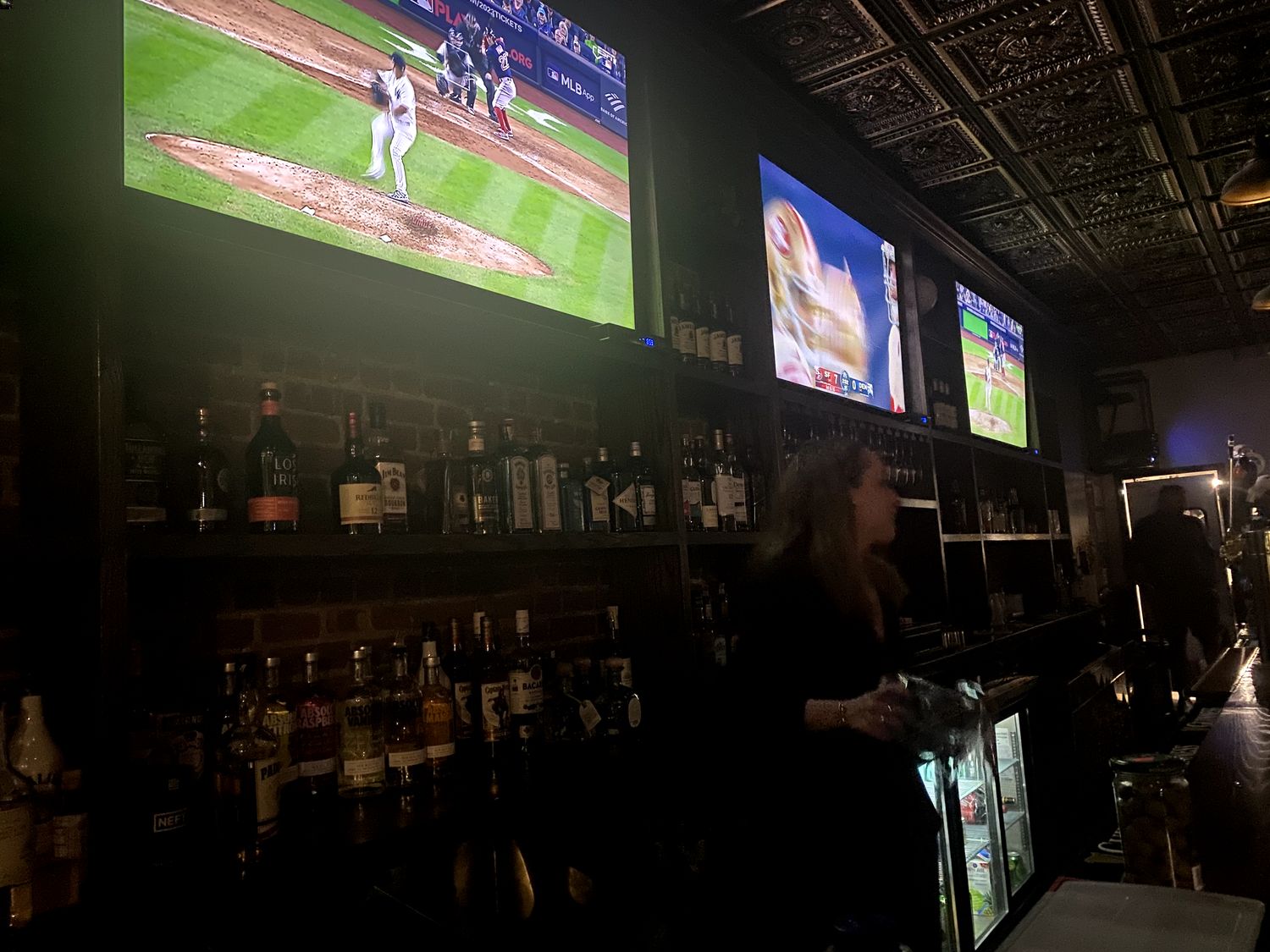 Food will be coming soon. Deirdre told us to expect chicken wings, burgers, tacos and a selection of Irish plates — which should come as no surprise as the team who runs The Raven is the same crew behind Dylan Murphy's at 1453 Third Avenue, between 82nd and 83rd streets — which offers popular staples like bangers and mash, shepherd's pie and fish and chips.
The Raven will also soon be introducing Tuesday trivia nights. Dylan Murphy's trivia night takes place on Mondays at 8pm.
In addition, we've learned the interior will soon be enhanced with lots of fun knickknacks and wall tchotchkes .
The layout of The Raven is excellent for mingling as there's a lot of space between the front bar and back tables. There are also great seats right up front by the window, real estate made even more valuable with the windows open. We estimate seating for around 50, but there could be more if they decide to add tables in the back of the room, which is currently wide open.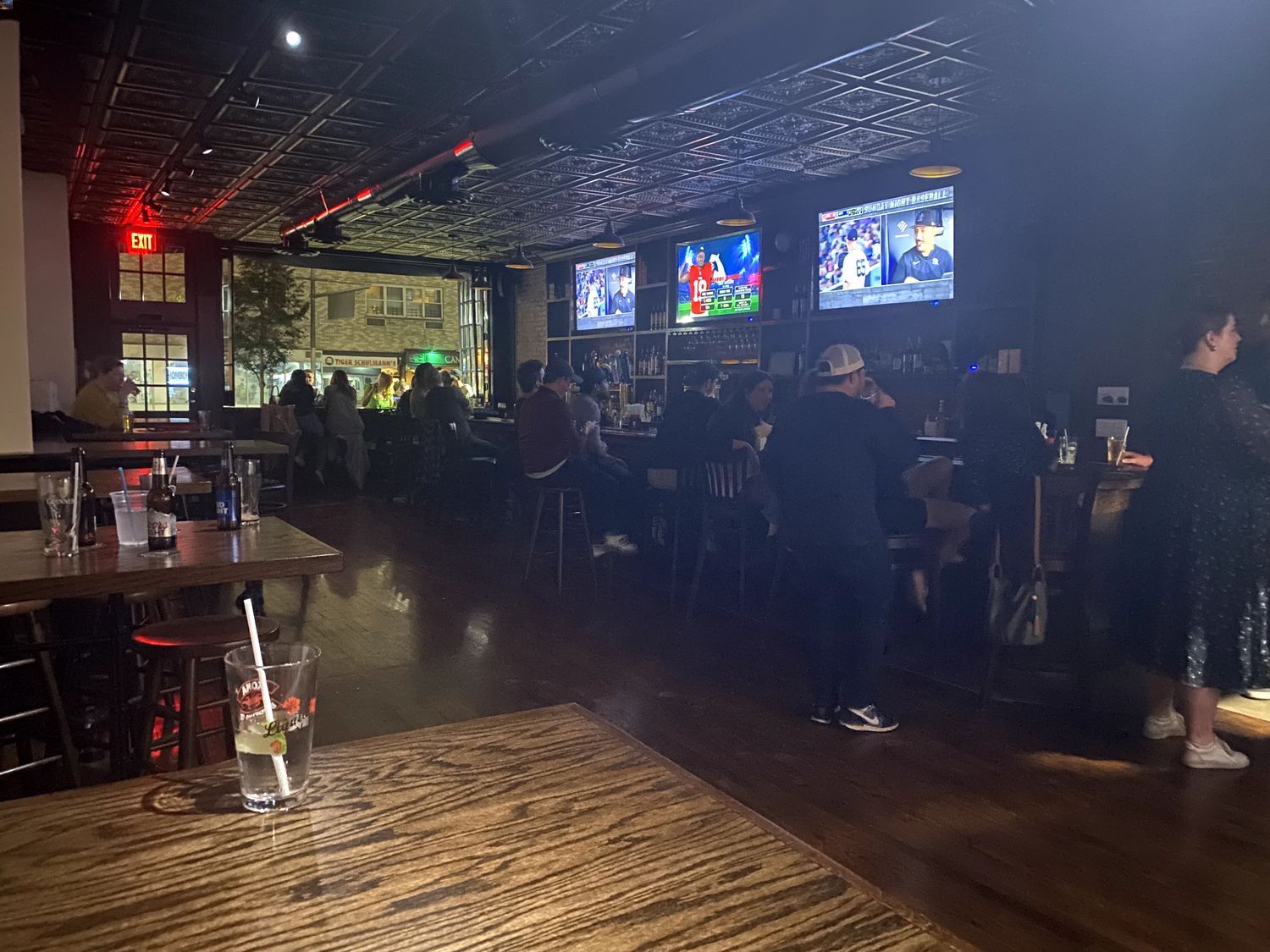 The Raven is open from 12 p.m. to 4 a.m. daily. For updates, follow @ravenpubnyc on Instagram. You can also keep an eye on the bar's website, which is currently under construction.