Rathbones shut its doors in February 2021 after serving the Upper East Side for 49 years. But in January, the bar's new co-owner —  Robert Meller — told us he'd be bringing it back: the sawdust, the famous wings, the name.
On April 10, Meller sent us an e-mail with an update: "We were forced to change our name to Meller's Sports Hub & Grill."
Fellow co-owner Domenick Pisciotta told us they never secured the rights to the Rathbones name — so when word spread that they were keeping it, there was talk of a lawsuit, resulting in the name change.
Advertisement



In any event, I visited the new bar at 1702 Second Ave, between 88th and 89th streets, to see what it's all about.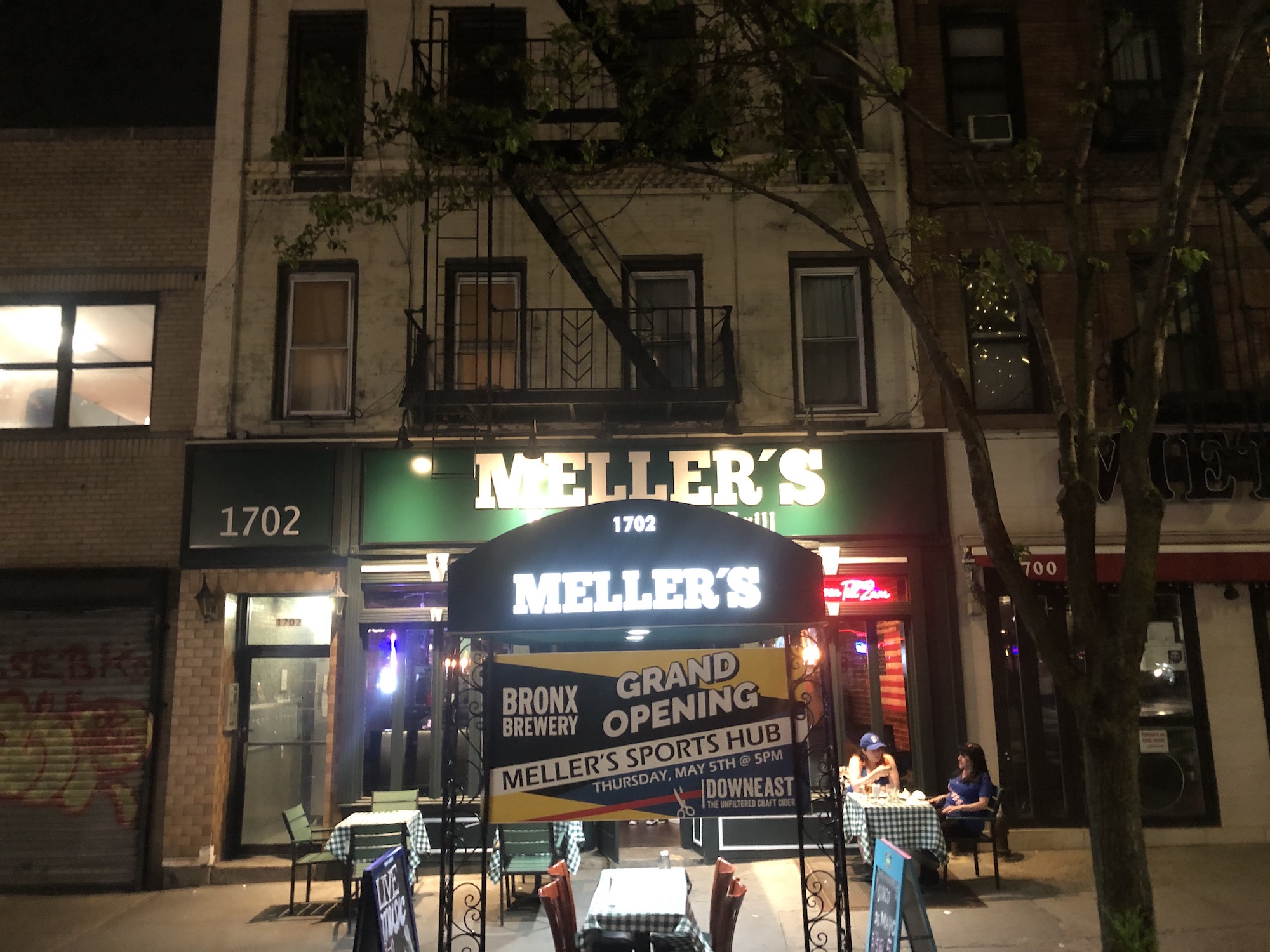 I showed up on May 5 (opening night) at 11:45 p.m. and the music was so loud I debated just turning around. A few people were dancing in the bar area, so I put the blame on myself for maybe getting old and I pressed forward so I could at least try the wings. The DJ was mixing songs with Cinco De Mayo flavor, along with bangers like "This Is How We Do It" by Montell Jordan, "Rich Girl" by Gwen Stefani, "Yeah!" by Usher and "Thug Room" by Lo Life Thugs.
Meller's wing recipe is different, Pisciotta confirmed, and there's no more sawdust on the floor (though I was told they might bring it back at some point).
As I was told in January, two new wing sauces did make it to the new menu: Thai chili and BBQ. I sampled Meller's brand-new "Legendary Wings" and found them delicious. I'm not sure how a new wing is instantly legendary unless you're riding the coattails of your Rathbones predecessor. You know, the brand that was going to sue you if you took their name. Our guess is there would probably be some legal recourse if they touted they had Rathbones wings, hence the change. They do still plan on having a discount wing night, though.
I visited Meller's with an old Rathbones fan, who confirmed a lot of the space still looks and feels the way it did before. There's a painted American flag up front and new neon signs, but the seating and bar area itself is still what it was from before the pandemic.
Advertisement



The menu, however, is a lot smaller at Meller's — but that might be a good thing, as Rathbones had an estimated four-page menu that had several items sold out regularly.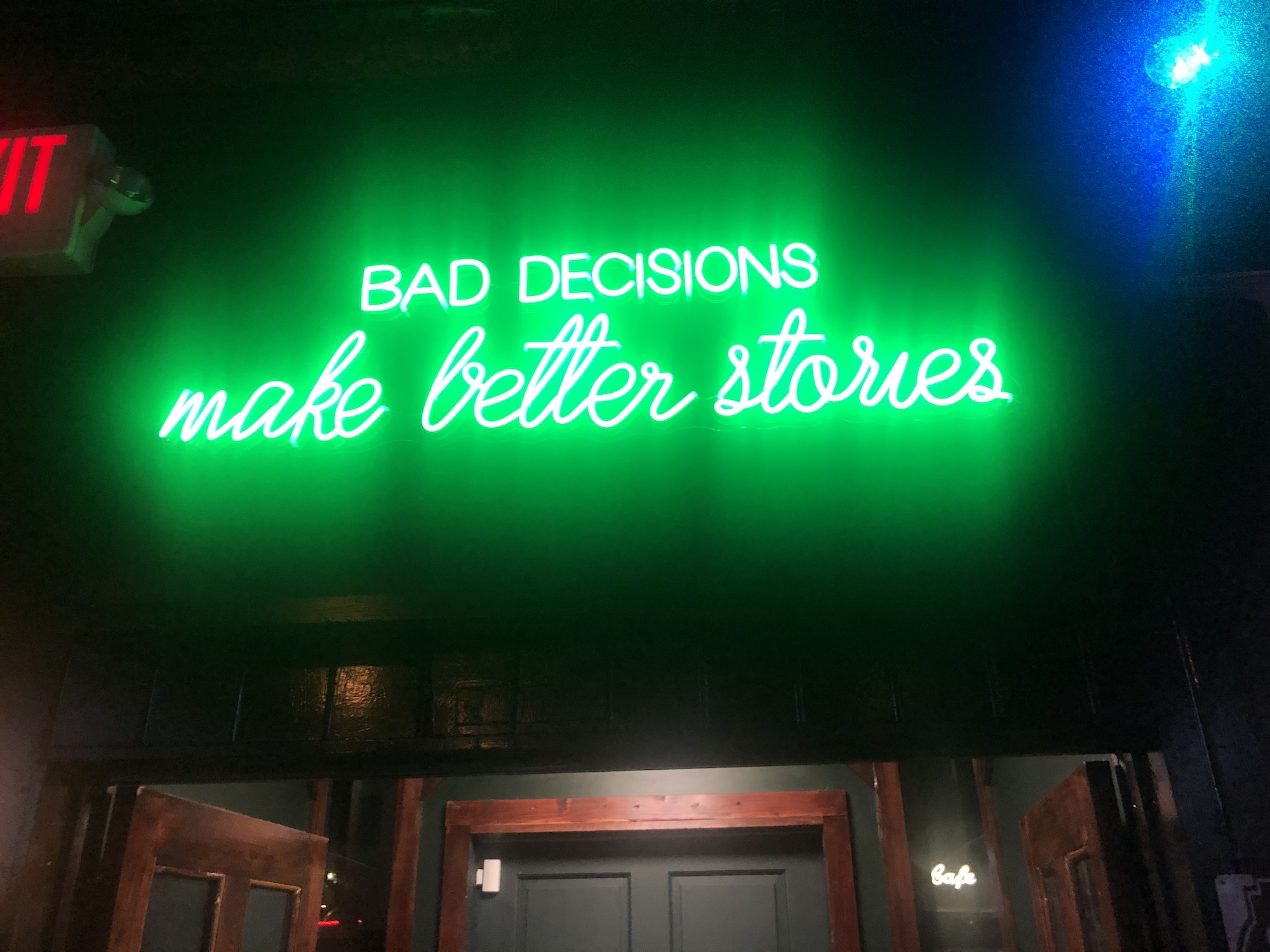 My guest and I had to lean over the table to hear each other talk throughout the night. At times, the volume was so loud that it bordered on "can't hear myself think" loud. Looking over the menu, I noticed "sautéed" was misspelled — as well as inconsistencies with how IPA was capitalized on the drink list.
Then, out of nowhere, my guest got screwed! — jabbed in the back by a loose screw sticking out through the booth's wooden backrest. She alerted the waitress, who informed a higher-up member of the team, but no apology was ever made from anyone, not even the waitress. Whammy.
In our January interview with Meller, he told us he was planning on opening in February. I learned on opening night it was a matter of getting the bar's liquor license approval, hence the delay. A lot has changed since that conversation, and a lot of time has passed, too — enough time to find screws poking through your booth (as it only appeared to be this booth in particular). Calling it a "soft opening" is not an excuse to screw a patron in the back.
Oversights in the menu, paired with the bait-and-switch proclamation of Rathbones returning, Meller's now lurks on the UES as a kind of fugazi: mooching off the legacy of the space's former tenant. I'd still go back, though, to see if they removed the screws and to crush wings on wing night … if the volume was turned down a notch.