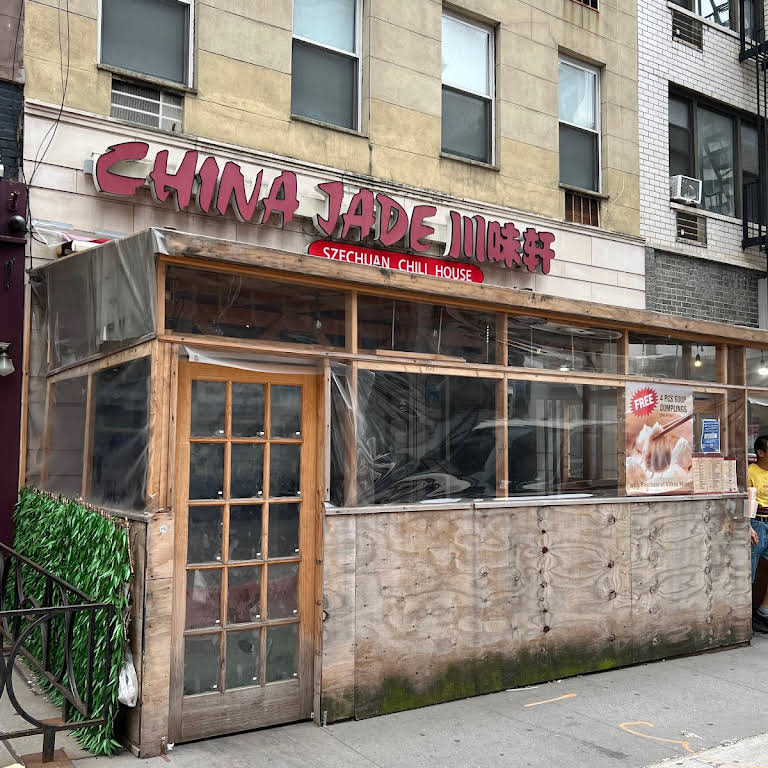 Being a New Yorker is usually a convenient experience. Most residents have a go-to bodega, a bank in the area, a reliable dry cleaning service and — of course — a solid Chinese spot that comes in clutch when cooking is too much of a chore or a quick meal that won't break the bank is in order.

Advertisement



When one of these disappears overnight, it sends your routine into a tailspin, and that's precisely what happened to fans of China Jade Szechuan Chili House, which until recently was located at 1643 Second Avenue between 85th and 86th streets.
Since opening in 2017 (and replacing another Chinese restaurant at the same location), China Jade has been somewhat of a Yorkville staple, offering Szechuan eats for affordable prices. However, in the past week or so, it's officially shut its doors (the phone line has been disconnected).
Though they offered an extensive menu, people particularly enjoyed the soup dumplings and noodle dishes, with many repeatedly returning for the popular lunch special. If you're a true soup dumpling fan, you know it's not easy to find a solid option — so this is certainly a loss.
READ MORE: Popular Wine Shop Announces Closure Ahead of Upcoming Demolition
While there are other establishments in the area to satisfy any cravings, China Jade Szechuan Chili House clearly had a loyal following, with multiple Yelp reviewers dubbing it one of the most authentic Chinese restaurants on the Upper East Side. That said, it certainly had its detractors — with a few reports of unfortunate "extras" included in delivery meals (yes, we're talking bugs). But hey, you can't always bat a thousand.
Advertisement
If you're not sure of where to order from, might we suggest 
Pig Heaven
, located on Third Avenue five blocks down? Thirty-five years of happy customers don't lie!
We'll let you know once we find out if and when a new tenant will be moving in.