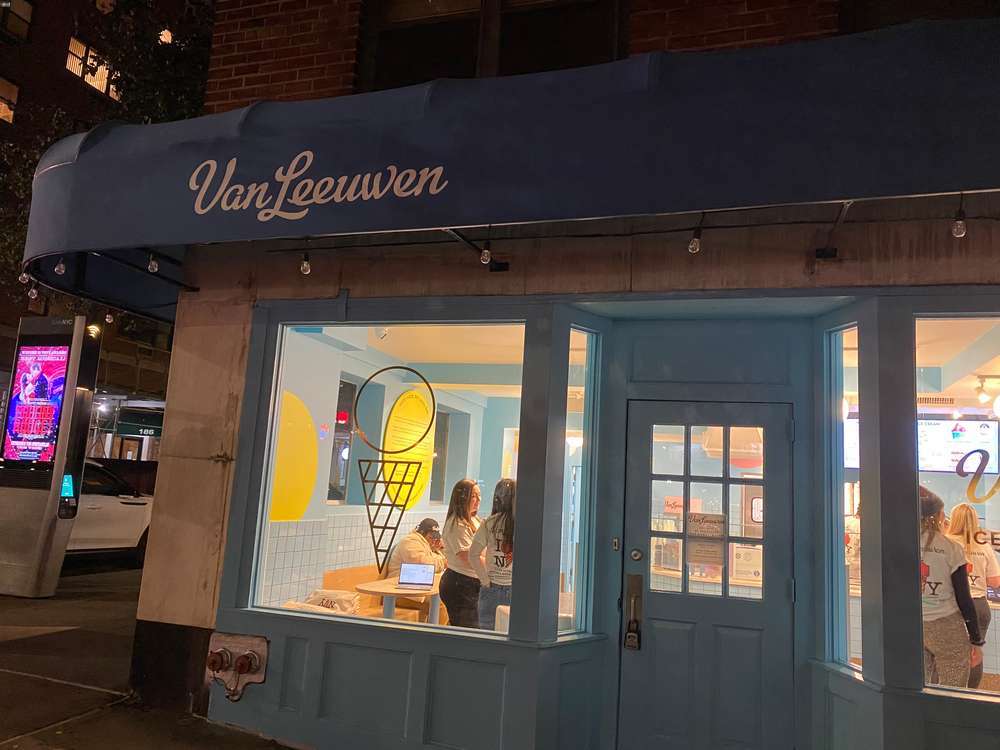 Van Leeuwen Ice Cream's second Upper East Side storefront has opened at 1270 Third Avenue at East 73rd Street. (The other UES outpost is at 1625 Second Ave between 84th and 85th streets.)

Advertisement



Like all of the ice cream maker's locations, the new shop features a wide range of unique flavors – from black cherry chip to churros and fudge to earl grey tea – catering to vegans and non-vegans alike. Patrons can enjoy their ice cream in-store or to-go in a cup, a freshly made waffle cone, or sandwiched between two cookies. Pints are also available from Van Leeuwen's freezer, which resembles a crayon box or a painter's palette.
In 2008, Ben Van Leeuwen founded the ice cream company with his brother Peter and best friend Laura with the mission of "making good ice cream that makes you feel good." Their first shop was actually a yellow truck that they had purchased from eBay. Today, Van Leeuwen has 21 locations in NYC in addition to stores in California, New Jersey, Texas, Pennsylvania, Colorado and Connecticut.
The owners had had their eyes on 1270 Third Ave for several years; Ben tells us they've always liked "corner shops." While they weren't able to do too much to change the exterior, they feel that the corner location gives it the feel of a cozy, small-town ice cream shop.
According to Ben, the ice cream at Van Leeuwen is made only with the simplest, best quality ingredients. They don't add unnecessary ingredients, and in particular, they avoid using palm oil. Their chocolate comes directly from small family farmers in Ecuador, and their pistachios come from Bronte, Italy. Van Leeuwen prides itself on its partnerships with socially and environmentally conscious farmers and manufacturers.
READ MORE: New Upper East Side Bar is Filled with '80s and '90s Nostalgia, Arcade Games & Free Popcorn
Ben drove ice cream trucks in Connecticut during high school and college. While he was in school, he also worked in restaurants around the world, where he realized his passion for service and for "yummy food that people want to eat forever." He was influenced by his parents, who made all their food from scratch and never brought home any processed or fast food. He was also influenced by his travels.
Advertisement



"In Europe and Asia, good food is just a normal part of everyday life," said Ben. He wanted to replicate that philosophy in his shops. He shared that when he traveled in Sri Lanka, he loved not only the taste of the food, but also the artisanal process behind it. For example, chefs would make coconut cream from scratch in the restaurants and roast their spices fresh. Similarly, he was astounded by the quality and price of food in Japan.
READ MORE: Barnes & Noble Announces Return to Upper East Side
When asked about the challenges of running a business, Ben said the biggest challenge is maintaining quality while scaling up and finding investors to meet the demand. That said, they've consistently risen to the challenge and have never compromised on quality. His favorite part of his job, even more so than opening new stores, is simply being in the stores and talking to customers. His favorite flavors are praline butter cake and peanut butter brownie chip, which he describes as "like a really yummy Snickers bar."
Until November 30, $1 from each milkshake purchased will be donated to Covenant House—an organization providing housing and supportive services to homeless youth.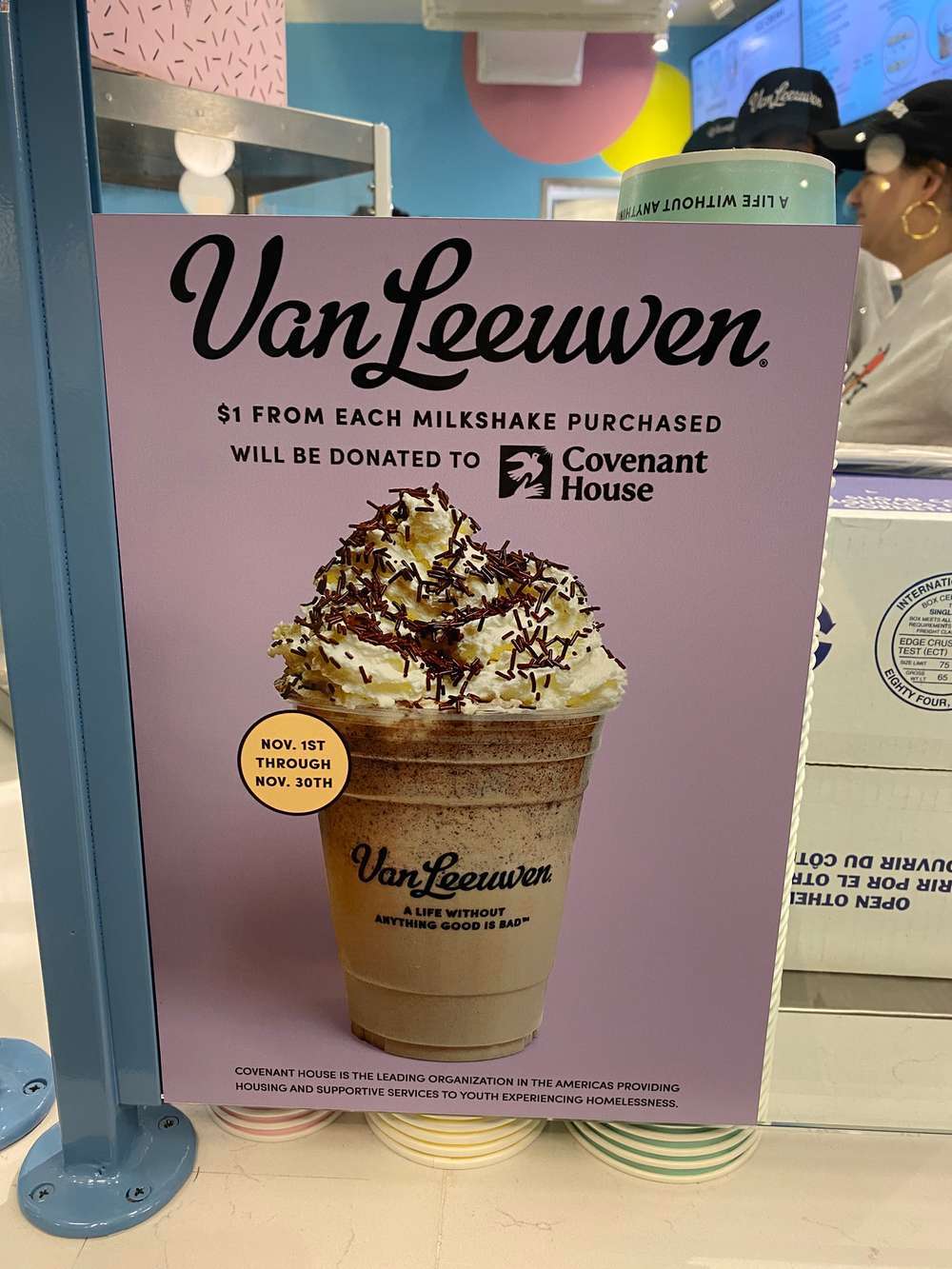 Store hours at 1270 Third Avenue are Sunday-Thursday 11 a.m -12 a.m. and Friday & Saturday 11 a.m. -1 a.m.