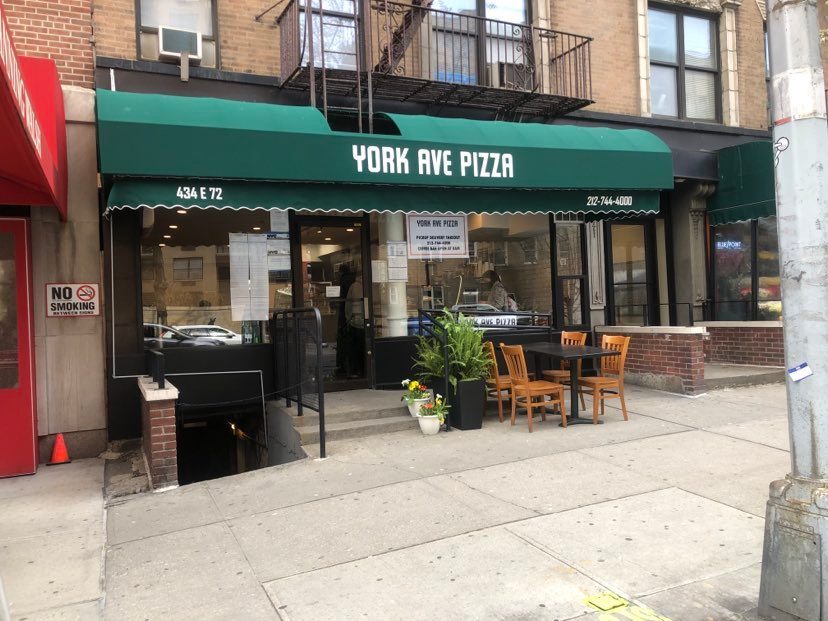 The cheese was bubbling as Frank Sinatra sang over the sound system at York Ave Pizza, located at 434 East 72nd Street between York and First avenues. The shop celebrated its official grand opening on March 27.

Billy Katos, the shop's owner and head pizza-maker, got his start kneading the dough at the famous Ray Bari Pizza in 2010.
He worked as a delivery driver for Uber Eats and DoorDash during the pandemic, and he tells East Side Feed this experience provided a lot of inspiration for York Ave Pizza's menu. "I saw a lot of places with really funky orders," he said, motivating him to make slight adjustments on Italian classics.
Two of these include his Sophia Hero with fresh mozzarella, roasted pepper, tomato, arugula and creamy balsamic; and the Gallina Hero with breaded chicken, prosciutto, fresh mozzarella, lettuce, tomato and herb mayo.
As for the pizza, "The regular is dynamite," said Kato when we asked for his top picks. He also suggests the buffalo chicken, drizzled with gorgonzola dressing and parsley.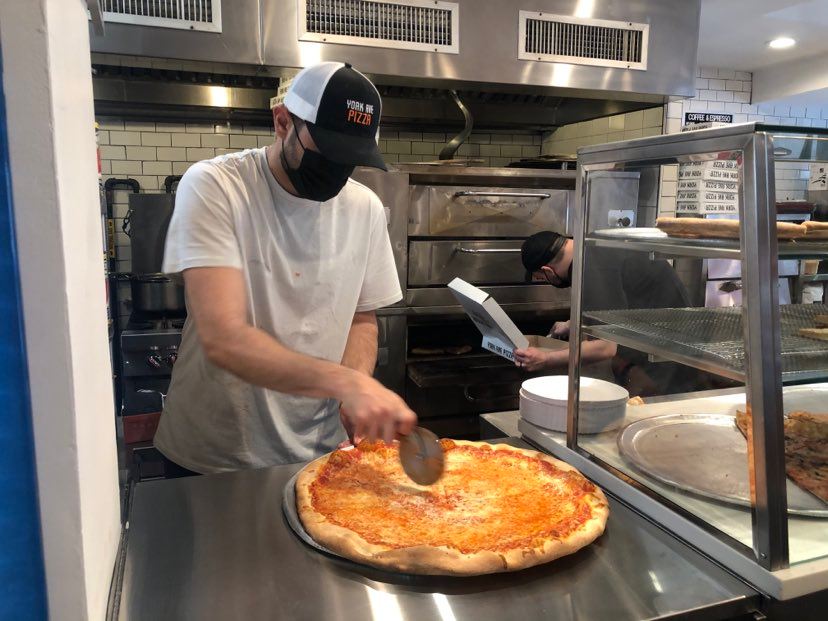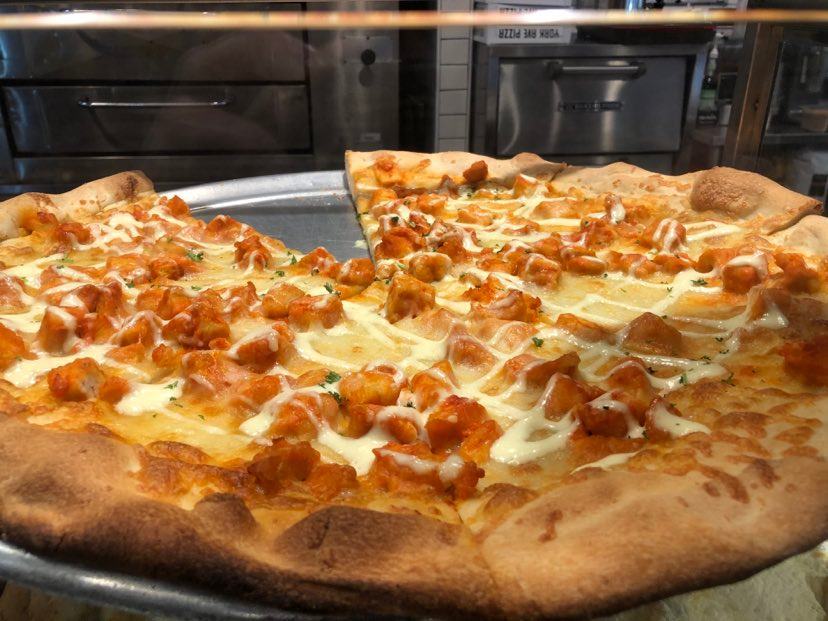 … And the Fresh Prince, which is Kato's homage to the iconic Prince Street Pizza's pepperoni slice (though Katos' also comes with fresh mozzarella). And he ensured us he's not making a reference to Will Smith's character here. "He's trying to rain on my parade," laughed Kato.
READ MORE: A Visit to Les Gateaux de Marie, A New Upper East Side Bakery
Kato is especially proud of his Twister pie, which boasts vodka sauce with splashes of pesto — as well as his buffalo wings made from scratch. "I get them fresh and we batter them in-house. Nothing here is frozen."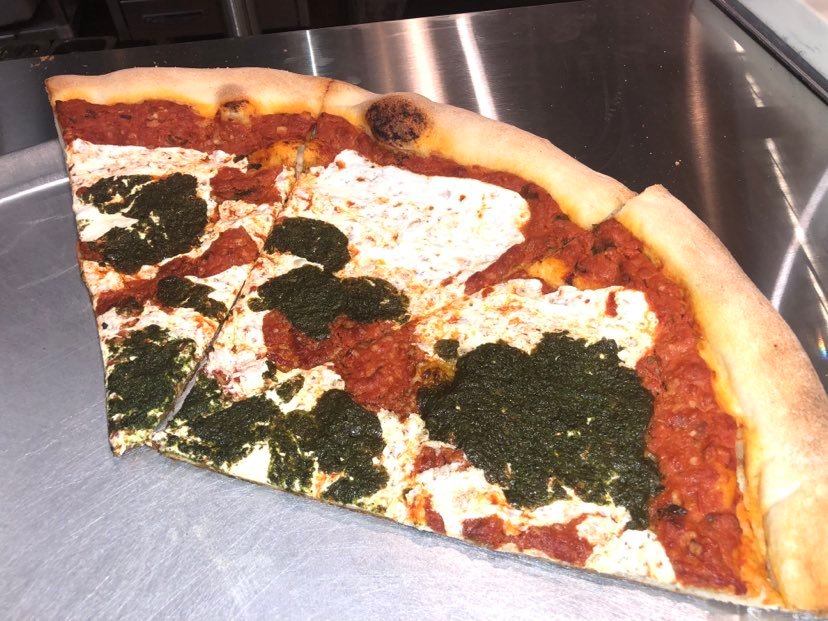 The same can be said for York Ave Pizza's desserts. Katos, a resident of Astoria, Queens, discovered a bakery in Whitestone which he brings fresh items from every morning. There's New York cheesecake, Nutella donuts, zeppoles with powdered sugar, rainbow cake bites and some Greek dessert specialties like Baklava, as well.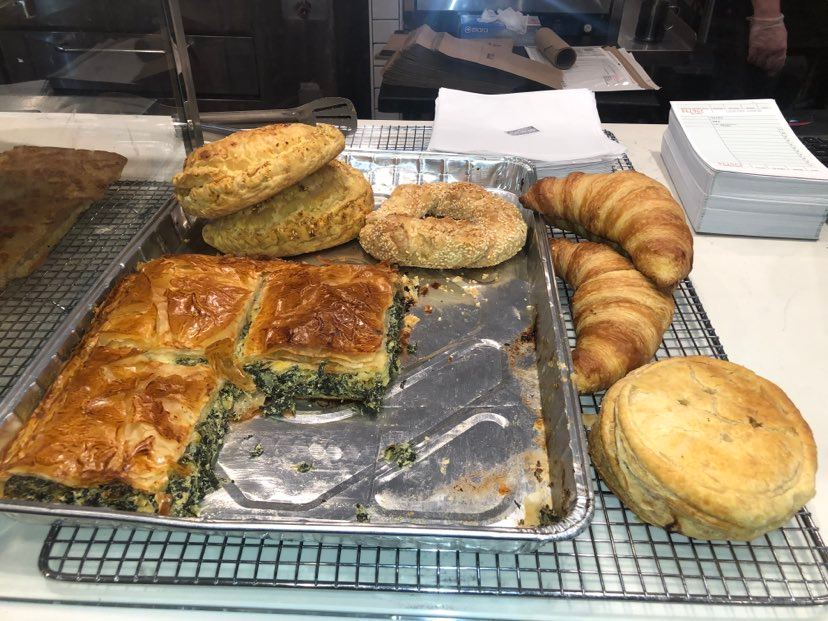 Katos loves his new home on the Upper East Side. "I feel like I'm a part of the neighborhood so far… I look forward to sponsoring some little league teams once we make some cash over here."
We sampled York Ave Pizza's regular cheese slice which is a great deal at $3. It has a glorious crisp snap when you bite into it, embodying a true classic NYC-style slice with generous cheese and a delicious sauce.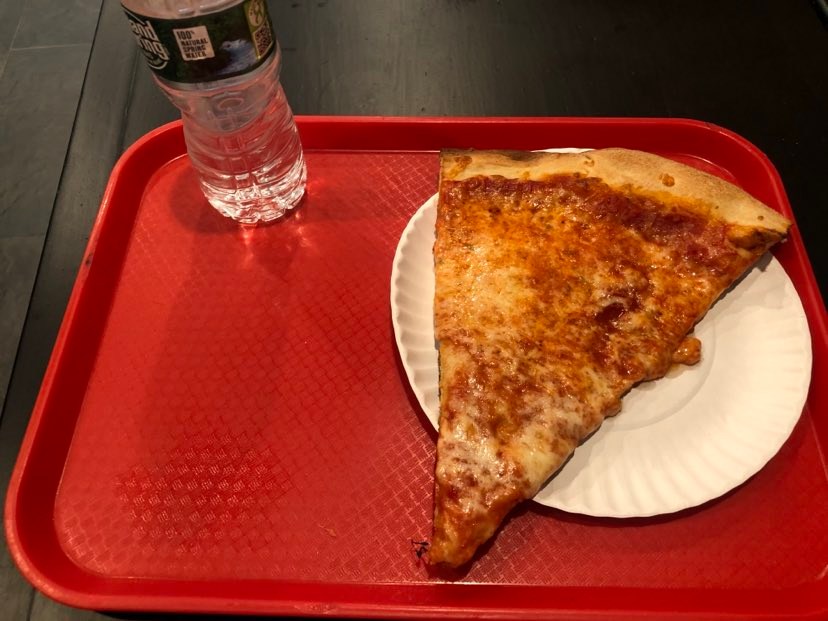 York Ave Pizza is currently open Monday-Friday from 11am-9pm, Saturday from 12pm-9pm, and is closed Sunday. The shop can be reached at (212) 744-4000 or followed at @yorkavepizza on Instagram.